EverSafe Newsletter
SENIOR FINANCIAL PROTECTION NEWS
Providing thought-provoking articles, commentary and general information on issues related to aging and financial health.
EQUIFAX BREACH SETTLEMENT MAY LEAVE VICTIMS DISAPPOINTED
As reported in this newsletter last month, in the wake of the 2017 Equifax data breach and their settlement with the FTC, expenses as a result of being affected by the breach. According to the terms of the Equifax-FTC settlement, users who had their data stolen by hackers in the breach had two options at their disposal.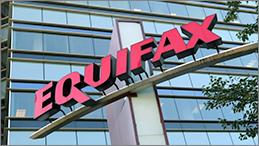 They could choose a cash payment of up to $125, to cover the expense of what they were paying for credit monitoring, as well as other losses incurred as a result of the hack. And if they didn't have fraud monitoring services in their name, they could sign up for credit monitoring services for up to ten years, at Equifax's expense. One week after publicizing this $700 million settlement, the FTC followed up with a second announcement in an update to the Equifax-FTC settlement web page, stating that the public response to the settlement was so "overwhelming" that the people who signed up to receive the $125 cash payment would not receive anywhere near that amount.
According to a piece in zdnet.com, "Because the total amount available for these alternative payments is $31 million, each person who takes the money option is going to get a very small amount. Nowhere near the $125 they could have gotten if there hadn't been such an enormous number of claims filed," according to the FTC. The new recommendation is that opting for credit monitoring may be the 'better offer.' But please keep in mind that most credit report monitoring services do not analyze activity in depository accounts (e.g. checking, savings, investment, retirement), across accounts and institutions—and these are the accounts that are often targeted by scammers.
Consider EverSafe® or other more comprehensive monitoring services that protect financial activity beyond credit reports.
Aging, Stress & Women
MIDDLE AGE STRESSORS LINKED TO COGNITIVE DECLINE IN OLDER WOMEN
According to a study published in August by Johns Hopkins University, stressful experiences in middle age are associated with greater memory loss among older women, but this association is not found in men. The analyzed data included more than 900 Baltimore adults who were assessed over three decades, and supported evidence th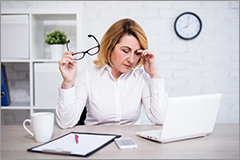 at stress hormones play an uneven gender role in brain health. About half of the middle-age subjects in the study underwent stresses such as being a victim or witness to a crime, as well as "marriage, divorce, birth of a child, death of a loved one, job loss, severe injury or sickness, or a child moving out or retirement." The findings confirmed previous research which found that the effect of age on the stress response is three times greater in women than in men, and that stressful life events can cause memory and cognitive issues. Also noted in this research is that one in six women over age 60 will develop Alzheimer's disease, compared with one in 11 men, according to the Alzheimer's Association. "We can't get rid of stressors, but we might adjust the way we respond to stress, and have a real effect on brain function as we age," offered the Johns Hopkins' study author, Cynthia Munro.
DNA TESTING IS THE NEW FRONTIER FOR IDENTITY THIEVES
Genetic testing is more popular than ever. It's difficult to watch television without seeing an ad for services that help us learn more about our ancestors and their history, and many of them involve sending in swabs with sample DNA. Older consumers may be especially interested in these tests as they are free and play into seniors' health concerns. Most of these tests are not covered by insurance, and there has been an increase in tests being offered to Medicare recipients "with fraud in mind," according to the U.S. Department of Health and Human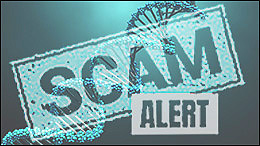 Services (HHS). "Scammers are offering Medicare beneficiaries cheek swabs for genetic testing to obtain their Medicare information for identity theft or fraudulent billing purposes," said HHS on its website.
According to NJ.com, seniors and others are being approached through telemarketing, booths at health fairs, and even door-to-door visits. Many consumers are assisting these scammers by not recognizing that these services are usually not covered, and the fraudsters then try to trick Medicare into paying the bills. In Georgia, the Attorney General expressed concern about this scheme, announcing that "…victims taken in by this scheme are often providing sensitive personal information, including insurance and financial information, that could be misused in a number of ways." The con artists often target seniors, informing them that Medicare or Medicaid will be billed for this service and that it will be 'free.' The Office of the Attorney General noted that it is illegal to approach Medicaid and Medicare beneficiaries and solicit business in this way. They have official-looking business cards. Consumers should know that insurance coverage is only available when the patient has one of a relatively small numbers of diagnoses. In these instances, the testing must be ordered by a physician who is treating the patient for one of these problems.
If you learn that clients or family members are approached about DNA testing services (and the senior's physician was not involved) and/or a loved one receives a test kit in the mail that wasn't ordered, be aware of this scam. Unsolicited kits should be returned. If Medicare fraud is suspected, contact the HHS OIG Hotline at (800) 447-8477. And if you have reason to suspect that a Medicare number has been compromised, call Medicare and it can issue a new number.
80 Arrests in Scheme Targeting Seniors
OPERATION INVOLVED ROMANCE SCAMS & BUSINESS EMAIL COMPROMISE
Federal prosecutors charged 80 people in a scheme involving internet scams that brought in millions from victims from the US and abroad. A number of the defendants are Nigerian nationals from Los Angeles who "…used online romance scams, schemes targeting elderly people and business email compromise (BEC) scams, in which legitimate companies are compromised to facilitate the illegal transfer of funds," according to federal prosecutors. The scammers coordinated a network of co-conspirators who utilized fraudulent bank accounts to steal from victims and launder the cash—keeping a cut for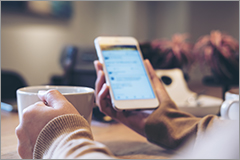 themselves. According to the Washington Post, "in some cases, the victims thought they were communicating with U.S. servicemen stationed overseas, when in fact, they were emailing with con men… Some of the victims in this case lost hundreds of thousands of dollars in this way." The FTC, the FBI, and the U.S. Department of Defense have all recently identified online predators on social media as a significant concern, as they target vulnerable seniors. As reported in our February newsletter, the FTC also received more complaints of these scams in 2018 than they did for any other form of consumer fraud. Online romance schemes are not complicated: scammers use stolen photos of deployed men in military garb and reach out to unsuspecting women on social media, who may be seeking love or companionship. Often, the victim's online persona reveals that she is single or widowed. According to Forbes, the FBI reported that "…in 2018, more than 18,000 complaints were received with losses totaling more than $362 million." And the U.S. military stated that there are now "hundreds of claims each month from people who said they've been scammed on legitimate dating apps and social media sites—scammers have asked for money for fake service related needs such as transportation, communications fees, processing and medical fees—even marriage."
Creative Arts Therapies
MUSIC & DANCE CAN ENHANCE A PATIENT'S QUALITY OF LIFE
Two recent studies confirmed the value of creative arts therapies in enhancing the lives of older adults, including those with cognitive issues. A recent study found that the brains of a patient and his/her music therapist can actually become synchronized during a music session—a development that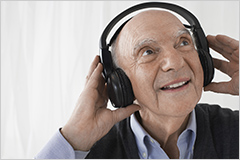 could enhance their interactions. The fascinating research, conducted by Anglia Ruskin University, used brain hyper-scanning, to record activity in two brains at the same time—enabling scientists to understand how people interact. Another pilot, conducted by the University of Otago in New Zealand, concluded that seniors suffering from dementia appear to have measurable improvements after being exposed to music and dance. The research results, published in the American Journal of Alzheimer's Disease & Other Dementias, found that "participants reported significant improvements in their quality of life…They responded to the music greatly and showed enthusiasm in moving to the music regardless of their physical limitation. Positive responses such as memory recalling, spontaneous dancing and joking with each other were observed in every session." Both studies point to the power and influence that music and dance can have in later life—even for seniors confronting physical and cognitive challenges.