EverSafe Newsletter
SENIOR FINANCIAL PROTECTION NEWS
Providing thought-provoking articles, commentary and general information on issues related to aging and financial health.
EQUIFAX BREACH SETTLEMENT MAY ENTITLE VICTIMS TO REFUND
In 2017, 143 million Americans were affected by the Equifax data breach, and many of those millions were seniors. The good news? If a consumer's personal data was exposed in the Equifax breach, they can now submit a claim to recover expenses and lost funds. To determine whether an individual was affected by the breach (and therefore eligible to file claims to recover losses and expenses), they can go to the official data breach website, and enter their last name and last six digits of their Social Security number in the online form. If they get a notice like this one: "Based on the information you provided, our records indicate your personal information was impacted by this incident," they qualify to be recompensed.
If a consumer enrolled in a credit or financial monitoring service as a result of the breach, they are eligible to receive $125. They can use the same form to file their claim. And requesting the $125 doesn't prohibit them from submitting a claim to be compensated for additional expenses and financial losses. The deadline for filing is January 22, 2020.
Banking Services & Investments Ombudsman
FINANCIAL SERVICES FIRMS SHOULD RAMP UP SENIOR INITIATIVES
A recent report from the Ombudsman for Banking Services and Investments (OBSI) found that financial industry firms need to enhance their capabilities for dealing with older, vulnerable customers. The OBSI report recommended that banks and

firms should develop protocols for empowering seniors to defend against financial exploitation. With respect to investment firms, "…suitability and disclosure issues were the top complaints from seniors, whereas fraud was the top banking-related complaint. Mutual funds and equities were the most complained-about products for senior investors. Credit cards were the banking product that raised the most issues." The report also focused on barriers to the accessibility to services, including complicated and lengthy disclosure documents and unclear warnings as to risk. Solutions included employee training on elder fraud prevention, and clearer and more concise disclosures.
Failed Loans Hitting Older Americans
REVERSE MORTGAGE ISSUES PLAGUING URBAN RETIREES
A dramatic USA Today piece exposes significant issues with loans involving seniors, especially in large cities. Research and analysis of more than one million loan records revealed 100,000 failed loans that tapped into retirees' home equity, illustrating the pervasive problem with reverse mortgages. As a result, the Department of Housing and Urban Development (HUD) has initiated a series of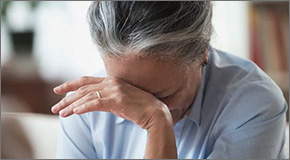 changes to protect seniors. According to the article, "In many cases, the worst toll has fallen on those ill-equipped to shoulder it: urban African Americans, many of whom worked for most of their lives, then found themselves struggling in retirement." Chicago, Baltimore, Detroit, Philadelphia, and Jacksonville, Florida were among the large cities most affected, according to the study. The older homeowners were enticed into these loans through "special" programs, misleading pitches, or a promise of quick and easy cash. These foreclosures compromised retirees' "hard-earned generational wealth built in the decades since the Fair Housing Act of 1968." Lenders often advised older married couples to remove the younger spouse from the mortgage and title, as older borrowers qualified for a larger loan, with actuarial tables showing they have fewer years left. But couples were often not made aware of the consequences of a default, leaving families destitute. The article is a good primer on reverse mortgages.
Seniors and their adult children should be educated about the benefits and pitfalls of loans based on home equity, and monitor any changes in ownership, liens, and title to their real estate. Technology tools can be used to alert owners and family members to issues related to their homes—before their most valuable asset is compromised.
Relationship Between Stroke & Dementia
CANADIAN STUDY FINDS RISK FACTORS MAY BE THE SAME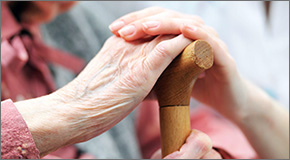 A recent study by the University of Western Ontario and other international experts explores the common risk factors for stroke and dementia, concluding that there is growing evidence showing that efforts to prevent stroke can also prevent some dementias. The authors note that having a stroke doubles the chances of developing dementia and 90% of strokes are preventable. Some of the risks that Alzheimer's disease and stroke have in common are "cardiovascular disease, hypertension, obesity, diabetes, and smoking," according to Dr. Vladimir Hachinski, who led the study. Controlling these risk factors through medication and making healthier choices in lifestyle may prevent stroke and thus reduce the risk of developing dementia. In order to make progress, "radical new approaches are needed moving well beyond current paradigms," according to the study.
BEWARE OF "CENSUS" NOTIFICATIONS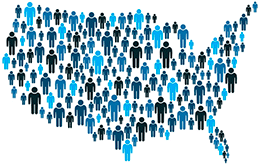 It's common knowledge that the US census happens once every 10 years—on years ending in a zero. The next one is scheduled to take place in 2020. Unfortunately, scammers posing as census workers are now at work, using the telephone, email, or mail as their vehicles to 'phish' for unwitting individuals' personal information. The notifications often appear to be legitimate government documents, replete with seals and official sounding language.
There are often signs revealing that a request, purportedly coming from a government census worker, is actually a scam. Keep in mind that a legitimate census questionnaire will never ask for:
a full Social Security number
money or donations
anything on behalf of a political party
a full bank or credit card account number
the maiden name of the individual's mother.
If an individual receives a phone call, letter, email, or in-person visit from someone who claims to be representing the Census Bureau and he or she want to verify authenticity, the Census Bureau offers the following recommendations:
To verify that the worker is a Census Bureau employee and the individual knows the name of the person who contacted him/her, they may enter the name into the Census Bureau Staff Search;
If an individual wishes to verify whether the toll-free number or the local number displayed on Caller ID is legitimate, they can visit Call from an Interviewer;
The individual may contact the US Census Bureau at one of these numbers:
– 1-800-523-3205 Jeffersonville, IN
– 1-800-642-0469 Tucson, AZ
– 1-800-877-8339 TDD/TTY.