EverSafe Scam Watch
Protecting Your Financial Health
Cyber Schemers Target Health Care Data
Tech-based scams are a growing threat to our health data
Federal law enforcement officials recently warned that scammers are using software to disrupt hospital record-keeping—and demanding payments of up to $1 million to stop their cyberattacks. In an October 29 alert, the FBI and other agencies said these "ransomware" assaults pose an "increased and imminent cybercrime threat" to health care providers and their patients.
Russian-speaking criminals have worked together to target six hospitals and have plotted to attack hundreds more across the United States, according to the Washington Post.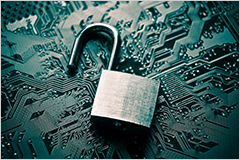 The FBI describes ransomware as a type of malicious software (also known as malware) that "prevents you from accessing your computer files, systems or networks, and demands you pay a ransom for their return." Individuals can accidentally download ransomware by clicking on an email attachment or ad, following a link, or by going to a crooked website. Typically, a victim discovers the attack when the criminal sends a computer message demanding payment.
Ransomware scams have been on the increase, affecting a range of organizations, as well as individuals. By one account, there were 966 such attacks in 2019, targeting government agencies, schools and private industry, including health care providers. The city of Atlanta, Tesla, and an array of companies in the United States and overseas have been hit.
In a joint advisory, the FBI, the Department of Homeland Security, and the Department of Health and Human Services noted that the recent attack on health care providers is especially concerning because hospitals already have their hands full contending with the Covid-19 pandemic. "The events unfolding right now have the potential to cause the loss of life, potentially across multiple hospitals," Charles Carmakal, chief technology officer for Mandiant, a cybersecurity firm, told the Washington Post.
…But Elder Fraud is Often Low Tech
In ScamWatch, we keep you up to date on the latest trends in fraud, which often feature new ways to exploit technology, like ransomware. But some tricks are decades old. When it comes to elder fraud, crooks will seize opportunities whenever they can. And they know that many consumers, including older adults, are willing to trust strangers with ill intent.
Be careful when you take a call from someone you do not know. On October 28, authorities announced they had busted a vast swindle based on tricking people into making magazine payments they did not owe.
Federal investigators charged 60 defendants in a $300 million telemarketing scheme, described as the "largest elder fraud scheme in the nation," according to U.S. Attorney Erica H. MacDonald. "More than 150,000 elderly and vulnerable victims across the United States have been identified in what is essentially a criminal class action."
In this scam, crooks in the United States and Canada called up magazine subscribers and tricked them into making unnecessary, extra payments. Victims were fooled into believing they would get discounts that saved them money. In some cases, people ended up paying for more than 12 subscriptions.
Scammers also duped those who tried to cancel their subscriptions by cooking up a phony "outstanding balance." Victims then paid that fraudulent amount to get out of the mess. According to prosecutors, the perpetrators had been carrying on this scam for 20 years.
Is Your Auto Warranty Really Expiring?
Just as criminals may try to confuse people about their magazine subscriptions, they try a similar tactic with auto warranties. In this kind of scheme, "you may receive calls from scammers posing as representatives of a car dealer, manufacturer or insurer telling you that your auto warranty or insurance is about to expire," cautions the Federal Communications Commission.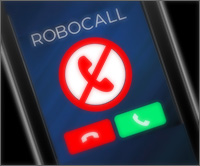 The contact may come as a robocall or even a postcard in the mail. The communication may sound like a pitch to renew your coverage, and it may include accurate details about your car. But what the scammer really wants is personal information, such as your Social Security or credit card number, which can be used in identity theft.
The FCC urges consumers to watch out for these kinds of queries. If you get an unexpected phone call like this, do not give out personal data unless you confirm that the caller is legitimate. Remember that an unknown caller has not earned your trust. Do not worry about being polite.
You can't even be sure that your caller ID is displaying truthful information. What you see on Caller ID could be a fake identity, disguised as an honest service—a tactic known as caller ID spoofing.
If you get a scam call, you can file an online complaint with the FCC by going to https://consumercomplaints.fcc.gov, or you may call 1-888-CALL-FCC (1-888-225-5322); TTY: 1-888-TELL-FCC (1-888-835-5322).
Fake Charities Reach Out for the Holidays
As the holiday season draws near, the Better Business Bureau (BBB) is warning about fake charity scams that trick well-meaning people into donating money that ends up in the pocket of crooks.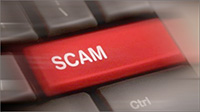 In one common fraud, the charity hustlers call up and pretend their mission is to protect police officers, their families, or even their dogs. Scammers may try to wring money out of their targets with high-pressure pitches or attempts to make them feel guilty. Their goal is to get your credit card number or your cash, cautions the Better Business Bureau, a nonprofit watchdog.
Victims lose in two ways. One, the "donations" are wasted money that helps nobody but criminals. Two, you cannot claim a charitable tax deduction if your contribution does not go to a charity.
The Better Business Bureau offers the following guidelines to make sure your charitable contributions actually serve the worthy cause that you intend them for:
Research before donating. A good charity should be transparent. You are entitled to know how much of your contribution will be used for program services, fundraising, and management expenses.
Don't be intimidated. If a caller is causing discomfort, such as by demanding money right away, hang up the phone.
Check the charity's rating on Give.org. For a charity to receive BBB accreditation, it must meet 20 Standards of Accountability covering everything from governance to fundraising. You also can search the BBB's website to see if it includes information about a particular charity and decide if you want to know more before giving.
Don't guess about law-enforcement organizations. If you wish to donate to law enforcement, know who you are contributing to. You always have the option of contacting a local police agency and asking for suggestions.
For further information about how to donate wisely and avoid charity scams, go to https://www.consumer.ftc.gov/articles/0074-giving-charity.