EverSafe Scam Watch
Protecting Your Financial Health
Beware Scammers Posing as Consumer Advocates
The Consumer Financial Protection Bureau (CFPB) was created in 2011 to protect the public from financial abuses by banks, lenders and other financial service firms. Now, more than a decade later, the CFPB is warning that scammers who pretend to work for the federal agency are cheating older consumers out of their savings.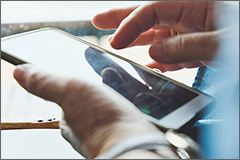 The swindle begins when a fraudster informs potential targets that they are eligible for a large cash reward, often involving an imaginary class-action lawsuit, according to the CFPB. Then comes the demand: Scammers tell their victims that to actually collect, they must first pay a tax or other fee.
"We can't say it enough – the CFPB will NEVER call you to confirm that you have won a lottery, sweepstakes, class-action lawsuit, or about any other fees or taxes," agency officials have posted on their website.
You don't have to guess whether a communication from the CFPB is genuine. Individuals can confirm that a contact from the CFPB is legitimate by calling its consumer call center at 855-411-2372 between 8 am and 8 pm Eastern time Monday through Friday. You can report CFPB imposter scams by going online to the Federal Reserve Office of Inspector General.
Agency officials point out that they will on occasion reach out to the public, for example, sending payments to individuals as a result of enforcement actions. But consumers are never required to send cash in order to receive the money. You can learn more about such cases and CFPB payments to consumers by clicking here.
Pandemic Fraud is Keeping Prosecutors Busy
While the Covid pandemic has taken many twists and turns, the data on fraud continues to soar. Officials are pursuing 39,000 investigations in the U.S. Labor Department alone, a workload that will take years to resolve, the New York Times reported. That's in addition to the cases being developed in the Small Business Administration, which is reviewing 2 million pandemic loan applications, and investigations underway in other government agencies.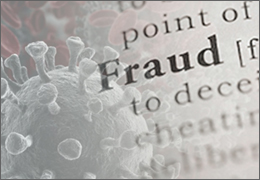 U.S. officials have already brought cases against 1,500 people for pandemic-related fraud, winning 450 convictions. But those figures remain just a tiny portion of the caseload that investigators are continuing to pursue, according to the newspaper.
In August, President Biden signed legislation that increased the statute of limitations for certain pandemic frauds to 10 years from the previous five years. "There are years and years and years of work ahead of us," Kevin Chambers, the Justice Department's chief pandemic prosecutor, told The Times. "I'm confident that we'll be using every day of those 10 years."
From the very start of the pandemic, scammers looked for ways to exploit worried consumers. They have hatched crimes involving fake treatments, phony vaccine cards, and useless test kits to capture personal insurance information and other data, and to steal money.
What is becoming clearer now is the vast scope of fraud that zeroed in on the government's programs of financial relief, a $5 trillion pot of cash. Investigators have unearthed cases of unemployment benefits earmarked for people in prison – or dead, The Times reported. Relief money went to "farms" that turned out to be people's front yards. One fraudster collected unemployment benefits from 29 different states. Another was found bragging of his exploits on YouTube.
Economists say the emergency funding helped keep the economy afloat, especially in the early phase of the pandemic. But the strategy of fast-tracking such an immense quantity of cash with little oversight created a windfall for scammers. "My message to those cheats out there is this – you can't hide," Biden said. "We're going to find you. We're going to make you pay back what you stole and hold you accountable under the law."
Basketball Scammer Gets Dunked in the Court of Law
Terrence Williams, a retired professional basketball player, has pleaded guilty to health care fraud and identity theft in a conspiracy that involved more than 18 former basketball players.
Prosecutors identified Williams, 35, as the leader of the scheme that cheated the National Basketball Association's insurance plan out of more than $5 million. Collaborating with a physician in Washington state and a dentist in California, Williams was accused of creating phony invoices and doctors' letters that he provided to former players who would pay him for the service.
Under a plea deal, Williams agreed to reimburse $2.5 million to the plan and pay more than $650,000 to the federal government. He faces as much as 20 years in prison for the conspiracy charge. The identity theft charge brings with it a mandatory minimum sentence of two years.
Williams, a University of Louisville star who went on to play for the New Jersey Nets, Houston Rockets and Sacramento Kings, among other teams in the United States and overseas, is scheduled to be sentenced in January.
Frauds Target Victims of All Ages
While scammers often seek out older adults for different kinds of elder fraud, they also try to capture data from young people who may have no idea they have been victimized. Scam Watch has previously reported on the data breach at Illuminate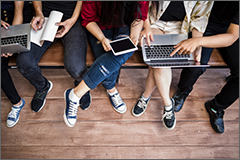 Education, which potentially affects more than a million students around the country. Now an even bigger breach has been reported by Nelnet Servicing, potentially affecting 2.5 million student borrowers in Oklahoma and other states.
Nelnet, a student-loan servicing firm based in Nebraska, reported that hackers gained access to the confidential information earlier this summer, including Social Security numbers, addresses, phone numbers, and emails. Nelnet is used by the Oklahoma Student Loan Authority and EdFinancial, another student loan servicing firm.