Proven Management Team
The EverSafe management team brings together a wealth of expertise in matters involving technology, financial fraud and identity theft, elder abuse, credit management and cybersecurity. Our team is focused on the important mission of providing services that protect the financial security and well-being of older Americans.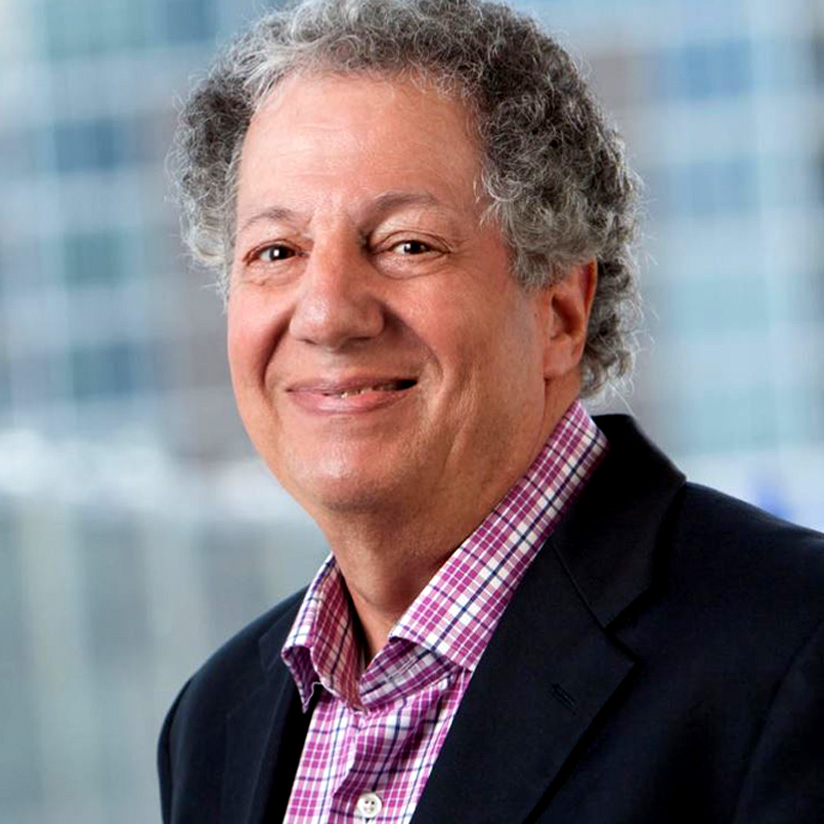 Howard Tischler
Co-Founder and CEO
Howard founded EverSafe after his mother was financially exploited and his research revealed no viable solutions to protect seniors from this devastating experience. A specialist in applying technology to solve challenging problems, Howard spearheaded the development of EverSafe, an effective and affordable solution designed to address the unique exploitation issues facing an aging population. As a seasoned technology executive, Howard brings a blend of expertise in financial services, risk management, data analytics and software development to EverSafe. In addition to serving as EverSafe's CEO, Howard is lead director of Dealertrack Technologies and serves on the advisory boards of Lendkey and the George Washington University School of Engineering and Applied Sciences. Howard was inducted into the George Washington University Engineering Hall of Fame in 2012.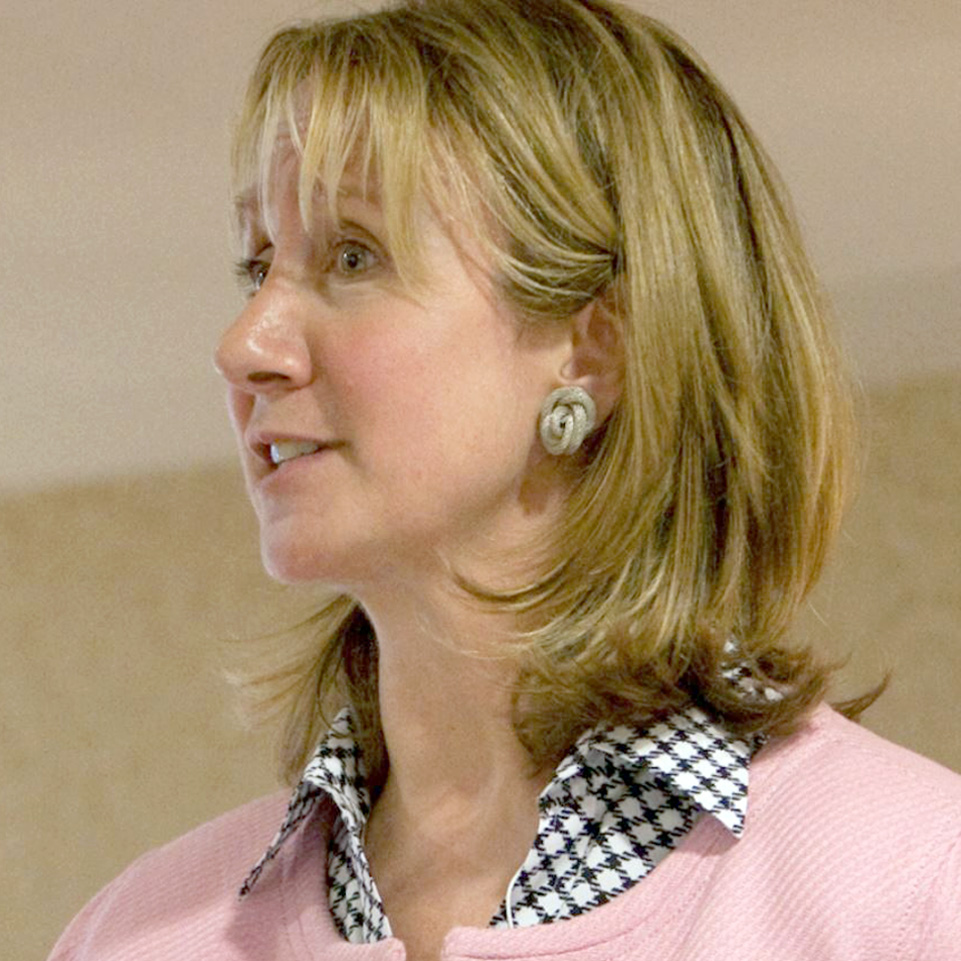 Elizabeth Loewy
Co-Founder and Chief Operating Officer
Liz spent three decades in law enforcement and is an expert on issues related to fraud, elder financial abuse, and identity theft. Before co-founding EverSafe, Liz was Chief of the Elder Abuse Unit in the Manhattan District Attorney's Office, where she oversaw the investigation and prosecution of approximately 800 elder abuse cases annually. She served as counsel in successful high-profile cases, including the trial involving the late philanthropist Brooke Astor - who was exploited by her son and his attorney. At EverSafe, Liz's goal is to prevent fraud before it escalates - often costing victims and caregivers a lifetime of savings. Liz has been a featured speaker in the US and Europe for conferences involving financial services professionals, regulators, investors, and consumers.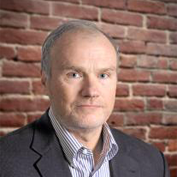 Christopher Grover
Vice President, Marketing
Chris has more than 30 years marketing experience in companies ranging from successful start-ups to Fortune 1000 companies. He has worked with a variety of business and consumer clients including United Healthcare, SiriusXM Radio, Marriott, CSC, Raytheon, and Bechtel. Chris previously helped launch two successful start-up companies and has held marketing positions at Martin Marietta (now Lockheed Martin) and GE. He serves on the board of the Jordan Elizabeth Harris Foundation.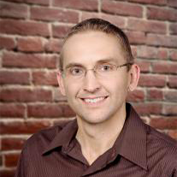 Chris Federowicz
Chief Technology Officer
Chris excels at developing safe, secure and easy-to-use web-based business and financial sites. This expertise, along with his master's degree in Cybersecurity, is critical to his work at EverSafe, where he is responsible for developing and maintaining the company's technology platforms and managing relationships with technology partners. Before joining EverSafe, Chris was development manager for First Advantage CREDCO, a leading provider of credit reporting and identity verification services. Prior to that, he served as a developer and technologist for two financial software and services companies.
Kathleen Quinn
Executive Director, National Adult Protective Services Association
Kathleen Quinn is the executive director of the National Adult Protective Services Association (NAPSA), the only national organization representing Adult Protective Services programs (APS), professionals and clients. NAPSA, which has over 500 members, was recently funded by the Administration on Aging to establish the first National APS Resource Center. Ms. Quinn previously served as policy advisor on senior issues to the Illinois Attorney General and the chief of the Bureau of Elder Rights for the Illinois Department on Aging. She is also a former board member of the National Committee for the Prevention of Elder Abuse and the recipient of several awards for her victim advocacy work.
Mark Lachs, MD
Director of Geriatrics for the New York Presbyterian Health System
Mark Lachs, M.D., M.P.H., is professor of medicine at Weill Cornell Medical College and Director of Geriatrics for the New York Presbyterian Health System. He is also director of Cornell's Center for Aging Research and Clinical Care and director of geriatrics for the New York Presbyterian Health System. Dr. Lachs' research, teaching and clinical experience centers on elder abuse and improving the quality of life for older adults. The focus of his research includes the identification of risk factors for reported elder mistreatment, and more recently, the survival of older adults who have experienced mistreatment.
Risa Breckman, LCSW
Executive Director of the NYC Elder Abuse Center
Risa Breckman is a licensed clinical social worker who has been at the forefront of developing programs, protocols, educational forums and materials on elder abuse and neglect. A pioneer in establishing elder abuse victim support groups, Ms. Breckmen co-wrote the AMA guidelines on elder abuse, developed training materials used internationally, and co-wrote Strategies for Helping Victims of Elder Mistreatment, the seminal book guiding interventions. She is the Executive Director of the NYC Elder Abuse Center and an assistant professor at Weill Cornell Medical College.
Robin Slade
President and CEO, Foundation for Payments Fraud Abatement & Activism
Robin Slade is an expert in financial services fraud reduction. As senior vice president and COO at The Santa Fe Group, she counsels clients on identity theft, phishing and consumer loan fraud, as well as on online banking and e-commerce issues. Ms. Slade is also president and CEO of the Foundation for Payments Fraud Abatement & Activism, a nonprofit corporation that created FraudAvengers.org, a weblog focused on helping consumers lessen their exposure to fraud and scams. In addition, she is helping launch the Medical Identity Fraud Alliance, the first public/private sector-coordinated effort dedicated to developing solutions and best practices for medical identity fraud.
Krishna Gopinathan
President and COO, Global Analytics
Krishna Gopinathan is the founder, president and COO of Global Analytics, a firm that applies predictive analytics to financial services applications. Mr. Gopinathan previously co-founded Burning Glass Technologies, a pioneer in applying advanced natural language processing technology to the human resources industry. Previous to that, he developed credit card fraud detection systems as a vice president for HNC Software. His key patents include the much-cited "Fraud detection using predictive modeling" and "Risk determination and management using predictive modeling and transaction profiles for individual transacting entities."
Brad Keller
Director, Third-Party Party Risk and Compliance, Prevalent Inc.
Brad Keller has more than 20 years' experience developing and implementing risk management programs at financial institutions. Focusing on the risk of doing business online, he has implemented leading-edge programs for the identification and mitigation of identity theft and online fraud. The director of third-party risk and compliance at Prevalent Inc., Mr. Keller focuses on risk management, privacy, online fraud and authentication issues. He has previously held senior management positions with the Santa Fe Group, Wachovia Bank and SunTrust Bank, and practiced law for more than 10 years.
Vaughn Swartz
Chief Compliance Officer, TD Securities
Vaughn Swartz is managing director and head of compliance for TD Securities. In this role, he serves as the chief compliance officer for the wholesale and institutional activities of TD in the United States. Prior to joining TD, Mr. Swartz was senior vice president and chief compliance officer for wholesale banking at PNC Financial Services Group. He has also served as a compliance officer in various capacities and locations for Wachovia, the Royal Bank of Canada and Prudential Securities.
Vince Passione
CEO, LendKey Inc.
Vince Passione has extensive experience running successful financial services and high-tech companies nationwide. He is chief executive officer and founder of LendKey, a leading technology provider of private student lending networks and solutions. Before founding LendKey, he was the COO of Dealertrack, which built the nation's first and largest credit portal connecting automotive dealerships to banks and credit unions. Previously, Mr. Passione was president of Ameritrade's institutional client division and was the CEO of OnMoney.com, an online personal financial management website.
Gary Farha
President and CEO of CustomerFirst Renewables
Gary Farha is co-founder, president and CEO of CustomerFirst Renewables, a renewable energy integrator that is changing the way business and institutions access economically attractive renewable solutions. Mr. Farha is a former director and senior partner at McKinsey & Company, where he co-led its global innovation practice, and was corporate vice president of growth and innovation at Danaher Corp.
John Wider
Board Member and Finance Committee Chair and Treasurer at Meals on Wheels America
Former President and CEO of AARP Services, Inc. (ASI) with progressive experience in brand licensing; finance, insurance and health solutions. The primary mission of ASI is to inspire new and innovative business practices, guide consumers to make informed choices, and deliver products and services that better fulfill life-stage needs. As President and CEO of ASI, John was responsible for leveraging market forces to help people live healthier, more secure and happier lives. John has extensive experience in the rapidly growing 50+ age marketplace. He is a strategic and creative thinker, continuously seeking market differentiation in B2B, B2B2C and B2C models possessing strong communication and negotiation capabilities, as well as talent development skills. In addition to serving on the EverSafe Advisory Board, John is also an advisory board member of United Income, Inc.