EverSafe Newsletter
Providing thought-provoking articles, commentary and general information on issues related to aging and financial health.
EverSafe is a Winner in Financial Solutions Lab Competition
JPMORGAN CHASE AND CENTER FOR FINANCIAL SERVICES INNOVATION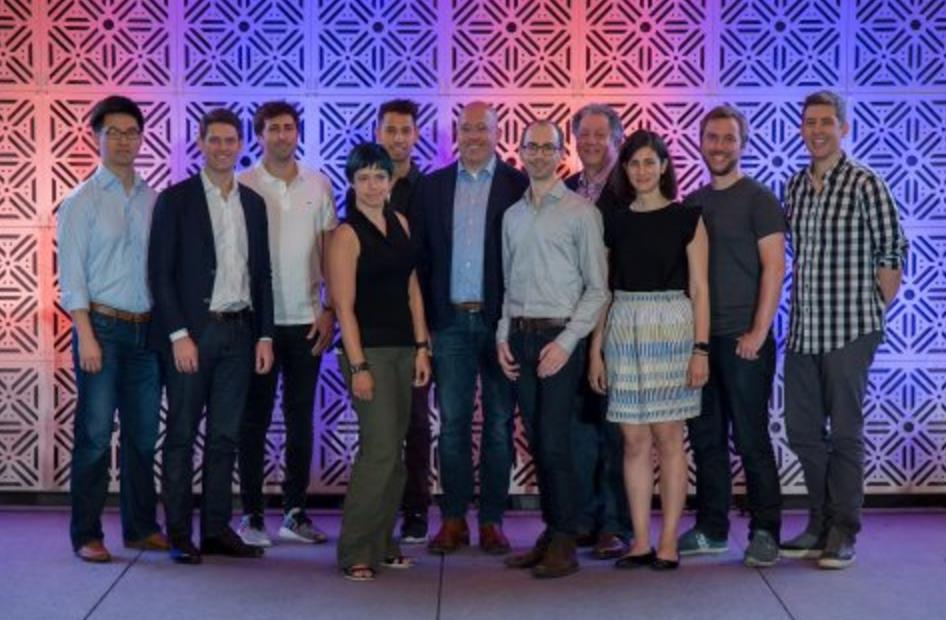 The Financial Solutions Lab (FinLab) at the Center for Financial Services Innovation (CFSI) with founding lab partner JPMorgan Chase & Co. recently selected EverSafe for its next class of fintech innovators. More than 300 companies applied for the Financial Solutions Lab competition and EverSafe was one of eight companies selected to receive $250,000 and join the Financial Solutions Lab, which provides mentoring and resources for scaling businesses. The start-ups "represent the most promising group of early stage financial technology innovators that are improving Americans' financial health," according to CFSI. Business Insider highlighted the winning companies in an article this month.
The announcement comes shortly after EverSafe was awarded a Consumers' Choice award at AARP's Innovation@50+ LivePitch in Mountain View, California. The event brought together ten finalists in the financial technology start-up space, chosen from hundreds of submissions, to compete in front of investors, AARP members and a distinguished panel of judges. The Consumers' Choice winner was chosen by an audience of over 500 attendees who voted on their favorite product.
---
Reuters Cites EverSafe as Elder Fraud Prevention Tool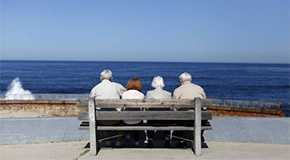 Columnist Mark Miller focuses on the issue of fraud affecting older victims in a recent article for Reuters. The piece provides an outline of what regulators and aging professionals are doing to prevent older investors from being scammed. EverSafe is referenced as a tool that guards against financial fraud targeting seniors using software that monitors accounts for irregular activity.
---
Financial Institution Shares
Educational Video on Elder Fraud Prevention
Fidelity Investments has emerged as a leader in their campaign to alert consumers to the signs of elder financial abuse. A recent video focusing on how to detect fraud provides pragmatic tips for seniors and their trusted caregivers. One of their recommendations is to monitor loved ones' finances by using services like EverSafe, which serves as an "extra set of eyes" in keeping financial accounts secure.
---
World Elder Abuse Awareness Day
EVERSAFE PRESENTED AT SEVERAL CONFERENCES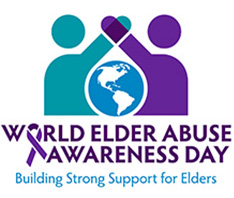 WEAAD 2017 once again focused global attention on the problem of physical, emotional, and financial abuse of older adults. A recent Huffington Post piece outlines the importance of this day. EverSafe was proud to be a presenter at several events during WEAAD week. EverSafe opened the annual NYC Elder Abuse Conference at the New School in Manhattan; EverSafe also presented in Philadelphia at the Safe Banking & Financial Management Tips for Seniors forum; and EverSafe presented for the National Adult Protective Services Association's Third Global Summit at the SEC in Washington DC.
---
Scam Alerts
CELL PHONE RINGTONES
Don't be fooled by a scam in which you receive a text message inviting you to download a new ringtone by responding to the message or calling a 1-800 number. People who have answered the text message have been charged a fee or later learn that they were enrolled in services without their authorization. More cell phone scams to avoid can be found here.
ONLINE SURVEY SPAM
It isn't uncommon to find advertisements on the internet that promise "easy money" to those who are willing to spend a few moments to fill out an online survey. Many companies offering this service are scammers. Here are a few ways to spot them:
•  Does the company ask that you pay a "small fee" first to access their survey?
•  Can you find the company's name through research online?
•  How long is the survey? Legitimate online surveys are typically lengthy.
UNCLAIMED MONEY
This scam can take the form of an email that offers to locate unclaimed money as long as the purported account holder pays a small fee, buys a membership or calls a certain number. It is important to know that there are legitimate websites that can provide information as to unclaimed funds and their owners. You should check these sites before opening and/or responding to such an email. Those websites are: www.unclaimed.org and www.missingmoney.com.
Tech-enabled Bill Paying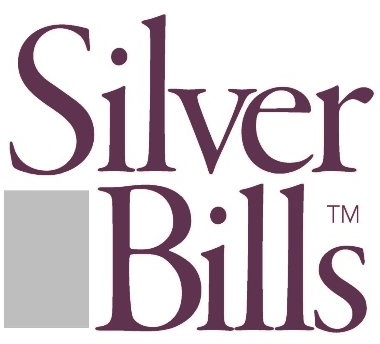 EverSafe is working with a new technology company called SilverBills, which helps clients pay their bills accurately and on-time. SilverBills receives and scrutinizes bills and ensures that they are paid correctly. Clients no longer need to open envelopes, write checks or remember deadlines. If you or your loved one is interested in learning more about SilverBills, call 866-653-4427. If you mention EverSafe, you'll receive 25% off the first month's fee.
AARP Innovation@50+
EverSafe Wins Consumer Choice Award!
2017 LIVE PITCH COMPETITION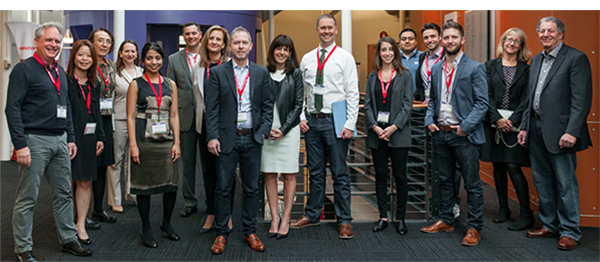 On April 12-13, 2017 in Mountain View, California, AARP hosted their 6th annual live pitch competition for startups in the Caregiving Health Technology and Financial Technology sectors. Jean Chatzky, financial journalist, joined our group (above). The full press release from AARP can be read here. EverSafe was proud to be a winner of the 2017 Consumer Choice award.
---
Are you a Mandated Reporter for Elder Abuse?
2017 STATE ELDER ABUSE MANDATED REPORTING CHART
All 50 states have statutes addressing whether individuals are mandated to report cases of suspected elder abuse. In some states, the reporting requirements are widespread. In others, only a limited group of individuals are mandated reporters. 29 states now require financial services professionals to report elder fraud. Need to know more?
—Contact us at info@eversafe.com if you'd like us to send the most current 2017 State by State Elder Abuse Mandated Reporting Chart.
---
World Elder Abuse Awareness Day (WEAAD)
12TH ANNIVERSARY AND THIRD GLOBAL SUMMIT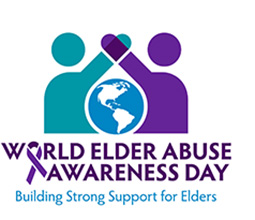 Save the date! The United Nations has designated June 15th as WEAAD to focus global attention on the problem of physical, emotional, and financial abuse of older Americans. The World Health Organization estimates that 4 to 6% of seniors suffer from some form of abuse. This year's WEAAD theme is Understand and End Financial Abuse of Older People: A Human Rights Issue.
EverSafe is proud to be presenting at a number of events to honor WEAAD: 
—Boston: Aging Investor Protection Summit on June 13th.
—NYC: 12th Annual NYC Elder Abuse Conference on June 14th.
—Philadelphia: Ralston Center on Wednesday on June 14th, 9-11am.
—DC: NAPSA Securities and Exchange Commission Building on June 15th.
—NYC: HelpAge USA, A Conversation With Meryl Gordon on June 22nd.
---
Scam Alerts
SOCIAL SECURITY REPLACEMENT CARDS
A number of online companies have recently started offering consumers the opportunity to replace a lost or stolen Social Security card for a fee of $30. Beware! Replacement cards are in fact free. The Social Security Administration will replace a card at no charge for anyone who has misplaced their card or changed their name due to marriage or divorce. All forms can be found on their website by clicking here.
GOOGLE DOCUMENTS PHISHING
A recent phishing scam took place earlier this month involving the popular Google Docs application. If you receive an email you weren't expecting with a link to a Google Document, don't open it!  If you have received such an e-mail and clicked the link, be sure to go to the Permissions page on Google and revoke access to "Google Docs" and then change your password. You can report phishing scams to Google here.
SOCIAL MEDIA SCAMS
The AARP Fraud Watch Network has published top phishing scams to look out for on social media sites. Posts that promise a reward or prize for completing a survey or those that appear to offer free or highly discounted products and services should be viewed with great caution. Fraudsters can also use a fake live-stream link to lure users to click so that they are redirected to a scammer-run website where personal information is compromised.
Cybersecurity
PUBLIC DATA BREACHES—NOTICE OR PREVENTION?
An emphasis is being given to notifying the public and media when a public data breach has taken place, rather than putting policy and laws in place that make it easier to prevent such an event from occurring in the first place. As a recent TechCrunch article points out, "While notice always will play a role in remediating harm, policymakers should shift their focus to preventative measures, such as more robust and clearer data security standards and incentives for investments in cybersecurity." EverSafe prioritizes this prevention mindset by stopping exploiters in their tracks before a lifetime of savings is depleted.
---
Exciting Initiatives—Bright Health
PROTECTING YOURSELF AND LOVED ONES FROM FRAUD
Bright Health is a new and innovative health insurance option in Colorado striving to deliver the best healthcare experience through personalized technology and meaningful relationships. In a recent interview with Liz Loewy, our General Counsel, Bright Health asked for recommendations on preventing fraud. The answer? Click here to read more.
---
whealthcare planning
FINANCIAL MANAGEMENT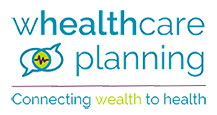 whealthcare planning is a platform of applications that enable financial advisers to more effectively serve and protect older adults and their families. The platform consists of three planning modules and extensive educational materials for both financial advisers and their clients. The modules include:
—FINANCIAL CARETAKING PLAN—Financial management and decision-making assistance
—WHEALTHCARE RISK PROFILE—Questionnaire and analysis to identify risk traits for clients
—LONG-TERM CARE PLAN—Establishes end-of-life living preferences to estimate care costs
Welcome to EverSafe's first newsletter!
---
Retirement Protection
AVOID SCAMS—MONITOR ACCOUNTS
"Technology will see things that  you don't see as an individual."

– Howard Tischler,  EverSafe Founder
It's no secret that scammers today are doing everything in their power to take advantage of seniors with ever—changing and sophisticated schemes that compromise their life savings. New scams target brokers, use misleading letters referencing Social Security and involve phone calls that threaten litigation.
These fraudsters will not rest until they succeed. Recent articles in Investment News and Nasdaq, make clear that the best way to protect assets from these types of assaults is with a monitoring system, like EverSafe, that can alert customers to potential threats.
---
News for Broker-Dealers
SEC APPROVES PROTECTION FOR SENIOR INVESTORS
The SEC recently approved a FINRA rule, effective February 5, 2018, that, in substance, will require broker-dealers to make reasonable efforts to obtain the name of a "Trusted Contact Person" who may be contacted about a customer's account.
The new rule also clarifies that FINRA broker-dealers may place a temporary hold on transactions involving the disbursement of funds or securities from accounts of adults who are 65 and older, or adults who are 18 and older when the broker-dealer reasonably believes that he or she has a mental or physical impairment rendering them unable to protect his or her own interests and the broker-dealer believes that financial exploitation of that adult is occurring, has been attempted or will be attempted as long as certain conditions are met.
Read more about the new rules here:
2165. Financial Exploitation of Specified Adults
4512. Customer Account Information
---
Advisors, need assistance in figuring out how to implement the "Trusted Contact" rule? EverSafe can help!

Our exclusive Trusted Advocate feature makes it easy. We'll take care of obtaining "Trusted Contacts'" name(s) and contact information for you, ensuring that they are notified. We can add fraud monitoring, with alerts to "Trusted Contacts," if requested.

Please email TrustedContact@EverSafe.com if you're interested or have questions.
---
Data Breaches
LOSS OF PROTECTED INFORMATION
An important part of being an informed consumer, especially when financial exploitation is rampant, is to seek out information about large scale confidential information breaches at institutions.
Some of the latest stories include:
—1.4 M Affected in Data Breach at Illinois Employment Department
—Protect Yourself from a Hospital Data Breach
—Study: Risk of Data Breaches at Hospitals is Greater at Larger Facilities
---
Are you a Mandated Reporter for Elder Abuse?
2017 STATE ELDER ABUSE MANDATED REPORTING CHART
All 50 states have statutes addressing whether adults are mandated to report cases of suspected elder abuse. In some states, the reporting requirements are widespread. In others, only a limited group of individuals are mandated reporters. 29 states now require financial services professionals to report elder fraud. Need to know more?
Contact us at info@eversafe.com if you would like to receive the 2017 State by State Elder Abuse Mandated Reporting Chart.
---
Caregivers & Financial Abuse
ADVISING CAREGIVERS & FAMIILIES
According to a recent study, caregivers who provide assistance to a senior who experiences financial abuse report $36,000 in average losses as a result of the victimization. There are several key steps that caregivers can take to protect themselves and those they love from abuse and exploitation, which include becoming an educated consumer and using technology to monitor checking, savings, investment and retirement accounts.
---
Advocacy
CRIME LEGISTLATION INTRODUCED
The 2010 Elder Justice Act made progress in educating the public and professionals working with the seniors about the warning signs of financial abuse and other crimes. An important advance in recent weeks has been legislation introduced by Senator Susan Collins (R-Maine), the Senior$afe Act of 2017, to improve the reporting of fraud and education of seniors to recognize signs of exploitation. Senator Collins, who leads the Senate Special Committee on Aging, shared that fraud costs seniors approximately $2.9 billion annually.