EverSafe Scam Watch
Protecting Your Financial Health
IMPORTANT ALERT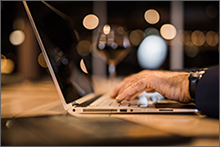 Apple has issued an emergency software update after a significant breach. The tech giant has released this patch to fix a security compromise that reportedly could enable hackers to directly infect iPhones, Mac computers, and other Apple devices. According to the New York Times, researchers at Citizen Lab, a cybersecurity watchdog organization at the University of Toronto, discovered that the iPhone had been infected with an advanced form of spyware that "can invisibly infect Apple devices without the consumer's knowledge. This spyware is considered to be "the Holy Grail of surveillance because it allows governments, mercenaries and criminals to secretly break into someone's device without tipping the victim off…" Consumers with Apple devices are advised to update their software without delay.
Please call EverSafe Customer Care at 888-575-3837 if you have questions.
A New Twist on an Old Con: The Grandparent Scam
Fraudsters try many ways to squeeze money out of older adults, including calling them on the phone and pretending to be loved ones in need of cash. In a new version of elder fraud, the FBI reports that criminals are sending couriers right to the grandparents' front door to pick up the money in person.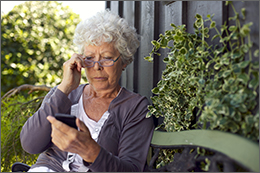 The FBI recently posted an advisory on this newer trend, which works like this: Crooks place a phone call to the grandparent, pretending to be either the child in jail, their child's attorney or a bail bondsman. In a departure from the traditional scam, which involved wiring money, the scammer arranges to send a courier directly to the grandparent's home. While this scheme represents just a fraction of grandparent scams, the FBI last year receive 90 reports in which couriers collected the money, resulting in losses of $3.6 million.
According to the FBI, adults can protect themselves from this type of elder fraud by following these guidelines:
Be careful what you post online. Scammers can use details shared on social media platforms and dating sites to find and target victims.
Be suspicious of callers that seek instant action. This includes telephone calls requesting bail money for a relative in distress. Contact the family member directly to ensure that the story is true.
Don't place too much trust in Caller ID. Scammers may use technology to disguise the actual number they are calling from to make it look like a trusted number, a tactic known as "spoofing."
Don't give valuable personal info to strangers. Never give personal identifiable information or money to anyone you have only communicated with by telephone or online.
If you believe you have been a victim of a grandparent fraud scheme, report it your local FBI field office. You also can report a fraud to the FBI's Internet Crime Complaint Center online by clicking on www.ic3.gov.
Vermont State Troopers Accused of Vaccine Fraud
The state of Vermont gained favorable notice this year as the most vaccinated in the nation but now has a less admirable distinction: Three of its state troopers have resigned amid accusations that they were creating phony COVID-19 vaccination cards.
"The accusations in this case involve an extraordinary level of misconduct – a criminal violation of the law – and I could not be more upset and disappointed," Col. Matthew T. Birmingham, director of the Vermont State Police, said in a news release. Police have referred the matter to the FBI and U.S. Attorney's Office in Burlington.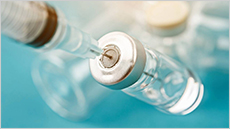 The Green Mountain State scandal shows how scammers are trying to capitalize on people's growing need to provide proof of vaccination. In August, U.S. customs officials seized 3,000 fake vaccination cards in Anchorage, Alaska, according to U.S. Customs and Border Protection. The phony cards, which originated in China, had misspellings and mistakes in grammar that gave them away. Customs officials have also seized fake vaccination cards in the Port of Memphis and Chicago O'Hare International Airport. And a New Jersey woman, now facing criminal charges, even sold fake vaccine cards to health workers.
In March, officials of the FBI and other agencies warned the public: "Do not buy fake vaccine cards, do not make your own vaccine cards, and do not fill-in blank vaccination record cards with false information." Making or buying a counterfeit card is a violation of federal law that may be punished by up to five years in prison.
Scammers are paying attention as pressure to get vaccine cards ramps up. Many employers are now considering whether to require vaccine documentation, and the White House has announced plans to require vaccinations of all federal workers.
In other vaccination scams, government officials have warned the public to beware of robocalls and texts that seek personal information in return for a vaccine certificate. They also have cautioned about a fraud in which scammers say they will give a reward to people who complete a survey. They charge victims a shipping fee, but no reward ever arrives.
Data Breaches are a Threat to All Generations
An array of recent news stories reminds us how data breaches have become an all-too-common fact of life – threatening older adults, working families and even kids. Here are a few examples from recent headlines: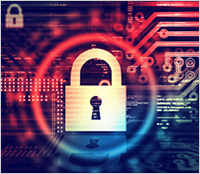 Wawa, a convenience store chain, has announced plans to compensate customers for a 2019 data breach that compromised payment card data of millions. Under the plan, consumers who shopped at Wawa between March 4, 2019 and December 12, 2019 may file claims of up to $500 if they can prove they lost money due to the breach. Wawa is also offering $5 gift cards to consumers who did not lose money – if they attest that the breach caused them to spend time monitoring their accounts.
All claims must be submitted either online or through the mail by Nov. 29. The address for mail-in claims:
Wawa Consumer Data Settlement
P.O. Box 43502
Providence, RI 02940-3502
For further information, you may email Wawa: info@WawaConsumerDataSettlement.com. Or contact them by phone: 1-610-642-5708.
In another wake-up call, the Dallas Independent School District reported a data breach potentially affecting students, parents and staff members going back to 2010. Names, addresses, birth dates, Social Security numbers, salary information and student grades were potentially exposed.
School officials said they have launched an investigation and taken new steps to safeguard people's information. While the personal data has not been linked to fraud, officials said they could not be "100 percent certain" it was safe.
The biggest breach in recent news hit T-Mobile, the large wireless carrier, potentially exposing personal data of millions of consumers. [Early accounts were that 100 million consumers could be affected but T-Mobile later placed the figure at 53 million.]
At least three class-action lawsuits have been filed against T-Mobile. The lawsuits accuse the company of negligence and are demanding trials by jury. Customer names, addresses, dates of birth, Social Security numbers, phone numbers and driver's licenses potentially have been exposed to criminals.
…Consumer Tip: Protect Yourself from Fraud  
In different ways all of these breaches show that valuable personal information can easily fall into the wrong hands, placing a lifetime of savings at risk. That makes it vital to guard against fraud and stop exploiters in their tracks. At EverSafe we believe your personal data deserves the best possible protection. Our fraud prevention technology scours the Dark Web daily so that you and your loved ones can stay ahead of scammers.
If you believe you have been affected by a data breach, or you have questions, just give us a call at 1-888-575-3837.