EverSafe Scam Watch
Protecting Your Financial Health
It's Scam Season for Medicare Enrollment
Every year, Medicare gives beneficiaries in its health and drug plans an opportunity to make penalty-free changes during an open enrollment period that runs from October 15 to December 7. This is the time to take action for people in Medicare Part C Advantage plans who want different doctors or in Part D prescription drug plans who seek different coverage of medications.
It is also a season exploited by scammers who try to hoodwink older health care consumers through various frauds and crooked sales tactics, according to the Maryland Department of Aging.
During Medicare's open enrollment period, scammers are known to: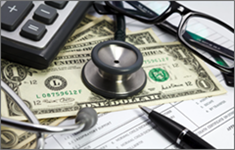 Pose as official Medicare representatives. They may pretend to work for the Medicare program, sometimes knocking on people's doors. But they are just sales persons, trying to pressure consumers into spending thousands of dollars for plans they do not need.
Threaten loss of coverage. Scammers may falsely tell people they must purchase Medicare prescription drug plans or they will lose their Medicare benefits. In reality, Part D  prescripition drug coverage is optional for most of Medicare's 65 million beneficiaries.
Send fake rebate notices. Scammers often use the promise of financial reward to trick people into revealing personal information they can use in identity theft. One such scheme is telling Medicare beneficiaries that they will get a refund if they provide data, such as their Social Security or Medicare number.
Lie about coverage. According to the Senate Aging Committee, an example of this kind of predatory sales ploy is for an insurance agent to falsely tell consumers that a new plan will cover their doctor. Later, victims are charged stiff, out-of-network fees when they discover their doctors are not covered by the plan.
Use deceptive sales materials. Dishonest sales brochures may promise discounts for switching Medicare plans. But it's not hard to find out if a sales offer is trustworthy. Just call 1-800-MEDICARE (1-800-633-4227) and ask a representative. Consumers also can go online to find legitimate Medicare programs by clicking here.
… And the Scam Season Never Really Ends
Beyond the open enrollment period, elder fraud remains a concern for Medicare year round. Among the Medicare schemes that older adults should watch out for:
"Free" health care services that are anything but free. Fraudsters may call older adults on the phone and say they are from Medicare, offering services or supplies at no charge. In return, they ask victims to provide personal information such as their Medicare or Social Security number.
Warnings that you will lose Medicare if you don't provide personal data. The goal is the same as in the previous scam: Crooks are after information they can use in identity theft. This tactic relies on fear to motivate victims.
Phony websites. Scammers may create fraudulent links to capture personal data. As always, consumers should be careful about where they click online, especially when a seemingly attractive offer pops up unexpectedly. If you have any questions about an insurance plan (or any company), it's wise to do homework, such as browsing the web to see if it has been the target of complaints or accusations.
Promises of a Medicare refund. False promises are not made only during the open enrollment period. Be assured that Medicare representatives will never call you up and ask for money or personal information, such as pretending they will offer you a refund. (If for some reason you are owed a refund, Medicare will simply send the money.)
The bottom line for consumers is to be aware that scammers may view Medicare beneficiaries as attractive targets. If you have questions about a particular offer, you can learn more by going to the official website, www.Medicare.gov, calling 1-800-MEDICARE (1-800-633-4227), or clicking here.
Gambling Casinos Hit with a New Risk: Cyber Attacks
For most gamblers, the big danger in Las Vegas is losing money in a casino. But high-tech criminals have added a new hazard: cyber attacks aimed at capturing gamblers' personal data.
Class-action lawsuits filed in Nevada District Court charge that Caesars Entertainment and MGM Resorts International failed to protect the data of customers in loyalty programs that were breached in September cyber attacks. The attacks have raised concerns that personal data may be sold on the Dark Web and used in identity theft.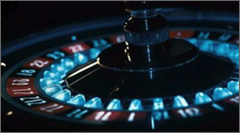 In a Sept. 14 filing with the Securities and Exchange Commission, Caesars Entertainment disclosed that hackers captured information about its loyalty program members including their Social Security and drivers license numbers. Caesars said it was trying to make sure the hackers deleted the stolen information. "We have taken steps to ensure that the stolen data is deleted by the unauthorized actor, although we cannot guarantee this result," Caesars Entertainment said in its SEC filing.
MGM said in a Sept. 12 press release that it had notified law enforcement of a data breach and had shut down a handful of data systems around the United States. The disruption is estimated to cost the casino a giant $100 million. "The Company will continue to implement measures to secure its business operations and take additional steps as appropriate," MGM said in the release.
Better Business Bureau: Top Five Scams to Watch For

Based on reports from consumers in 2022, the Better Business Bureau of Washington DC, Eastern Pennsylvania and Philadelphia published a list of most common scams faced by the public. These frauds include everything from high-tech swindles to time-worn hustles, but the message to consumers is consistent: Buyer beware in today's marketplace.
According to the Better Business Bureau, the Top Five Scams are:
Online purchases. In this fraud, you spot something you like online and send money. But the product never arrives – or it isn't the product you thought you were paying for.
Fake job offers. Job applicants are informed they landed a job and should give their new "employer" personal information or pay a fee for training. But there's no job, and the scammer vanishes.
Cryptocurrency scams. Many frauds involve cryptocurrency – a form of digital currency that is not backed by a government or central bank. In one tactic, scammers lure victims into get-rich-quick ventures or Ponzi schemes that are designed purely to get money from victims.
Home improvement offers. Door-to-door solicitors may offer quick repairs at appealing prices. But once the work begins, they pretend to find a new problem and demand a much higher payment. Or they take payment without performing the promised work.
Advance fees from phony lenders. A scammer who pretends to be a real lender offers a loan in return for an up-front payment. But once the borrower pays it, the phony lender disappears without ever providing the loan.