EverSafe Scam Watch
Protecting Your Financial Health
Scammers Are Using AI to Copy People's Voices
Artificial intelligence (AI) technologies are now being used to imitate the human voice, giving imposters a new weapon to trick victims out of money.
Software programs are scouring the internet in search of voices that have been posted on YouTube, Facebook, Instagram, TikTok, podcasts, and other platforms. Just a few sentences of your voice may be sufficient for the AI tools to create copies that are eerily accurate. Innovations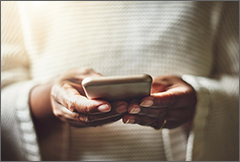 in computer science and mathematics have enabled the creation of these tools, which make use of vocal characteristics that can reflect a person's gender, age,  accent and unique way of speaking.
In one case, the Washington Post reported on the ordeal of a Canadian family that lost more than $15,000 in a fake-voice scam. It started when a criminal contacted the parents of a man named Benjamin Perkin, claiming to be their son's lawyer. The scammer told the parents their son was in jail and needed money following a car accident. The criminal then pretended to put their son on the phone, using an AI tool to fake the son's voice. Shaken, Perkin's parents sent $15,449 to the crook via Bitcoin, a digital currency.
The parents learned that they had been scammed later that night when their son called them. "The money's gone, Perkin told The Post. "There's no insurance. There's no getting it back. It's gone."
Experts warn that this new technology is raising new risks for the public. As with other scams, individuals are advised to be on their guard when they receive unexpected phone calls from family or friends − and money is requested. It's safest to end the call and reach out to them at a known telephone number.
Hackers Attack Federal Law Enforcement Agency
The United States Marshals Service (USMS) recently lost sensitive data in a cyberattack that was disrupted by the FBI, National Public Radio reported. The Marshals Service is the federal court system's enforcement arm. Its duties include pursuing fugitives and handling federal prisoners.

The hacked federal system was shut down upon discovery of the cyberattack in mid-February, according to the USMS. Information about individuals in the Federal Witness Protection Program was not lost in the cyberattack, officials said.
"The affected system contains law enforcement sensitive information…including personally identifiable information pertaining to subjects of USMS investigations, third parties, and certain USMS employees," the Marshals Service said in a statement.
The hackers reportedly wanted the Marshals Service to pay a ransom to stop the attack and threatened to release data they had captured. The Justice Department is investigating the incident.
Scams are Costing Consumers More Than Ever
Americans lost $8.8 billion to scammers in 2022, a big jump over the prior year, even as the total number of frauds declined, according to new data from the Federal Trade Commission (FTC).
The $8.8 billion in losses represents an increase of $2.6 billion over 2021, the FTC reported in its annual data book. Investment scams were the most costly fraud for consumers, leading to losses of $3.8 billion – more than double the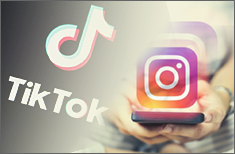 amount from 2021. Such scams typically promise victims easy winnings in real estate or finance. Often, they lure targets to free seminars and charge major fees for financial tips that turn out to be worthless.
While investment scams cost consumers the most money overall, scams in which criminals pretend to be someone you trust were the most common. In such "imposter scams," the fraudster may pretend to be a caregiver, nanny, romantic partner, grandchild, or government official. This fraud category cost consumers $2.6 billion last year, the FTC said. And within this category, business imitators were a growing group, swindling the public out of $660 million last year.
Other findings in the FTC's overview of scams in 2022:
Scammers last year had a clear preference for how they were paid. The public's largest losses came through bank transfers ($1.5 billion) and cryptocurrency ($1.4 billion).
Scammers found Facebook and other social media platforms to be fruitful terrain to hunt for victims. Scams that use social media cost victims $1.2 billion.
Criminals profited through targeting elderly victims, although young adults were more likely to report being scammed. According to the FTC, individuals in their twenties made more reports of losses than individuals in their seventies. But when older adults did report being victimized, the amounts were often higher than for younger victims.
Advice from Capital One: Four Frauds to Watch Out For
In a recent email to customers, Capital One Bank advised people to watch out for four scams that can drain a person's bank account:
Impersonating a bank associate. In this version of the imposter scam, a scammer who pretends to work for the bank contacts you through phone, text, or email and says they need some of your information or to "confirm" details related to your account. If you cooperate, they will attempt to gain access to your bank account.
Business email compromise. Business imposters go beyond pretending to be bank employees. They may claim to represent a legitimate company and attempt to gain victims' trust through an email exchange. According to the FBI, scammers can conduct cyberattacks on companies in order to capture corporate information which will then make them seem credible to victims. Their goal is to direct you to send a payment to a destination that they control.
"Pay yourself" fraud. Scammers who claim to be from the bank may contact you and say that they have discovered suspicious activity on your account. The "solution" involves sending yourself a payment with a mobile banking app, in order to stop the activity. But your money will end up in their bank account, not yours.
Social media marketplace scams. Fraudsters know they can likely reach multiple victims by posting ads for products or services on a social media marketplace. But if a consumer wants to purchase the goods, the scammers require them to pay online in advance. They then vanish without delivering any good or service.
Being aware of these frauds can help you stop scammers in their tracks and protect your savings. Be wary of unexpected requests for your financial information. You can always forward a suspicious email or text message to Hotline@EverSafe.com for our assessment of whether the communication is legitimate.