EverSafe Scam Watch
Protecting Your Financial Health
RISK FACTOR: Virus Scams are in the Air
As if the coronavirus were not bad enough already, con artists have given us a new reason to worry: They are exploiting public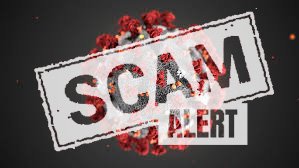 anxiety about the illness to sell fake products, worthless investments and capture personal information to steal identities.
The World Health Organization, Securities and Exchange Commission and Federal Trade Commission have all sent out alerts, cautioning consumers about this latest scam trend. Consumers are advised to watch out for emails, texts and social media posts that seek donations to fake charities, pretend to be from health agencies, or tempt people to pay for bogus treatments.
Law enforcement officials worry that coronavirus scams will only increase in the coming weeks. Here are some of the steps to take to avoid being a victim:
Be very careful about clicking on links about coronavirus, because the wrong click could download a computer virus. Make sure you have current anti-malware and anti-virus software on your computer.
The above caution applies to emails that claim to be from legitimate agencies. Safe sources of information include the Centers for Disease Control and World Health Organization. But be aware that scammers may try to lure you onto phony websites designed to look official, so watch for suspicious clues, such as grammatical errors and misspellings.
Don't be fooled by online offers touting cures or preventive treatments. When medical breakthroughs occur, you will hear about them in the news. The SEC warns that investors could lose "significant amounts of money" if they buy shares in companies that make false claims about treating the virus, such as with a new vaccine.
If you choose to make a donation, make sure it is going to a legitimate charity. Hustlers try to manipulate their targets with emotional pitches for money. Don't let anyone rush you into making a contribution. Never agree to donate cash by a gift card or wire.
Report any suspicious activity to the Federal Trade Commission.
The Dark Web: What You Need to Know
Many people don't realize that the Internet was built with layers below the surface, and the deepest of all has become a favorite spot for shadowy criminals—the Dark Web.
So, what is the Dark Web, and why should you care about it?
Most of our internet browsing takes place on or near the surface, with the help of search engines like Google and Yahoo. They lead us to publicly accessible websites with names that often end in dot-com, dot-org and dot-gov.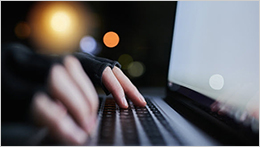 Some of our Web activity takes place a bit farther down. This may be for content in a personal account you must log onto—content that is not indexed by search engines, such as your financial data, medical records and legal documents. This more private layer of the internet is called the Deep Web.
Finally, there is a truly secluded level of the internet that was designed to give users total anonymity. The government built it decades ago so that intelligence officials could share sensitive information without fear of eavesdroppers. Users and their location cannot be traced.
This is the Dark Web. While it has legal uses, and some non-criminal forums and blogs prefer to operate in secrecy, it's no surprise that the Dark Web is fertile ground for an array of illicit markets. This includes trafficking in personal identification data, such as financial account numbers, Social Security numbers, user names, email addresses and even medical records. Identity thieves can purchase packets of personal data to be used in identity theft.
Information hacked in data breaches can find a home on the Dark Web. This is one more reason to take steps to guard your data and protect yourself from fraud.
Always be discreet about sharing personal data.
Regularly change passwords.
If you suspect your identity has been hacked, place an alert on your credit file with one of the major credit reporting agencies—or take the next step and place a freeze on your credit.
But even these prudent measures cannot guarantee protection in today's world of cybercrime. A tech solution can provide a stronger answer to a tech threat. A service such as EverSafe will monitor the Dark Web for financial mischief involving your name, in addition to analyzing daily transactions in all your financial accounts, and sending out alerts if anything looks amiss.
…But Be Aware That Trouble May Lurk on the Surface
While the Dark Web poses clear dangers, we should not forget the financial hazards that may await our normal, online activity.
One such risk comes from ordinary browsing. Sometimes people click on a seemingly legitimate website that ends up selling their information to other companies. According to the Federal Trade Commission, websites that pretend to be sources of job information, government benefits or military recruitment have engaged in this kind of behavior.
If this happens, your Web searching may yield unwanted calls to buy things you are not looking for. It might even make you a target for theft. In one case, a company obtained information from people's loan applications and then sold it to crooks who raided their financial accounts and got millions.
To stay safe online and ensure you are dealing with a legitimate website, the FTC advises:
If you have not heard of the site, take a moment to search its name with words like "review," "scam" or "complaint."
Always be careful about giving out your Social Security, bank and credit card information.
Know that government websites typically will end with dot-gov (.gov), so be wary of a supposed government website that does not end dot-gov.
T-Mobile Discloses Two Hacks in Four Months
The telecommunications company T-Mobile recently announced that its email vendor had been hit with another cyber attack, potentially compromising personal information of customers and employees. Fortunately, credit card and Social Security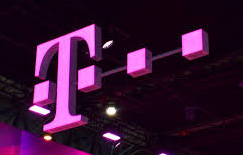 numbers were not affected, according to the company. But other information prized by hackers, including customer names, addresses, phone numbers and billing information, may have been hijacked.
The full scope of the cyber attack is not clear. T-Mobile said it would inform affected individuals about the data breach. It also has advised customers to review their account information and change their passwords.
The company announced a similar hack in November. "T-Mobile, like any other corporation is unfortunately not immune to this type of criminal attack," T-Mobile said on its website.