EverSafe Scam Watch
Protecting Your Financial Health
Don't Lose Money on a Real Estate Deed Scam
If you own property, there may come a time when you need access to your real estate deed, such as in selling the home or refinancing your mortgage. When that happens, you can get low-cost access to your deed through a local government office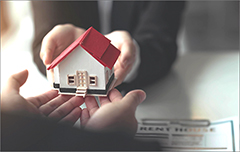 (typically the county recorder or registrar of titles), or possibly a circuit court clerk.
When you file public records that affect your property ownership, however, scammers may be tipped off. And that is when mischief may occur. In a common hustle, con artists will send the property owner an official looking letter offering to provide a copy of the modified deed for a price of about $100 or even more. The scammers use names like "Property Records" and "Property Profile" that look legal and official, and then urge recipients to respond quickly. In the fine print, the letter may note that it is not a bill – but it is easy to overlook that disclaimer.
Don't be tricked into throwing away your money. Getting your deed should be inexpensive and easy. For example, a resident of Washington D.C. can get an official copy for the mere cost of $2.25 per page, and the typical document is just one or two pages long.
Consumer Tip: Individuals, often older adults, may be targeted by a real estate deed scammer if they are shifting the ownership of property to a trust as part of their estate plan. Establishing a trust is a common method used to avoid the time and cost associated with probate. But creating the trust will require a new deed if you own a home, and scammers know this. After updating an estate plan, one EverSafe member recently received two official-looking solicitations, each promising to provide the new deed for an inordinate sum of money.
And remember: EverSafe monitors for title and lien changes to property − often a sign that your real estate is the object of a real estate scam.
Data Hijacked from Thousands of Airline Pilots
An array of personal information about applicants for pilot jobs was captured by hackers who infiltrated the computer system of a company that recruits airline employees. According to government filings, the hackers captured data from 5,745 applicants for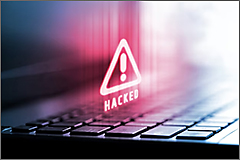 American Airlines jobs and 3,009 applicants at Southwest Airlines in the April 30 data breach.
The pilots' names, birth dates, and account numbers for Social Security, passports, driver- and pilot licenses were exposed in the capture of data stored by Pilot Credentials of Austin, Texas. Both of the affected airlines said they are cooperating with a law-enforcement investigation and are now relying on their own websites to recruit employees.
"The incident was solely limited to the third-party vendor's systems, and no American networks or systems were affected or compromised," Fort Worth-based American said in an official notice. Dallas-based Southwest said that no evidence has emerged that the compromised data has been used for fraud. Both airlines, however, said they are offering free identity-theft protection to the affected job applicants.
AARP: Older Adults are Cheated out of $28.3 Billion a Year
Schemes to capture the savings of older adults are on the increase, according to a new AARP study that found the rate of exploitation of elders doubled during the pandemic. Interestingly, the report found that most of the thievery – more than $20 billion worth – is done by people who know their victim, such as "friends," family members and caregivers.
The researchers defined financial exploitation as "the illegal or improper use of an older adult's funds, property, or assets." When all such misconduct is added up, the sum now totals $28.3 billion annually, the report found.
The reluctance of older victims to report financial crimes has been a longtime challenge to cracking down on elder fraud, and the study offers explanations for this challenge: "Victims may not want to publicly cast shame on their family; they may rely on the perpetrator for needed care and not want to jeopardize that care, or they may simply not want the family member to be prosecuted."
AARP researchers also pointed out that fraudsters who do not know their victims may attempt different sorts of scams than those who are already established in their lives.
Financial exploitation "of any kind wreaks havoc on the lives of older adults and their families," Jilenne Gunther, who led the comprehensive study, noted. "The keys to stopping this growing problem are consumer education, frontline employee training and strengthened technology to flag suspicious activity."
This Scammer's Promises Really Were Manure
A scheme that purported to clean the environment but really aimed at cleaning out people's bank accounts has landed a California man behind bars. On June 26, Ray Brewer, 66, was sentenced to almost seven years for stealing $8.75 million from investors who thought they were financing a green-energy technology that turns cow manure into methane, the cleanest-burning fossil fuel.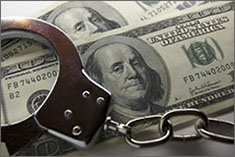 The scammer pretended to seek investors' money to finance a process of "anaerobic digestion" that converts animal waste into a form of renewable methane gas.
In reality, Brewer, of Porterville, California and Sheridan, Montana, was using the investments to finance a lavish lifestyle that included purchases of two sprawling plots of land (larger than 10 acres), a custom home and multiple pickup trucks, according to the U.S. Attorney's Office of the Eastern District of California.
In carrying out his fraud, Brewer showed investors forged lease contracts with dairy owners, phony bank agreements, and fake contracts with foreign companies. He furnished his victims with false invoices, fake reports of construction and power generation, and misleading pictures of machinery he said was being built. In some cases, he refunded investors' money by providing them with revenues from newer participants, the hallmarks of a Ponzi scheme.
Brewer conducted the fraud from 2014 to 2019 in several counties of California and Idaho. When victims finally realized the project was a hoax, he fled to Montana and tried, unsuccessfully, to elude law enforcement by changing his identity.