EverSafe Scam Watch
Protecting Your Financial Health
Imposter Scams Exploit Religious Faithful
Swindlers often impersonate authority figures as a way to trick people into turning over money or personal data. In a disturbing trend, they are posing as religious leaders and sending messages that deceive innocent congregants.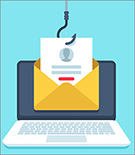 Scammers have pretended to be pastors, rabbis, priests, imams and bishops and targeted Christians, Jews, Buddhists and Muslims. News accounts have documented the fraud in Florida, New Jersey, Ohio, Wisconsin, Maryland, North Carolina, Tennessee and Nevada.
According to AARP's Fraud Watch Network, this scam has become increasingly common during the pandemic. Fake clergy send emails or texts and ask parishioners to send gift cards for a seemingly good cause. "These impostors cajole unsuspecting congregants into spending hundreds of dollars on gift cards, supposedly for people in need, then abscond with the loot," AARP reported.
Consumer Tip:
Imposter emails come from unofficial email addresses and may include mistakes in grammar and spelling. Watch out for those red flags. One such email (with mistakes in punctuation) began: "Good morning, how are you? Do you have a moment I have a request I need you to handle discreetly. I am going into a meeting now, no calls so just reply to my email."
The public is encouraged to report these and other scams by clicking here.
Political Fundraising Tactics Trick Seniors
A New York Times analysis has found that the major political parties are using online tactics to raise money that often dupe older adults into donating much more than they intend – potentially thousands of dollars.
In some cases, the aggressive pitches are specifically aimed at older donors, such as by putting "Social Security" in subject lines. Other digital solicitations are meant to squeeze donors of all ages. These include fake billing notices, warnings of "final notice"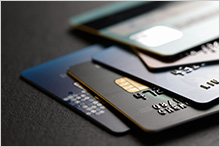 and personal emails that sound like they were sent from the candidates themselves. The digital solicitations can be carefully designed to make donations recurring and hard to cancel.
The newspaper looked at refund statistics to gain insight and found that older donors are more likely than the young to want their money back. For WinRed, a Republican fundraising company, and ActBlue, a Democratic fundraising company, the age of the average donor who demanded a refund in 2020 was about 65. In both examples, older donors – age 70 and over – received more than four times as much in refunds than adults under age 50.
Excessively slick fundraising can cause confusion and put savings at risk. In the worst cases, it can amount to elder fraud. When you agree to donate online, watch out what you are signing up for – even if it's for a politician you trust.
Don't be Fooled by Fake Product Reviews
It's easy to think of a five-star review as evidence that a product is good. Unfortunately, the reviews are sometimes phony. A server packed with messages between Amazon vendors and individuals willing to concoct favorable reviews was recently exposed by the cybersecurity website SafetyDetectives. More than 200,000 individuals were potentially involved in the scheme, according to the report, which said the server was likely located in China, and the targets were consumers in the United States, Europe and perhaps "all corners of the world."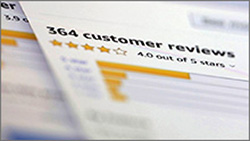 Businesses used the server to order great reviews. Individuals would volunteer, buy the items on Amazon and post five-star reviews. Vendors would then reward the "reviewers" by giving them a refund on their purchases.
Fake reviews can cause people to waste money and harm businesses that refrain from such behavior. British regulators have announced that they are investigating whether Amazon and Google are working hard enough to remove fake reviews. Amazon told CNN it devotes "significant resources" to the effort and last year blocked 200 million fake reviews. Google told CNN it has "strict policies" against phony accolades that pretend to be objective reviews.
Fortunately, there are some tip-offs to fake reviews, and consumers can protect themselves by staying on the lookout. Among the warning signs:
A cluster of positive reviews in a short period of time.
Multiple reviews with similar graphics.
Reviews that criticize a rival product.
A lack of authentic detail and knowledge about the product's features.
A review that sounds wildly and unrealistically favorable.
Hackers Take Aim at Graduation Day
For many high school and college students, the joy of graduation was recently tempered by a bizarre development: Hackers attacked a company that provides caps and gowns, capturing financial data of many students.
An unknown number of graduates around the country have reported fraudulent transactions in their names after using payment cards with Herff Jones, an Indianapolis-based maker of caps and gowns. Students have reported unauthorized transactions in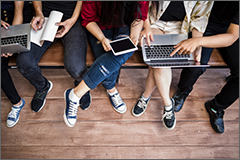 the hundreds and even thousands of dollars on their credit cards after they paid Herff Jones for graduation attire. Problems have been reported at colleges in Arizona, California, Delaware, Florida, Maryland, Massachusetts, Michigan, North Carolina, Pennsylvania, Texas and Wisconsin. The concerns also include high school grads.
In June, Herff Jones sent many students letters notifying them of "a data security incident" involving suspicious activity of some customers' payment information. Data potentially exposed included student names, addresses, phone numbers and email addresses. The company said it had taken action to block further hacking and would provide customers free credit monitoring.
*    *    *
These scams are a reminder that fraudsters are ready to dip into your savings if they get the chance. If you have questions about a potential scam, you can call EverSafe at 1-888-575-3837 and/or drop us a note at hotline@eversafe.com. You can often stop exploiters in their tracks – if you take steps to protect yourself and your family.