EverSafe Scam Watch
Protecting Your Financial Health
Make Sure That Job Offer is Not a Scam
Nidhi Razdan, a famous news anchor in India, received an online "offer" for what she thought was a dream job to join the faculty of Harvard University. Eager to cooperate, she provided personal data including medical records, banking information, and passport details.
She then quit her television job in New Delhi and prepared to start a new life in America, according to an in-depth account in the New York Times.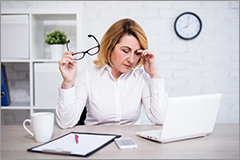 Only then did she find out the job offer was a hoax, and her life was in disarray. "I just couldn't believe it," she recently told the newspaper.
While many questions remain unanswered about this fraud, including who was behind it, it underscores a new trend in scams: Online technology has made it easier for crooks to make fake-job offers and conduct interviews as a ruse to capture valuable personal data while remaining anonymous.
"Scammers advertise jobs the same way legitimate employers do—online (in ads, on job sites, college employment sites, and social media), in newspapers, and sometimes on TV and radio," the FBI reports. "They promise you a job, but what they want is your money and your personal information.
More than 16,000 people fell victim to such scams in 2020, losing more than $59 million.
Signs of a fake job scam may include communications from a supposed employer that originate from non-company email addresses and phone numbers, as well as requests for a job applicant to provide money or financial information. In one scheme, students at Boston College recently received fraudulent emails offering $350 a week for jobs as part-time administrative assistants. In response, the school cautioned students to "Never give out personal information like your Social Security or bank account number over e-mail or phone."
The FBI points out that legitimate companies would not request personal financial information before hiring someone or ask you to transfer money to them from your bank account.
Hackers Chose Their Targets with Care in 2021
Incidents in which personal data was compromised reached an all-time high last year as scammers showed increasing sophistication in choosing and reaching their targets, according to the nonprofit Identity Theft Resource Center (ITRC).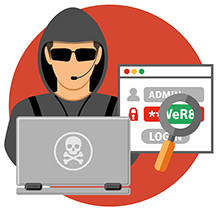 Globally, almost 6 billion accounts were exposed through a long list of hacks that included well-known companies like Facebook, T-Mobile, LinkedIn, Volkswagen and many others.
While the number of breaches soared 68 percent over 2020 – and was 23 percent above the all-time high reached in 2017 – the actual number of individuals affected slipped 5 percent, as scammers focused more on particular targets, rather than "mass acquisition" of data, the report found.
"We may look back at 2021 as the year when we moved from the era of identity theft to identity fraud," said Eva Velasquez, the ITRC's president and CEO. "The number of breaches in 2021 was alarming. Many of the cyberattacks committed were highly sophisticated and complex, requiring aggressive defenses to prevent them."
Among the ITRC report's highlights:
Ransomware-related data breaches have doubled in each of the past two years.  In a ransomware attack, criminals take control of personal information and threaten to misuse it unless the victim pays a ransom. Ransomware attacks are on track to becoming the top cause of data compromises in 2022.
The 1,603 hacks that were designed to compromise computer systems in 2021 exceeded the entire total of data compromises in the prior year (1,108).
Virtually every sector of the economy except the military was affected by data breaches. The Manufacturing & Utilities sector saw the largest annual increase – 217 percent.
Significantly fewer companies disclosed the cause of data breaches in public notices last year. The number of data breach notices that do not reveal the root cause of a compromise (607) jumped more than 190 percent over 2020.
Survey: Covid-Related Stress Helps Fraudsters
An AARP survey found that nine in 10 Americans (229 million people) experienced a fraud attempt in the past year – with one in six (33 million people) losing money as a consequence. Interestingly, the October survey found that adults are more vulnerable during episodes of stress in their lives.
Nancy LeaMond, AARP's chief advocacy and engagement officer, said that financial losses – estimated to be as much as $56 billion in 2020 – may be just "the tip of the iceberg" and called for coordinated action by law enforcement, regulators and policymakers to address the problem.
The pandemic has played a role, she said in a blog, with greater stress and social isolation making people more vulnerable. "When anxiety rises, the ability to think rationally declines. Criminals thrive in such an environment," she wrote.
Consumer Tip: Ten Types of Identity Theft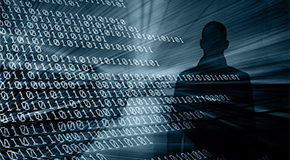 You may hear the term frequently, but what really is identity theft? The U.S. Government says that identity theft occurs "when someone steals your personal information to commit fraud." The stolen info may be used in applying for credit, filing taxes or making purchases in your name. And the cost to victims may include not only money but peace of mind.
Consumers should know that identity theft can take many forms. Here is a list of 10, based on information compiled by the Experian credit bureau:
Account takeover fraud. This happens when a fraudster takes control of one or more of your accounts without your knowledge or permission. You are then at risk for fraudulent purchases, money transfers and a breach of other accounts.
Debit or credit card fraud. Remember, scammers don't need your actual cards – they only require your account numbers and passwords.
Driver's license identity theft. Your driver's license data can be used in many ways. If a crook provides it during a traffic stop and the cop accepts it, the incident could affect your driving record and even prompt wrongful warrants for your arrest.
Mail theft. This risk affects mail on the way in and the way out. Criminals may sift through your trash for mail that reveals account statements and financial information. That makes it a good idea to use a shredder.
Online shopping fraud. Scammers try to direct online shoppers to phony websites, and they also try to hack data out of real websites that are not secure. When online, you should be careful to shop and bank on trustworthy Wi-Fi networks. You also can check to see that a website's URL begins with "https" rather than just "http."
Social Security number identity theft. Social Security numbers make it easier for crooks to create fraudulent accounts in your name. It's unwise to keep your Social Security card in your wallet or to leave trash that contains your number.
Elder fraud. Scammers often target older adults. Some of the more prevalent schemes victimizing vulnerable seniors involve fraudsters pretending to represent government agencies, such as the Internal Revenue Service, Medicare or Social Security. Remember: Legitimate agencies and companies do not contact people out of the blue and seek information like passwords and account numbers.
Child identity theft. Scammers may try to reach kids through social media and then obtain personal information. In such cases, individuals may not find out until they are adults seeking credit.
Taxpayer identity theft. By using personal information, the criminal files a tax return in your name and pockets the refund. Victims discover this after they file their real tax return.
Biometric identity theft. If scammers capture personal biometric data, such as the sound of your voice, your fingerprints or a high-resolution image of your face, they may be able to tap into your devices and accounts. That makes it important to keep devices up to date and only give biometric data to companies that store it securely.
This is only a partial list of the many kinds of identity theft. Your health care accounts, mortgage information and passport may also be vulnerable to attacks by fraudsters.
If you have questions about a potential scam, call EverSafe's hotline at 888-728-8850 and/or drop us a note at hotline@eversafe.com. You can often stop exploiters in their tracks – if you take steps to protect yourself and your family.