EverSafe Scam Watch
Protecting Your Financial Health
Crooks Using Real ID in Real Fraud
Congress approved the Real ID program in 2005 to ensure the accuracy of documents that prove a person's identity. By May 2023, Americans will need a Real ID driver's license or identification card to board domestic flights, enter nuclear power plants or get into secure government facilities.
The goal is to promote public safety – not to create an opportunity for scammers. But officials around the country are now warning of a scheme in which criminals seek personal data by offering to help people get Real ID.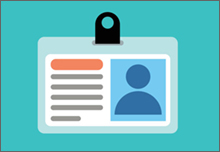 Fraudsters are sending fake texts and emails purporting to be from government officials who can help people obtain Real ID. Emails sent to residents of Illinois, New York and California have falsely claimed to be from the state Department of Motor Vehicles. The Wyoming State Department of Transportation issued an alert earlier this year warning: "A multistate phishing scam is targeting driver license holders" about whether they meet the standards of Real ID. [Phishing scammers try to lull victims by posing as trustworthy sources to gain personal information. They may try to lure them to fake websites, and get them to click on links that steal data from their computer.]
Be aware that no government official will contact you online and ask for confidential information. According to AARP, consumers can take the following steps to protect themselves from this scam:
To get Real ID, individuals must provide certain documents that verify age and identity, such as through an original birth certificate; proof of residency, such as through a vehicle registration card or bank account statement; and proof of a real Social Security number, such as through an original Social Security card or W-2 form.
For more information, go to https://www.dhs.gov/real-id.
Be Careful When You Sell a Car
As the saying goes, let the buyer beware. In today's world, the seller also has to beware. A current example is the red-hot market in used cars.
According to the Wall Street Journal, many used cars have soared in value, with demand far ahead of available vehicles. Sellers who wish to maximize their profits may try to unload their cars privately, through Craigslist and other online platforms, rather than trading them in to an auto dealer. And that has attracted scammers who are using various tricks to cheat used-car sellers.
If you are the seller, the following steps can help you stay safe in unloading that used car:
Confirm who you are dealing with. Real buyers will want to inspect the car carefully and not offer to buy it sight unseen. Let the buyer know that you will want to see their driver's license and insurance card. Ask if you can take photos of their documents.
Meet in a public place, not your home. This can be a busy shopping center with lots of people passing by so you are not alone. Ideally, bring a friend to the meeting.
Go with the buyer on the test drive. Most people are not going to race away with your car, but why take a chance? If you are alone with the buyer, let a friend or family member know where you are and what's going on.
Complete the sale at the buyer's bank. This makes it easy to verify that their checking account has enough cash to cover the check. Do not hand over the title to the vehicle until you are holding the money.
Avoid PayPal scams. In this fraud, a supposed buyer will offer to buy the car without meeting you and offer to send money to your PayPal address. You will receive a phony email that looks like it came from PayPal, and the buyer will ask you to ship the car. Don't be conned by an email. Make sure to verify that the money has really arrived in your PayPal account.  
Steer clear of phony escrow services. Honest escrow services can be useful in overseeing online transactions. But criminals may direct sellers to websites that are set up to steal your money. If you use an escrow service, make sure that it is legitimate.
Learn your state's rules. Requirements vary for completing the sale of a used car, including when a seller is released from liability for new accidents. Check with your state motor vehicle agency to make sure you know the rules.
The Robocall is NOT from Amazon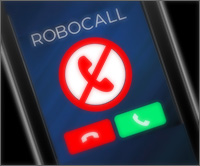 A tidal wave of scam phone calls claiming to be from Amazon has washed over the country in recent months. These robocalls warn of suspicious activity on a person's Amazon account and try to get consumers to reveal personal data that can be used in identity theft.
According to YouMail, a California-based company that provides telephone security, such calls were going out at the rate of 100-150 million a month, a torrid pace throughout the spring. The calls falsely claimed that consumers owed either $729 or $1,499. The calls then offered to connect them to a fake Amazon representative who was really a scammer.
"In the current climate, consumers simply can't trust that any calls claiming to be from Amazon are actually from Amazon," said Alex Quilici, CEO of YouMail.
Amazon advises anyone receiving such calls to report them to the company and also to the Federal Trade Commission.
Scammers Target College Students
As the autumn semester of college draws near, it's a good time to point out that many frauds are aimed at young adults who are new to the world of business and finance. According to Pennsylvania State Attorney General Josh Shapiro, here are some of the scams that college students need to watch out for:
Student Financial Service Scam: Criminals contact the student with an offer of financial aid, such as a grant or scholarship. Students are than asked to pay a fee with a gift card or wire – for a deal that does not exist.
Unpaid Tuition Scam: Crooks notify students that they owe money on tuition and must pay immediately or lose their enrollment. It's all a ruse.
Online Income Scam: Fraudsters offer jobs online but first ask for money. One technique is to send a check that is not valid and then ask the student to send back a portion of the check as a fee for getting the job.
Discount Textbook Scam: The swindler sets up a fake website that offers great deals on textbooks. The student pays, but the books never arrive.
Imaginary Rental Scam: Crooks masquerade as brokers offering rentals and then promise the student rental housing in exchange for a payment. The student turns over cash only to learn that the housing does not exist.
Scams like these can be avoided. Shapiro advises students and parents to personally confirm that supposedly unpaid college fees are for real. Typical financial forms do not require fees, he points out. Students must learn to be cautious about providing personal financial information – and never reveal it to strangers who contact them out of the blue.