EverSafe Scam Watch
Protecting Your Financial Health
Don't Fall for Social Security Scams
Elder fraud related to Social Security is on the rise.
Scammers are using various means to capture Social Security numbers to build fake identities. They contact victims through phone calls, emails and texts, pretending to represent the Social Security Administration (SSA). And they tell lies that pressure people into revealing personal data.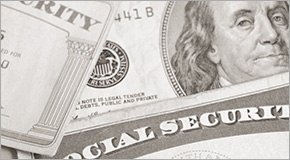 "We are concerned that fraudsters continue trying to trick people into providing personal information or money," said Kilolo Kijakazi, Acting Commissioner of Social Security. "I urge people to remain alert, hang up if a scammer calls, and ignore their attempts if you receive a suspicious email, text, or letter."
In one common technique, crooks who say they work for the SSA tell targets there is a problem with their Social Security account and threaten legal action unless they follow certain instructions.
Consumer Tip: Social Security employees do not make threats or ask about your financial accounts. If a person claims to do so on behalf of the agency, you are dealing with a scammer.
The SSA reported more than 700,000 complaints of Social Security telephone scams in 2020, with an average individual loss of $5,800. The agency is so concerned that it has posted online examples of requests and demands that its employees will never make. There may be occasions when a Social Security representative contacts you for a good reason. But according to SSA, a legitimate Social Security employee will never:
Require payment by cash, gift card, pre-paid debit card, internet currency, or wire transfer.
Ask for gift card numbers over the phone or demand you wire or mail cash.
Ask for personal or banking information so you can get a cost-of-living increase in your benefit.
Suspend your Social Security number if you do not take a particular action.
Demand immediate payment from you.
Threaten you in any way.
SSA advises the public to hang up on questionable callers and report incidents to its Office of the Inspector General. You can learn more about Social Security scams and see the latest alerts by clicking here.
Digital Payments Can Cost More Than You Think
Apps like Zelle and Venmo have gained popularity as speedy and convenient ways to send cash from bank accounts to friends and family. Unfortunately, they are also gaining popularity with scammers.
A crime dubbed "the Zelle scam" may begin when a criminal sends a text to your phone that looks like it came from your bank, and asking if you approved a Zelle transaction. The message may warn that you have been involved in a fraudulent transaction. If you answer the text, the scammer follows up with further texts or a phone call that also appears to come from your bank.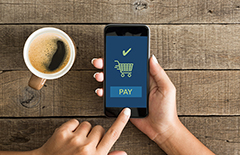 Typically, victims are told they can stop the fraudulent transaction by re-sending money to themselves and providing certain data.
When a consumer complies, the crook steals money from their bank account – and the payment apps enable fraudsters to obtain cash almost instantly. "A couple years ago, we were just starting to talk about it," John Buzzard, lead fraud analyst at Javelin Strategy & Research, told the New York Times. "Now, it's common and everywhere."
Be aware: You may not be able to get back money lost in this type of heist. While you should promptly report such a crime to your bank, financial institutions often draw a line between transactions you never authorized (which may be reimbursed) and those, such as payment scams, in which you "cooperated" or "facilitated," which they define as hitting a link.
The New York Times recently reported on such a case involving a longtime Wells Fargo customer. Wells Fargo maintained that the customer had voluntarily provided the information and chose not to compensate him.
In a recent email, Capital One Bank cautioned consumers that they may lose their money if they cooperate with payment scammers. "Neither Zelle nor Capital One offers a protection program for authorized payments – for example, if you buy an item with Zelle, but you don't receive it or it's not what you expected," the bank wrote in the email. "If this happens, you may not get your money back, so only use Zelle and third-party payment apps to pay those you know and trust."
Health Care Hacks are Skyrocketing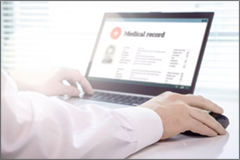 Digital hackers compromised personal health care information of nearly 50 million Americans last year as health care breaches continue to skyrocket, according to a Politico analysis of government data.
The number of individuals affected has increased more than three-fold since 2018, the analysis found. Such incidents were reported in every state last year, the researchers said. In about half the states, more than one in 10 residents was affected.
Personal health care information is attractive to criminals for several reasons. They can sell it on the Dark Web, and they can use it to file fake Medicare claims. "Unfortunately, the industry is pretty much easy pickings, and they're hitting it because they're getting paid," Mac McMillan, CEO of cybersecurity company CynergisTek, told Politico. "It's [not] gonna slow down until we either get more serious about stopping it, or blocking it, or being more effective at it."
Smishing: The Fraud Continues to Evolve
Scam Watch recently warned readers about the growing prevalence of "smishing" attacks – fraudulent texts that look like they come from a trustworthy source but are designed to capture your data. In a new development, scammers are sending messages that look like they came from your own smartphone.
Verizon wireless customers have received thousands of fake texts promising free gifts if they click on a link. But the link leads to spam or a junk website. In some cases, the link has led to a Russian state media network. A Verizon spokesman blamed "bad actors" for the messages but said the wireless carrier has no indication that Russia is behind the scam. Verizon said it is actively working to block the messages and has engaged law enforcement in the effort.