EverSafe Newsletter
SENIOR FINANCIAL PROTECTION NEWS
Providing thought-provoking articles, commentary and general information on issues related to aging and financial health.
Securities Regulators Meet in Chicago
AGING INVESTORS CITED AS MAJOR CHALLENGE
The North American Securities Administrators Association (NASAA) had their annual meeting at the end of September in Chicago. There was a common theme reiterated throughout the conference: if financial advisors are not focused on issues related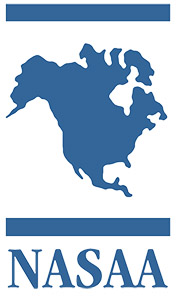 to older, vulnerable investors, they will likely be dealing with regulators. Federal and state regulators have published rules and a number of guidance pieces on how investment firms should have protocols in place on how to deal with challenges facing vulnerable clients. Moreover, when firms train their employees on the red flags of elder fraud and exploitation pursuant to the Senior Safe Act, they'll receive immunity if there are legal issues related to reporting. Despite the attention of regulators, however, a surprising number of investment firms across the country have their heads in the sand when it comes to taking steps to protect their older clients. This was "underscored by results of more than 1,200 examinations by state regulators, who are responsible for overseeing investment advisors with $100 million or less of assets under management. In addition to other deficiencies, these regulators found that nearly 59% of advisors didn't have policies or procedures in place for addressing the financial exploitation of seniors or vulnerable persons," according to a NASAA press release. In addition to offering clients comprehensive financial monitoring across accounts and institutions, EverSafe assists firms develop protocols that address issues related to aging clients. We also provide training for advisors, as prescribed in the Senior Safe Act. For more information, call 1-888-575-3837.
HOLIDAY SHOPPERS WARNED TO BE WARY ONLINE
The upcoming 2021 holiday season is expected to bring unique challenges due to supply shortage problems and an increased number of individuals shopping from home. According to the Better Business Bureau (BBB), scammers are expected to take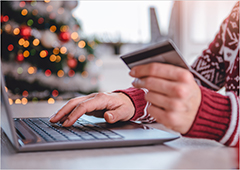 advantage of both of these issues. According to one new report, online purchase scams now account for more than a third of all fraud. As the holidays approach, reports of online shopping fraud have already increased dramatically for consumers over 60, according to government data. The figures more than doubled in 2020, and for the first half of 2021, they continued to be far higher than pre-pandemic levels, according to the latest report to Congress by the Federal Trade Commission (FTC). Consumers' concerns about shopping in stores are at least partly responsible for the increase in online scams. And with goods in limited supply, families need to be on the look-out for phony ads and charity scams online. Check out tips from the BBB on how to be safe online.
GOVERNMENT / LEGISLATIVE UPDATE
FEDERAL INITIATIVE TO COLLECT ELDER ABUSE DATA
There has been surprisingly little data collected about elder abuse in this country. The Administration for Community Living (ACL), which is part of the United States Department of Health and Human Services, oversees all of the state Adult Protective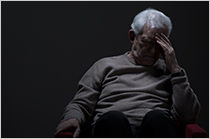 Services agencies throughout the US. Adult Protective Services (APS) are social services agencies overseen by state and local governments dedicated to assisting older people and adults with disabilities requiring help as a result of abuse, neglect, self-neglect, or financial exploitation. This month, ACL released "a report on the fifth year of data collected by the National Adult Maltreatment Reporting System (NAMRS)." NAMRS is currently the only comprehensive initiative in the US compiling data on the abuse of older adults. In this year's report, the APS TARC (Adult Protective Services Technical Assistance Resource Center) began evaluating the potential impact of COVID-19 on adult abuse as reported to state APS programs. According to ACS, "this analysis is preliminary and will be expanded next year once the 2021 data collection cycle is completed."  Earlier this year, Congress for the first time provided dedicated funding for APS in the Federal budget. Many believe that the collection of APS data "tipped the scale" for funding. Critically, it will now support the dedication and largely unrecognized work of APS workers – especially during the pandemic.
Is Congress Focused on Older Americans?
LEADING AGE STUDY SUGGESTS OTHERWISE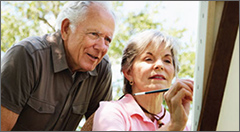 A recent piece in McKnights Senior Living highlighted research conducted by the non-profit, LeadingAge. The organization analyzed media reports and press releases over the past several months to identify the number of references to older Americans by Congress with respect to 'Build Back Better' economic initiatives. LeadingAge published their findings last week. They found:
Only 232 of 19,108 press releases from Congress – 1.21% – included older Americans in the context of Build Back Better plans.
Out of 265,279 tweets from members of Congress, only 139, or 0.05%, included older adults in the context of Build Back Better.
On the floor of the House and Senate, only 31 members of Congress out of 535, or 5.8%, have mentioned older Americans in the context of Build Back Better.
"When older Americans were treated as invisible during COVID, the effects were catastrophic," CEO Katie Smith Sloan stated in the organization's annual meeting. "We cannot let them be invisible again."
Dads on Duty
'FEEL GOOD' STORIES ARE OUT THERE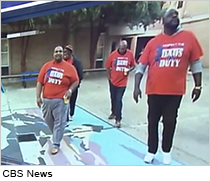 As noted in Steve Hartman's CBS piece, 'feel good' stories are hard to come by these days. "Dads on Duty" is an exception.
Apparently, a Louisiana high school went through weeks of violent events. 23 students were arrested in three days. The solution? "A group of dads decided to show up not just for their kids – but for the whole student body – to help maintain a positive environment." Watch the inspirational story here.