EverSafe Newsletter
SENIOR FINANCIAL PROTECTION NEWS
Providing thought-provoking articles, commentary and general information on issues related to aging and financial health.
CyberSecurity Awareness Month
GUIDE FOR CAREGIVERS CITES EVERSAFE
October is recognized as CyberSecurity Awareness month in the U.S. Cybercrime has escalated, and older victims are often targeted by scammers. Senior citizens lost $650 million as victims of online crime in 2018—even before the pandemic. And the Aspen Institute reports that the U.S. has seen a 400% increase in internet crime toward this age group in the past five years. The fact that older people are now continuing to 'shelter in place' leaves them more isolated and vulnerable to scammers, according to the FBI. And with older Americans holding 83% of U.S. assets, according to an AARP study, as the notorious bank robber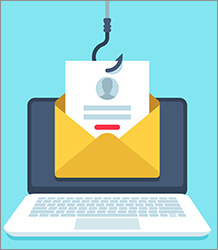 Willie Sutton once said: crooks follow the money. Recent research from Pew determined that 42% of seniors now own a smart phone and close to 70% surf the internet. And as older family members are targeted, their adult kids suffer, both emotionally and financially. An Allianz Life Insurance study found that caregivers lose an average of $36,000 when older loved ones are victimized. Earlier this month, Morgan Stanley published a guide for caregivers, which outlined steps that seniors and their families can take steps to protect themselves. These tips include: talking with family members about current scams, like phishing and vishing (phishing via phone call), social media dangers (e.g. romance fraud and phony sales of personal protective equipment), and practicing good password and account security hygiene—including multi-factor authentication. The piece also stressed the importance of monitoring family members' finances with services like EverSafe, which uses technology to fight cyber scammers—alerting designated contacts at the first sign of suspicious activity.
Are America's Seniors Ready for Retirement?
'LONGEVITY PROJECT' EXPLORES PREPAREDNESS
The Longevity Project of Stanford Center on Longevity published a new report this month, entitled "Planning for the 30+ Year Retirement." The research was based on interviews of over 2,200 adults, as well as numerous interviews of financial planners. According to the report, most Americans now expect to live longer than their parents (by 4:1), and 65% of them expect that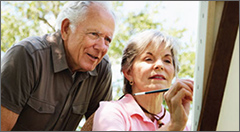 greater longevity to be "either very positive or somewhat positive for their families and themselves." That being said, "only 22% say they might need to work longer to fund a longer retirement, and 33% say they might need to save more." Another recent study conducted by the Federal Reserve determined that an unexpected expense of just $400 would force "more than one-third of American adults into a difficult financial situation." These reports suggest that many Americans simply do not know whether they have saved enough to support themselves in their later years—especially as seniors are living longer. Unexpected challenges can complicate retirement planning even more, as "…seniors often face rising health-care costs, and simply living longer increases the likelihood that a person will have his finances tested at some point by a major event such as a pandemic, deep recession, or natural disaster." The Project outlines a few steps that can be useful in preparing for the future. They include: making a financial plan; talking about this plan with others—like an advisor or trusted family member; maximizing your employer's contribution (i.e. 401K matching contributions); keeping retirement savings after a job change (i.e. instead of 'cashing out'—roll over the funds); be prepared for setbacks, such as a natural disaster, pandemic, or fraud event; working longer and delaying Social Security payments; and considering a decumulation plan so that assets are preserved wisely over time.
DOJ ISSUES A REPORT ON ELDER FRAUD INITIATIVES
On October 19, the Department of Justice (DOJ) issued an annual report to Congress on their "Activities to Combat Elder Fraud and Abuse," which covered accomplishments during the preceding year. The report cited a number of successes—despite barriers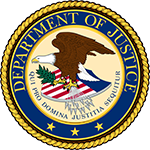 caused by COVID-19, which slowed investigations and the litigation of cases involving arrests. The DOJ referenced multiple scams, including "government imposter scams, computer tech scams, romance scams, investment scams and lottery scams" robocalls to seniors, and others. Perhaps most noteworthy in this report, is the mention of the department's Elder Fraud sweep, which was "the largest coordinated sweep of elder fraud cases in history, with over 400 defendants charged for causing more than $1 billion in loses." A National Elder Fraud Hotline was also created by the Office for Victims of Crime—staffed by social workers who can provide support to older victims of financial abuse, as well as helpful resources and referrals to appropriate organizations. The hotline number is: 1-833-FRAUD-11 (1-833-372-8311).
PHONY TEXTING SCHEMES HAVE SKYROCKETED
Scams involving fake texts have escalated—especially as the pandemic wears on. Scam texting can take several forms. The text may look like a delivery "confirmation" from UPS or USPS, or even from companies like Netflix or Amazon. How it works: the text may appear to be an Amazon delivery notification or an "urgent update" about the delivery of a package. It will then ask that personal information be "confirmed" in order to get the package. The fraudster often has one piece of the victim's information—from a phone book or social media account. Naturally, clicking the link in the text will be a pipeline to scammers. According to fraud prevention experts, many of these  scammers share the same area codes, which may make them easier to spot. "If you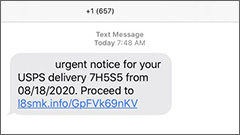 get an out-of-the-blue text from 917, 765, 646, 470, 347 or 332 area codes," you should view the text with suspicion, according to Komando.com.
There are steps you can take if you receive one of these text messages. Obviously, if the suspicious text asks for a payment, delete it immediately. If you entered your credit card number, call your credit card company and consider asking them to freeze or cancel that card and send you a new one. You should also change the password you use for online banking for that card immediately, and if you haven't yet set up two-factor authentication for the card at issue and for your phone service—it's a good idea to put it in place with your provider. If you keep receiving spam text messages, contact your cell provider. For most major carriers—including AT&T, T-Mobile, and Verizon, you can try copying the offending message, and texting it to 7726 (SPAM). According to the FTC, you may receive a reply from the carrier which might include a request to send the phone number that the spam message originated from—so the FTC can follow-up. You can also report persistent scamming to ftc.gov/complaint.
Inspiration from the UK
104-YEAR-OLD RUTH SAUNDERS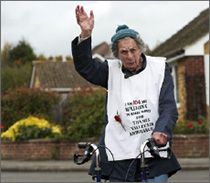 104-year-old Ruth Saunders is very competitive, according to her granddaughter. In her quest to give a 100-year-old man she read about—a run for his money, she set out to walk a marathon for a local air ambulance charity. Ms. Saunders originally set out to walk 104 laps of her block (to match her age, of course), which is a distance of about 21 miles. She then decided to extend her goal to a full marathon. Ruth's granddaughter said that her grandmother complained of being "bored" during the lockdown and that breaking another centenarian's record was motivational!