EverSafe Newsletter
SENIOR FINANCIAL PROTECTION NEWS
Providing thought-provoking articles, commentary and general information on issues related to aging and financial health.
March is Disability Awareness Month
A LOOK AT GUARDIANSHIP AND CONSERVATORSHIP
March is known as Women's History month, but what many may not know is that it's also recognized as Disability Awareness month. The United States officially proclaimed this designation on February 26, 1987. At EverSafe, we get a number of questions about guardianship and conservatorship with respect to planning for older loved ones or clients who are facing challenges due to a disability. In many states, a guardian or conservator will enable a designated individual a degree of control over the personal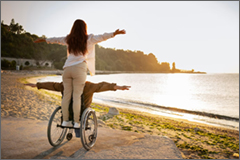 activities and/or property of an incapacitated adult. It is the protected person's state that governs which term is used, as well as their specific authorities under the law. An application or petition is usually filed with a state court to obtain the official authority associated with that guardianship or conservatorship. The actual steps of this process differ depending on state statute, and thus it's critical to research what information is required to file the application in a particular jurisdiction. Guardianship and/or conservatorship is a subject that family members may want to discuss in estate planning sessions with their advisor or attorney. Many courts follow the 'least restrictive alternative' principle when assessing the need for a guardian, being mindful that the older adult should have the minimum number of restrictions – as long as critical needs are addressed. At EverSafe, we support enrollments of guardians and conservators, as well as guardianship / conservatorship judges, who wish to have an 'extra set of eyes' monitoring financial accounts and real estate of the protected person.
Trying to Keep Lean as You Age?
SUGAR SUBSTITUTE FOUND TO BE A RISK
Research published earlier this month found a correlation between the popular, zero-calorie sugar substitute called erythritol with an increased risk of cardiovascular events – including heart attack and stroke. Erythritol is found in many low-calorie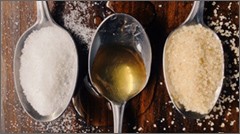 drinks and food products that contain stevia, another alternative no-calorie alternative to sugar. Unfortunately for dieters, the "degree of risk was not modest," according to the lead study author Dr. Stanley Hazen, director of the Center for Cardiovascular Diagnostics and Prevention at the Cleveland Clinic Lerner Research Institute. Those with pre-existing conditions, such as heart disease and diabetes, were "twice as likely to experience a heart attack or stroke if they had the highest levels of erythritol in their blood." Moreover, Dr. Hazen noted that "even healthy people given a single serving had elevated blood vessels associated with clotting risks for several days."
GOVERNMENT / LEGISLATIVE UPDATE
HOME AND COMMUNITY BASED SERVICES ACCESS ACT
On March 9th, the Senate Special Committee on Aging held a hearing entitled "Uplifting Families, Workers, and Older Adults: Supporting Communities of Care." This hearing focused on the economic benefit of investing in Medicaid home and community-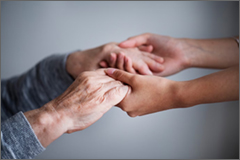 based services and improving the current shortage of home care workers and caregivers in the US. In testifying before the committee about challenges in the home care industry, one witness noted that caregivers providing these kind of life-sustaining services often live in poverty, and that "direct care workers earn a median wage of roughly $14 per hour." Committee on Aging Chair Bob Casey (D-PA) used the hearing as an opportunity to propose the HCBS Access Act, which includes an expansion of Medicaid HCBS to ensure that older adults receive needed services in the setting of their choice – across the care continuum. The goals of this bill include eliminating waiting lists for older adults and people with disabilities who need these services, ensuring all people receive the services they need to live in their communities, supporting family caregivers and improving the capacity and quality of the direct care workforce. You can view the Committee on Aging hearing here and read more about the HCBS Access Act here.
MILLIONS LOST TO MAIL FRAUD SCAMS
A chronic scammer from New Jersey pleaded guilty to operating a mail fraud scheme targeting older adults earlier this month. Ryan Young stole $1.6 million from senior victims while awaiting sentencing in a similar international case that cost elderly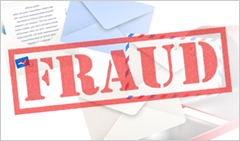 victims $50 million. Mail fraud schemes can take different forms. This defendant mailed out different versions of a letter, notifying recipients that they were entitled to large unclaimed funds, a portion of a multi-million-dollar legal settlement, or a valuable prize – in exchange for payment of a small fee of $30 to $40. The letters in his mass solicitation stated that "they were sent by an organization tasked with providing notice and facilitating delivery of the funds or prize." Instead of receiving the promised 'winnings,' victims were sent booklets that contained publicly available information regarding government unclaimed property in various states, material providing public information regarding class action settlements, or a flyer regarding online coupons. Young was somehow able to obtain more than $1.6 million from the scheme.
Dance Group of Mature Performers
"OLDER & RECKLESS" EMBRACES OLDER ARTISTS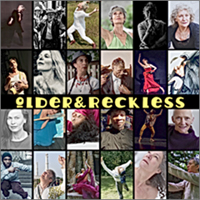 Older & Reckless is "an intimate performance series featuring works from OLDER artists who grow more RECKLESS as time goes by." The Canadian troop provides an opportunity for seasoned dance artists to perform works from some of the country's most celebrated choreographers. One of the dancer-choreographers from Older & Reckless described its mission this way: "Of course, audiences want to see young people dance. But we elders need to pass on our knowledge. There is still something beautiful in seeing a mature artist move in space…I'm thinking more emotionally. I believe there's more depth in the way I dance today." You can watch one of the group's 20th anniversary pieces here.