EverSafe Newsletter
SENIOR FINANCIAL PROTECTION NEWS
Providing thought-provoking articles, commentary and general information on issues related to aging and financial health.
Tony Bennett Has Alzheimer's Disease
FAMILY OF BELOVED SINGER REVEALS DIAGNOSIS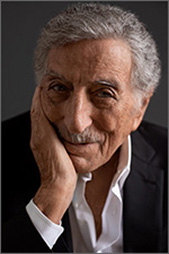 The wife of world-renown Tony Bennett announced earlier this month that the singer suffers from Alzheimer's disease. Bennett was diagnosed in 2016, according to an interview published in a recent issue of AARP Magazine. He is still able to recognize family members and rehearse vocals, but the dementia is progressing significantly, according to his wife. Gayartri Devi, the neurologist who first diagnosed Bennett, noted that Alzheimer's varies greatly from patient to patient. Dr. Devi offered that Bennett "…has some cognitive issues, but multiple other areas of his brain are still resilient and functioning well. He is doing so many things, at 94, that many people without dementia cannot do. He really is the symbol of hope for someone with a cognitive disorder." To that point, two years after his Alzheimer's diagnosis in 2016, the much loved singer recorded a second album of duets with Lady Gaga. We wish Bennet and his family the best of luck in the coming days.
LEGISLATIVE / GOVERNMENT UPDATE
CONGRESS APPROVES FUNDING FOR ADULT PROTECTIVE SERVICES
Adult Protective Services (APS) is a social services program provided by state governments across the country. It serves older or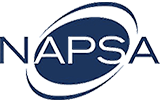 vulnerable adults by investigating cases of suspected abuse, neglect, or exploitation and providing necessary services. APS offices are now awaiting their first-ever federal funding. Throughout the pandemic, state and local APS investigators and caseworkers, designated as essential workers by the U.S. Department of Homeland Security, have worked tirelessly to help isolated and at-risk seniors. Congress has now recognized the importance of APS workers in protecting older and disabled adults by including "not less than $50 million" for states' APS programs. These sorely needed funds are part of COVID recovery and elder justice legislation for the current fiscal year.
STUDY: IDENTITY THEFT COST AMERICANS $56 BILLION IN 2020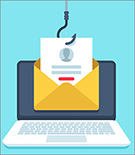 A study released in March by Javelin Strategy & Research found that identity fraud cost Americans a total of about "$56 billion last year, with about 49 million consumers falling victim." The research suggests that nearly a quarter of the cases were due to "traditional scams" in which fraudsters stole PII (personally identifiable information) through events involving data breaches. Alarmingly, the majority of the identity theft cases involved scammers communicating directly with consumers – through phishing schemes or robocalls. Victims targeted in this manner lost $1,100, on average. Scammers took advantage of the pandemic by focusing on digital payment methods used by consumers shopping online, according to the study.
Hate Crime Victim Sets Example
SENIOR DONATES NEARLY $1M TO COMBACT RACISM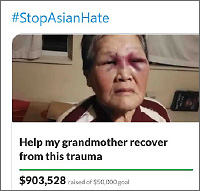 A 76-year-old Asian woman who was injured in an unprovoked assault on a San Francisco street has found an impressive way to fight back. Xiao Zhen Xie has decided to donate $900,000 raised on a GoFundMe page to "combat racism." The victim was punched so badly that both of her eyes were swollen shut. She was attacked the same morning that six women of Asian descent were murdered in a shooting rampage in the Atlanta area. Xie, who is originally from China, had been waiting to cross the street when she was suddenly hit in the face by a 39 year old male, according to San Francisco Police. This occurred minutes after the man assaulted an 83-year-old Asian man, according to a piece in NPR. Witnesses say Xie responded by picking up a piece of wood she found on the street and hitting the assailant with it, yelling, "You bum, why did you hit me?" in Chinese, according to USA Today. The GoFundMe page had originally been established to cover the victim's medical expenses. In announcing the contribution, Xie stated "We must not [submit] to racism and we must fight to the death if necessary."