EverSafe Newsletter
SENIOR FINANCIAL PROTECTION NEWS
Providing thought-provoking articles, commentary and general information on issues related to aging and financial health.
COVID-19 in the US
LIFE HAS CHANGED FOR SENIORS & THEIR FAMILIES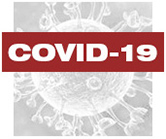 Since our February newsletter, COVID-19, also known as the Coronavirus, has changed life as we knew it across America—and the world. As we have learned, this cruel disease affects older people in ways that make them especially vulnerable to severe illness. Research is showing that adults age 60 and older, especially those with pre-existing medical conditions, such as heart disease, lung disease, diabetes or cancer, are more likely to have critical, and even deadlier, infection than other age groups.
The following are tips from Johns Hopkins and other experts on how caregivers can help keep care for older adults. They include:
Wearing sanitary gloves and/or washing hands frequently with soap and water for at least 20 seconds before and after providing care, preparing food, using the bathroom, or touching surfaces in the home.
Keeping hands away from your face.
Cleaning frequently touched objects in the home often, including mobility and medical equipment used by your loved one or client, such as walkers, canes, and handrails.
Practicing social distance whenever possible.
Postponing all unnecessary doctor's visits. If an older adult is not feeling ill, consider helping them postpone all elective procedures, annual checkups and other non-essential medical visits.
Consider using telemedicine appointments which enable doctors, nurses, and patients the opportunity to communicate without meeting face-to-face.
If a senior hasn't selected someone in the family to be their Emergency Contact, now is the time. Consider discussing a plan, in case parents have a problem that requires immediate attention.
Put a plan in place so that a Trusted Advocate (e.g. the Emergency Contact, or a different person) can keep an eye on the finances of older family members—through the use of technology. Virus-related scams are now rampant, and trips to the bank during the coming months are not a safe option.
EVERSAFE COVID-19 Hotline:  888-728-8850
In response to concerns involving Corona-related scams, we are opening a free hotline for anyone with a question about potential suspicious activity. This line is open to members and non-members alike.
To help older adults feel less isolated during the pandemic:
Consider having groceries delivered to older loved ones. Lists for deliveries can be weeks long in certain areas, and planning in advance is key.
Demonstrate how to video chat with friends and family using smartphones, laptops, or tablets.
Use apps on these devices that provide captions for adults with hearing challenges, if necessary.
Encourage friends and family outside of the household to call, write notes, or send cards to lift your loved one's spirits.
BE AWARE OF CORONAVIRUS FRAUD SCHEMES
Scammers across the US are ramping up activity during the COVID-19 pandemic and targeting vulnerable people—specifically seniors. According to the Secret Service, there are victims who "…have received an email purporting to be from a medical/health organization that included attachments supposedly containing pertinent information regarding the Coronavirus." This led to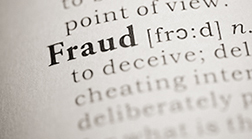 unsuspecting victims clicking and opening the attachment, which resulted in malware infecting their computers. Coronavirus-related domains have been found to be 50% more likely to be malicious than others. According to the Maryland US Attorney, one such scheme involved emails with warnings claiming to be from a local hospital that offered a coronavirus vaccine for a fee. In Missouri, the Area Agency on Aging reported scams that included the sale of fake medical masks and phony cures, as well as individuals who falsely represented that they were CDC employees needing contributions, and then phishing for personal information during the "donation" process.
US SECRET SERVICE ISSUES CORONAVIRUS-RELATED ALERT
The US Secret Service has focused on COVID-19 and the myriad types of scams related to the virus that are now targeting older adults and other at-risk individuals. Recognizing that these criminals prey on people's fears which may cause them to let down their guard as they search for answers, the Department has published an informative and comprehensive press release with information about COVID-related phishing scams and steps individuals can take to prevent victimization.
BEWARE OF TAX SCAMS—EVEN WITH THE NEW DEADLINE
Due to the COVID-19 crisis, the extended tax deadline for 2019 IRS returns is now July 15th. But that doesn't mean that scammers aren't hard at work now— finding ways to defraud  older victims. Fraudsters will likely rely on consumers' fear and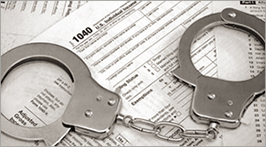 stress to coerce individuals and employees into making phony tax payments or releasing sensitive information. According to Security Intelligence, professional scammers see tax season as a chance for massive windfalls using stolen personally identifiable information (PII). In 2018, the IRS reported that 649,000 returns were confirmed as identity fraud. These fake returns were attempting to collect $3.1 billion in tax return funds, according to their research. Fraudsters often e-file fake returns as early as possible to make sure refunds are processed. This year, with the extension, they will have extra time. Victims will likely discover the phony filing in July when they e-file a return and discover their taxes were rejected due to a duplicate Social Security number. File as early as possible!
Be Inspired While Sheltering in Place
ROTTERDAM PHILHARMONIC PERFORMS BEETHOVEN FROM THEIR HOMES
Theaters and concert halls are temporarily closed around the world, as families are sheltering in place—seeking togetherness while living apart. A video of musicians from the Rotterdam Philharmonic Orchestra has gone viral after performing Beethoven's Ninth Symphony 'Ode to Joy' from their homes, even as the pandemic continues ravaging the globe. These amazing musicians played and recorded their parts individually from home and then mixed the audio tracks together. The video of the Rotterdam Philharmonic Orchestra has been viewed over 2.2 million times on Twitter, with thousands of retweets. We hope you'll appreciate this video as a bit of inspiration during challenging times.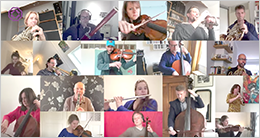 Stay safe and shelter in place! We're always just a phone call away—24/7.
And remember—this, too, shall pass.
The EverSafe Team