EverSafe Newsletter
SENIOR FINANCIAL PROTECTION NEWS
Providing thought-provoking articles, commentary and general information on issues related to aging and financial health.
CFPB Studies Reports of Elder Fraud from Financial Institutions
LEGISLATIVE / GOVERNMENT UPDATE
The Consumer Financial Protection Bureau (CFPB) has released groundbreaking research based on analyzing trends and patterns of Suspicious Activity Reports (known as SARs) that cite 'elder financial exploitation' filed by financial institutions.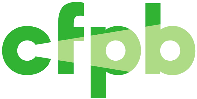 Banks and other financial institutions have quadrupled their reports of suspected cases of elder fraud to a Treasury Department database, but they are not always notifying local law enforcement about these potential crimes, the CFPB says in their report. Interestingly, the affected account holders are not notified about the filing of SARs, which are confidential under federal law. This study underscores the alarming increase in the number of elder financial abuse cases, as well as the importance of technology in identifying them as soon as possible.
Managing Money in Retirement
SMARTPHONES, SENIORS & FINTECH—THE NEW NORMAL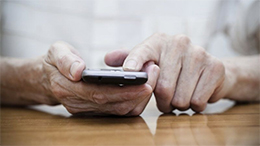 With the aging of the baby boomers, and more Americans starting families later in life, many adults who are 50 and older may find managing their financial lives to be a challenge. This is particularly true for the low to middle income population (LMI), who are trying to make ends meet, from paycheck to paycheck. A March piece in Nextbillion.net highlights how innovative solutions, and fintech—in particular—can improve the lives of seniors. As stated by Karen Andres, from the Center for Financial Services Innovation (CFSI), "While there's a long-standing belief that older Americans are less willing or unable to embrace technology, research shows that's a fallacy." Surprisingly, a whopping 99 percent of people over 50 own a tablet, laptop or desktop device, and 76 percent own a smartphone, according to a 2017 report from AARP. "These numbers are only expected to increase in the coming years, opening up a population of 50 million people in the LMI 50+ cohort alone to prospective fintech innovations," according to Andres. The piece then describes three examples of fintech solutions that serve to help seniors manage and protect their money. They include EverSafe, a financial monitoring platform that alerts seniors and designated others with respect to suspicious activity, Earn, a gamified savings tool and Blueprint Income, a solution that enables customers to make monthly contributions that become an insurer-guaranteed annuity.
Older Investors Defrauded by Financial Services Professionals
ADVISOR-FRAUD CASES IN THE NEWS
Lovadore Bode, a 92-year-old blind and hearing-impaired widow, lost $250K to her financial advisor—over a four-year period. Her advisor also admitted to bilking two dozen other victims out of a total of more than $2.3 million dollars. The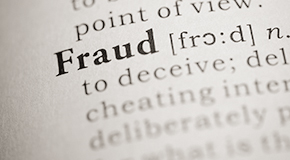 advisor who stole Mrs. Bode's life savings called his company "Safe Financial Strategies" and picked up many of his clients at his church. By creating phony receipts in a Ponzi-type scheme, he used his clients' money to cover personal expenses.
In a similar case, William Neil Gallagher was charged by the SEC with fraudulently raising nearly $20 million from about 60 seniors. "Doc" Gallagher, who is also a PhD and radio host, was arrested and faces first-degree state felony charges of securities fraud and money laundering in Dallas Texas. Gallagher the author of "Jesus Christ, Money Master Leader Guide: Four Eternal Truths That Deliver Personal Power and Profit" promised investors he would buy income-generating assets, but instead diverted the funds to himself.
Tips from a Leading Financial Firm on Preventing Elder Fraud
FAMILY MEMBERS NEED TO WORK AS A TEAM
In a recent Fidelity Investments' newsletter, the story of an 86-year-old retired aerospace engineer was chronicled. The widower's son discovered that his father, who was having some trouble managing his finances, had paid $56K in subscription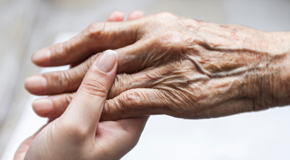 fees for 94 financial and investment newsletters from one firm and its sister companies. As in many cases, there was no outright theft. But this example certainly resonates for many adult children who are struggling to manage their own family finances—while trying to keep an eye on older parents and, in some cases, their adult children as well. David Conti, the author of the piece, offered several tips to those who are concerned about protecting their loved ones' financial health. They include: having a family conversation, creating a family financial management plan, learning about key legal documents (will, POA, healthcare proxy), monitoring family finances and credit reports—and making sure you're alerted to changes, keeping up to date about current scams, and making sure that older relatives aren't isolated.
Good and Bad News in the Fight Against Alzheimer's Disease 
NEW TECH MAY HELP DIAGNOSIS BUT A PROMISING DRUG FAILS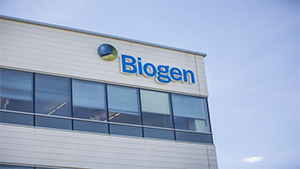 A Duke University study of a sensitive new scanning technology showed differences in the retinal blood vessels of patients with Alzheimer's disease. These differences appear to be in proportion to the severity of the progression of the disease, according to scientists. The hope is that this tool will someday be used to help diagnose Alzheimer's in those individuals who show no symptoms yet. "If scientists could find people who have brain changes, but no obvious symptoms yet, there could be an opportunity to intervene," according to a professor of ophthalmology familiar with the report.
In disappointing news, pharmaceutical company Bioegen announced this month that it is stopping three clinical trials of a drug called aducanumab, which was thought to target and slow the buildup of beta-amyloid in the brain—a protein which scientists believe contributes to the development of Alzheimer's disease. Aducanumab was a most promising candidate. Dr. Richard Isaacson, from Weill Cornell Medical Center in New York said "This was the closest to the finish line and early results showed not only could we improve cognitive function but also get rid of amyloid in the brain…This was the most hopeful thing we had…"
BE ON THE LOOK-OUT FOR TAX FRAUD & PHONY CALLS ABOUT MEDICARE
It's April, and taxes are due. But tax time also means that fraudsters are hard at work, looking for new ways to scam vulnerable citizens. A disturbing trend is on the rise—and it's endangering the financial security of law-abiding taxpayers: identity thieves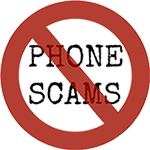 who steal an individual's personal information and then use it to file phony tax returns. With more than half of Americans' personal identifying information now exposed as a result of major breaches, including the one at Equifax, this scheme has become more prevalent. Criminals file the fraudulent returns early—hoping that they beat the legitimate taxpayer, and that IRS processing weaknesses will prevent them from being identified before they receive a refund.
In a new scheme, seniors are getting phony calls from Medicare representatives. The AARP and the FTC have created a video that warns older adults about these calls, where scammers ask for "confirmation" of personal information related to Medicare. The purpose of the video is to help seniors recognize the fraudulent techniques used during these calls. Learn more about the campaign here.