EverSafe Newsletter
SENIOR FINANCIAL PROTECTION NEWS
Providing thought-provoking articles, commentary and general information on issues related to aging and financial health.
COVID-19 Fraud
IRS PUBLISHES LIST OF "DIRTY DOZEN" SCAMS
In mid-July, the Internal Revenue Service announced its yearly "Dirty Dozen" list of tax scams. Not surprisingly, most of the schemes this year center on fraudulent coronavirus tax relief—including economic impact assistance. As we have pointed out in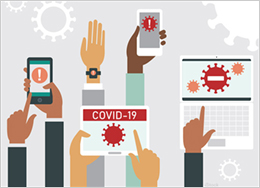 previous newsletters, thieves tend to take advantage of natural disasters and times of crisis to prey upon unwitting consumers. Older adults are particularly at-risk, as they continue to shelter in place due to their vulnerability to the virus. The IRS list can be accessed here, and consumers should educate themselves and loved ones about these scams. Spoiler alert: the "Dirty Dozen" includes "Senior Fraud" as a discrete category. Also included on the list are phishing, fake charities, impersonator phone calls, social media scams, economic impact payments, scams targeting non-English speakers, unscrupulous return preparers, misleading tax debt resolution mills, fake refunds with repayments, payroll and HR scams, and ransomware. In addition to familiarizing yourself with these common scams, monitoring financial accounts as well as credit is critical.
Sheltering During Coronavirus
ISOLATION MAY NOT BE GOOD FOR OUR HEALTH
Fraud is not the only danger affecting older adults as they attempt to live through the pandemic. An interesting piece in the Wall Street Journal calls attention to the negative effects that isolation can have on seniors' physical health, noting that society has not figured out how to keep our elders safe. "For more than 100 days in some places, residents in nursing homes and retirement communities…have been separated from spouses, children, grandchildren and friends of many decades. Residents have been kept apart, eating meals in solitary." And while the country appears to be Worried woman with head in handshyper-focused on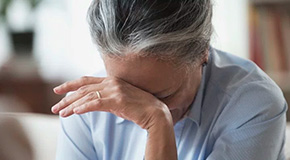 the health benefits of having kids return to school, very little research has been published about the connection between the social isolation of older people and their health and longevity. The piece referenced testimony from a June hearing held by the Senate Special Committee on Aging entitled "Combatting Social Isolation and Loneliness During COVID-19 Pandemic." Dr. Carla Perissinotto, from UCLA, testified about health effects of isolation in later life. She noted that both isolation and loneliness have an increased risk of all-cause premature mortality, a 50% increased risk of developing dementias (including Alzheimer's disease), and "when people with heart failure experience loneliness, they have an almost four-fold increased risk of death and a 68% increased risk of hospitalization." Dr. Peter Reed, from the Sanford Center on Aging at University of Nevada, also testified about an initiative called "NEST Collaborative." The "Nevada Ensures Support Together" program uses volunteers to provide social support to seniors, which includes calling them twice a week to monitor their needs and enjoy "friendly conversation." The group also provides tech support to older Nevada residents for help with online social gatherings or connecting with loved ones across the country. As Reed testified, "The check-in calls and peer groups help fulfill one of the most basic needs in an elder's life: the need to be known by, and meaningfully connected to, other people. Clients of NEST have stated that they are grateful for the services, because without someone calling to check on them, no one may know if they are even still alive." The WSJ piece and Senate hearing confirm the importance of social contact for seniors who continue to shelter in place.
EDITH'S BILL: SENIOR VICTIMS OF FRAUD COMPENSATION ACT
A bipartisan bill to reimburse seniors who have been victims of financial exploitation was introduced by Senator Tammy Baldwin of Wisconsin. The Edith Shorougian Senior Victims of Fraud Compensation Act, known as "Edith's Bill" supports states that pay back older victims of fraud through the Crime Victims Fund established by the Department of Justice. The legislation is cosponsored by Senators Bill Cassidy and Richard Blumenthal. Edith Shorougian is an older woman who was scammed out of $80,000 by a longtime financial planner. Elder fraud involving financial advisors has become more prevalent. Investment News surveyed 591 financial advisers about elder fraud in 2017, and found that 62% said they have seen or suspected financial abuse of an older client at least once. Approximately 39% of them said the abuser was another financial professional.
POWER OF ATTORNEY CAN BE LICENSE TO STEAL
A Chicago woman was recently arrested for using a power of attorney to steal from an older woman who was unable to care for herself. Patti Green was charged earlier this month with felony theft by unlawful taking, identity theft, and related charges.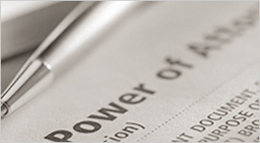 Investigators discovered that Green had stolen nearly $300K over the course of several years. A power of attorney ("POA") is a useful estate planning device, but it is often a vehicle for theft in cases of elder fraud. Many individuals who execute a financial POA don't realize that although the agent has a legal duty to act as a fiduciary—in the best interest of the principal—he or she is given access to their funds. This is also a risk when an older individual decides to add an adult child to their account—making it joint. Individuals who are considering executing a POA, or adding a loved one to an account, might first want to consider a read-only service that supports the designation of a 'helper,' without giving them access to their money.
Inspirational Centenarians
TWO OLDER ROLE MODELS CHANGING THE WORLD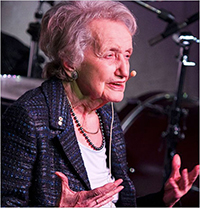 July has many of us feeling hot and exhausted—as we mark month six of the pandemic. Consider the accomplishments of two amazing centenarians who are still going strong—despite the challenging times. Brenda Milner, 102, is a Canadian neuroscientist credited to be one of the founders of cognitive neuroscience. She discovered "where memory formation occurs in the brain." And according to a piece in AMightyGirl.com (a terrific collection of books and media for girls),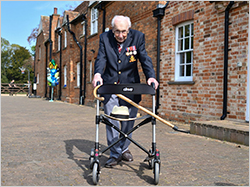 Milner says that people often assume that her employment status is emerita because of her advanced age. Her response? "Well, not at all…I'm still nosy, you know, curious." Another inspiring senior is World War II veteran Captain Tom Moore who, in the weeks leading up to his 100th birthday, raised more than $40 million for health care workers in the UK by walking laps in his garden. He was knighted by the Queen for his heroism during the Coronavirus earlier this month. Hopefully, you'll find the energy and accomplishments of these seniors to be as rousing as we do!