EverSafe Newsletter
SENIOR FINANCIAL PROTECTION NEWS
Providing thought-provoking articles, commentary and general information on issues related to aging and financial health.

EVERSAFE SELECTED FROM 300 APPLICANTS
EverSafe continues to receive accolades and acknowledgements in the media regarding their selection as a fintech innovator for the Financial Solutions Lab (FinLab) at the Center for Financial Services Innovation (CFSI) with founding lab partner JPMorgan Chase & Co. An article in The DC Inno Beat showcased EverSafe as one of the eight startups selected for the program. American Banker shared the exciting news, as did the Baltimore Business Journal and the EconoTimes, Finextra, and Banking Technology.
Federal Communications Commission Considered Updating Regulations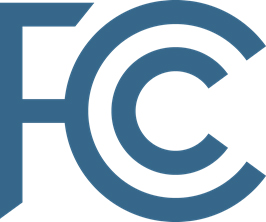 Last month, Financial Advisor IQ ran an article discussing a regulation adjustment being considered by the FCC. If approved, the change proposed by marketing company All About the Message, LLC, would permit companies to leave messages in a consumer's voicemail inbox without ringing the recipient's phone. EverSafe's Liz Loewy is quoted in the piece expressing concern about the change saying, "…the telephone can be a dangerous weapon—especially with vulnerable seniors." She suggests that professionals help their older clients who may be vulnerable by having them placed on do-not call lists and considering auto-call blockers like Nomorobo.

EverSafe was pleased to support Mary Furlong and Associates in their production of the 14th Annual Silicon Valley Boomer Venture Summit and Business Plan Competition on July 20th at the Claremont Club & Spa. The event attracts leaders in the fields of aging and health and brings together forward-thinking entrepreneurs and venture capitalists to share information about innovative products for the global longevity marketplace. CNBC covered this successful event in a recent article.
Protection Against Financial Fraudsters
PRIORITIZING SECURITY IN RETIREMENT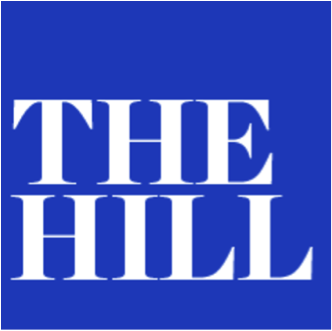 A recent piece published by The Hill explains the importance of protecting one's nest egg from exploiters and references an important study by the North American Securities Administrators Association (NASAA). The article underscores the magnitude of the elder fraud epidemic and the importance of addressing the role that advisers can play in detecting exploitation.
Debit Card Dangers
MONITOR FOR UNAUTHORIZED TRANSATIONS
The convenience of using a debit card, compared to using cash or checks, means that many consumers are using their card at multiple locations a day to withdraw funds or make purchases. According to FICO, there has been a significant increase in the percentage of debit cards that have been compromised. Between 2015 and 2016 there was a 25% rise in the number of businesses reporting debit card compromises. A Washington Post article highlights the potential dangers of using a debit card too frequently and offers several ways to protect your assets from criminals:
Use ATMs that are connected to the debit card's financial institution
Avoid ATMs that look strange or have pieces that can be removed—crooks can place "skimming" machines on ATMs that will steal your card information
Finally, it's crucial that consumers diligently monitor debit cards, credit cards and financial accounts. EverSafe's comprehensive monitoring platform goes beyond the typical fraud alerts issued by banks. The service tracks customers' and their loved ones' accounts for erratic activity—and permits them to designate a trusted family member or professional to receive alerts. This exclusive feature provides peace of mind to financial caregivers and anyone using a debit card in today's world.
PHONY UTILITY BILLS
Since many consumers receive bills for their use of power, heat and water, it's easy for scammers to use this avenue to trick their targets. Don't be fooled! One example of this scam is a call from a purported utility company that threatens to turn off power or water because a payment has been missed. The fraudster demands an immediate wire or credit card payment. Alternatively, a scammer may claim that they can help you save money on a utility bill by saying a grant is available or that assistance can be given if a large amount of what is owed is paid up front. Education is crucial in preventing scams targeting seniors and other family members—keep yourself and them informed.
Attention Broker-Dealers
TRUSTED CONTACT
Are you a Broker-Dealer or a registered representative of a broker/dealer firm? Then you're probably aware that FINRA (the Financial Industry Regulatory Authority) amended Rule 4512 and implemented FINRA Rule 2165, effective February 5, 2018.
This means that broker-dealers, upon the opening of an account, will be required to take steps to maintain a record of contact information for a "Trusted Contact" person who may be contacted regarding issues related to those accounts. Pursuant to the new rule, the broker-dealer will be required to inform the client that information may be disclosed to the Trusted Contact person regarding possible financial exploitation related to the account(s), and to confirm specific information related to the client's current contact information, health status, and/or the identity of any guardian/conservator, executor, trustee, or power of attorney.
EverSafe can assist in implementing this new rule. Our "Trusted Contact" form is available at no cost, and we can notify the contact person about their designation and provide comprehensive fraud monitoring so that they receive alerts to erratic activity on clients' accounts. Please contact TrustedContact@EverSafe.com for more information.