EverSafe Newsletter
SENIOR FINANCIAL PROTECTION NEWS
Providing thought-provoking articles, commentary and general information on issues related to aging and financial health.
The 'Great Retirement' by the Numbers
OLDER BOOMERS LEAD THE WAY
There has been a boon in retirements and resignations in the wake of COVID-19. There were "3.3 million, or 7 percent, more retirees in the United States as of October 2021 compared to January 2020," according to Bloomberg News. Coined as the 'Great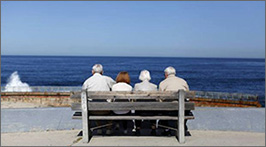 Resignation,' this escalation was led by older Caucasian women without a college education, research from the St. Louis Federal Reserve revealed. Baby boomers age 65 and older comprised the largest group of employees that left the workplace, as compared to retirements and resignations of workers age 54 to 65 – which remained consistent before and after the pandemic. These retirees have not returned to work because of "myriad reasons… including layoffs, health insecurity, child care needs, and any number of personal issues that arose from the disruption caused by the pandemic. But among those who have left and are not able to – or don't want to – return, the vast majority are older Americans who accelerated their retirement," according to CNN. And the escalation in the "value of assets such as investments and real estate" gave some Americans an opportunity to stop working earlier than they anticipated." Average net worth jumped over 2% among families with a head of household age 55 to 69 and older, per the Federal Reserve study.
Happy 2022!
HAVE A FINANCIALLY HEALTHY YEAR
Starting a new diet? Exercising more? Getting more sleep? Most Americans who make New Year's resolutions focus on physical health, according to a survey conducted by Kelton Global. This is important, of course, but it's equally important to consider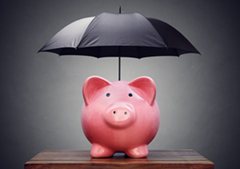 steps to improve your and your family's financial health. And while you can find informative articles with suggestions for financial resolutions, most of them focus on saving money, paying down debt, reviewing and updating estate planning documents, and new investment strategies. Unfortunately, most of these articles are missing the mark on what many experts consider to be the most important way to strengthen your financial health: monitoring your and your family's assets. Protecting yourself, your loved ones, and your clients from fraudsters – and identifying the cognitive vulnerabilities that often come with age – may be the most critical resolution you can make for the coming year. Fintech tools can alert a designated team to anomalies in financial accounts, credit data, credit cards, real estate, and data that appears on the Dark Web. Many don't realize that fraud targeting older adults is a $37 billion dollar industry in the US. So follow that age-old medical advice: an ounce of prevention is worth a pound of cure. If you are not taking concrete steps to keep an eye on your loved ones' finances – resolve to do so in 2022.
QR CODE FRAUD
It was only a matter of time. Fraudsters have now found a way to use phony QR codes to steal money and personal information. Although QR ("Quick Response") codes have served as a link to online resources via our cellphone's camera for some time,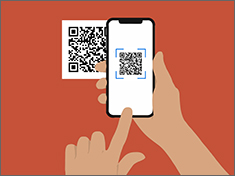 scammers have learned to compromise these codes, according to ZDNet. QR scam victims have been sent to illegitimate phishing pages and schemes involving cryptocurrency. Here's how it works: "A business provides customers with a QR code directing them to a site where they can complete a payment transaction. However, a cybercriminal can replace the intended code with a tampered QR code and redirect the sender's payment for cybercriminal use," according to the FBI. Their advice for preventing these scams include: eyeballing the URL carefully after scanning the code because a fake URL may look official; being careful when entering passwords or any personal or financial information on a site visited via a QR code; and avoiding downloading an app from a QR code instead of the official app store.
GOVERNMENT / LEGISLATIVE UPDATE
SENATE ISSUES
United States Senators Bob Casey and Tim Scott, members of the U.S. Senate Special Committee on Aging, are urging aging adults and people with disabilities to "make a New Year's resolution to prepare for anticipated financial decisions." Toward that end, a bipartisan report entitled, "Financial Literacy in Retirement: Providing Just-in-Time Information and Assistance to Older Americans and People with Disabilities" has been published. The purpose of this report is to assist seniors and people with disabilities with "just-in-time" financial literacy. The report addresses challenges like claiming Social Security; enrolling in Medicare; annuitizing a 401(k); downsizing a home; giving to a charity; and preparing for and responding to natural disasters.
Pianist Ruth Slenczynska
97-YEAR-OLD SIGNS LANDMARK RECORD DEAL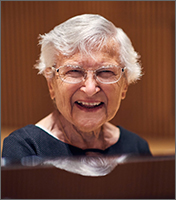 Need some inspiration in the new year? A Classical FM media piece highlights the astonishing career of former child prodigy, Ruth Slenczynska. Ruth is the last living pupil of Sergei Rachmaninov and she just celebrated her 97th birthday with an announcement of a new solo album, My Life in Music, which will be released later in 2022.  According to the article, when asked about the upcoming album Ms. Slenczynska responded, "Whoever heard of a pianist my age making another album? Music is meant to bring joy. If mine still brings joy to people, then it is doing what it is supposed to do".
To hear and see Ruth play Beethoven at 5-years-old, click here.
And here is the elder Ms. Slenczynska performing during the lockdown in 2020.