EverSafe Newsletter
SENIOR FINANCIAL PROTECTION NEWS
Providing thought-provoking articles, commentary and general information on issues related to aging and financial health.
GOVERNMENT  / LEGISLATIVE UPDATE
THE HOUSE PASSES LAW TO PROTECT SENIORS FROM FRAUD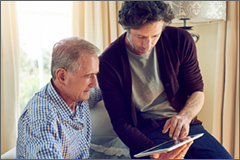 The House passed a bipartisan bill focused on preventing the financial abuse of seniors by scammers late last month. The "Financial Exploitation Prevention Act" would enable a registered open-end investment firm to "delay the redemption period of a security if they reasonably believe it was requested through the financial exploitation of a senior citizen over the age of 65 or a person with disabilities who cannot protect their interests." The bill also requires the Securities and Exchange Commission to report to Congress on recommendations for legislative and regulatory changes on how to combat elder financial fraud. The House passed the bill on a 419-0 vote, underscoring their support for requiring financial services to do more to shut down these scams.
New Diagnosis for Bruce Willis
APHASHIA HAS PROGRESSED TO FRONTOTEMPORAL DEMENTIA
The family of Bruce Willis, 67, announced that his aphasia, diagnosed last year, has progressed to frontotemporal dementia. "Bruce's condition has progressed and we now have a more specific diagnosis: frontotemporal dementia (known as FTD)," according to Bruce Willishis family's statement. "Unfortunately, challenges with communication are just one symptom of the

disease Bruce faces. While this is painful, it is a relief to finally have a clear diagnosis." The popular actor, known for his roles in the TV series Moonlighting and Die Hard movies, now suffers from one of the more common causes of early-onset dementia – along with the better-known Alzheimer's disease and vascular dementia. The condition typically strikes between the ages of 45 and 64, according to Alzheimer's Research UK. While serious, patients can continue to have active, satisfying lives as the condition progresses "adapting to their symptoms in ways that are inspiring," Dr. Henry Paulson, a professor of neurology and director of the Michigan Alzheimer's Disease Center at the University of Michigan stated in an interview with CNN. "I've seen patients who completely lose their speech and yet they go out and take their camera and take beautiful photographs of the lives they're living. They can't tell me in words, but they can tell me in pictures…"
ZELLE IN THE SPOTLIGHT
Zelle is a popular "peer-to-peer" money transfer app that enables its users to make instant payments to friends and family. What many of these users don't realize is that Zelle is owned by seven major commercial banks, including Bank of America, Chase, Capital One and Wells Fargo. People sent $490 billion through the Zelle app in 2022, which was over twice Venmo's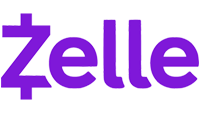 $230 billion, according to the New York Times. Zelle's ability to transfer funds in real time has also made it attractive to scammers. As the Times points out, once "crooks scare or trick victims into handing over money via Zelle, they can siphon away thousands of dollars in seconds. There's no way for customers – and in many cases, the banks themselves to retrieve the money." Nearly 18 million Americans were defrauded through scams involving digital wallets and person-to-person payment apps in 2020, according to Javelin Strategy & Research. And the banks that own Zelle have been criticized for not being particularly generous about repaying consumers who are defrauded on the platform. When the banks deny these claims, they typically argue that the transactions at issue were actually approved by the members, even if those victims were duped. But the Consumer Financial Protection Bureau is taking a hard look at banks' required compliance with the Electronic Fund Transfer Act of 1978 and recently opined that "if a party fraudulently induces a consumer into sharing account access information," that consumer should receive the same protections as if the money were acquired from a stolen debit card or other banking "access  device."
Learning About Ageism
NYC PILOTS NEW PROGRAM
New York City is launching a new initiative to curb discrimination against its older residents – by educating high school students. A pilot curriculum jointly operated by the City's Department for the Aging and Department of Education will introduce the concept of "ageism" to students in Brooklyn – with the possibility of eventually expanding the program citywide. The concept of the pilot is that ageism starts early and educating young people about its harmful effects can only serve to make them more empathetic adults. NYC Department for the Aging Commissioner Lorraine Cortés-Vázquez described the goal of the program: "If you see how you are marginalized and disenfranchised and hurt by ageism, you wouldn't think about doing that to someone else." The hope is that with this course, you can address the problem by "…bringing the two bookends of our city, the youth and older adults … in conversation."
Planning to Live to 100?
TIPS FROM CENTENARIANS
A great piece in The Guardian this month focused on 100 centenarians and their tips for living a long and healthy life. Their interviews are filled with quotes containing sage advice, surprising tips, and humor, of course. Martha Van Coillie, 105, still sings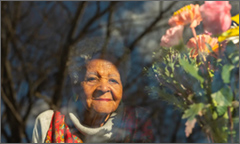 through adversity. Roslyn Menaker, a former boutique owner, still loves fashion, beautiful clothes and believes that kindness, generosity, and (of course) an occasional cocktail are important. Robert Witherspoon, 104, recommends walking – he walked 848 miles last year. He also advises: "Don't be too hard-nosed, look at things through the other person's eyes, and see if there's some way you can get together." We highly recommend reflecting on the life-advice from these remarkable elders.