EverSafe Newsletter
SENIOR FINANCIAL PROTECTION NEWS
Providing thought-provoking articles, commentary and general information on issues related to aging and financial health.
Marriott Database Hacked
BREACH THOUGHT TO BE ONE OF THE LARGEST IN HISTORY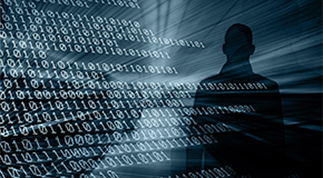 Marriott announced that their Starwood reservation database, which includes all Marriott, Westin, Sheraton, W, and St. Regis hotels, has been compromised. This breach exposed the personal information of approximately half a billion people. According to Marriott, hackers gained access to the Starwood data in 2014, but the company only recently discovered the problem. The breach included 327 million records of "some combination" of names, mailing addresses, phone numbers, email addresses, passport numbers, Starwood Preferred Guest account information, dates of birth, gender, and hotel booking information. Consumers' credit card data was also stolen. At this point, Americans should assume that if their identity wasn't compromised after the Equifax breach, it has been now. And given that about 40% of hotel leisure travelers are 55 and older, the threat of our parents being targeted is very real.
Here are some important tips to remember, given that data breaches have become the "new normal."
Passwords should be changed on all accounts. Given that personal and financial information was stolen, this is one step that will keep you more secure. Passwords should be changed regularly even during the rare periods when a widespread breach has not been announced.
Initiating a fraud alert, credit freeze, or credit lock with credit bureaus will provide some protection. But keep in mind that typical credit monitoring services will not identify potential fraud across all financial accounts. It will not routinely pick up the use of unauthorized active credit card purchases, the opening of bogus depository (checking or savings) accounts in your name (think IRS scam), or withdrawals or transfers from these accounts. Monitoring all financial accounts—not just credit based activity—will provide consumers and their loved ones with more comprehensive protection.
Have regular family 'check-ins' in which you include a discussion about the latest scams. Consider developing a system in which family members can keep an eye on each other's finances, with regular monitoring of all accounts and daily scans of the Dark Web. The capability of alerting family members is critical.
Read the full article on the EverSafe Blog.
SENATE COMMITTEE HOLDS HEARING ON GUARDIANSHIP ISSUES
The Senate Special Committee on Aging held a hearing on November 28th to address issues and challenges related to guardianship and conservatorship across the country. A recent New Yorker piece highlighted some of the problems associated with the guardianship system, which many feel have reached a crisis point. Speakers who testified before the Special Committee included a presenter from the National Center for State Courts, who described initiatives the Center is spearheading that are focused on using technology to enhance the oversight of guardianship cases. EverSafe will serve as the technology arm being used in conjunction with the referenced grant. The report and the hearing minutes entitled "Ensuring Trust: Strengthening State Efforts to Overhaul the Guardianship Process" can be accessed here.
Music and Dementia
NEW RESEARCH SUGGESTS MUSIC CAN IMPROVE ALZHEIMER'S SYMPTOMS
The holidays can be a lonely time for people with dementia. But there is good news in the Journal of Prevention of Alzheimer's Disease. Scientists have identified a function of the brain that is spared to the ravages of Alzheimer's Disease. An Autonomous Sensory Meridian Response (ASMR) is what we feel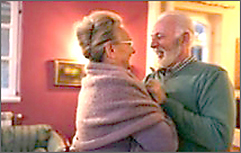 when listening or cataloging music. Despite the confusion that dementias routinely bring, "the study confirms that music can sometimes actually lift people out of the Alzheimer's haze and bring them back to (at least a semblance of) normality… if only for a short while, "according to the research. Although not a cure for the disease, these findings validate that music will surely help improve dementia patients' quality of life.
NEARLY HALF OF ALL CELLPHONE CALLS WILL BE SCAMS IN 2019
It's common knowledge that telemarketing calls often serve as a vehicle for fraudsters. In fact, more than $40 billion a year is now lost to telemarketing scams, and more than half of the victims are seniors. A study and report from First Orion, a telephone provider, was based on analysis of over 50 billion calls made to cell phone customers. It found that by "…combining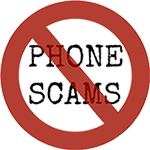 specific call patterns and behaviors with other phone number attributes, First Orion now predicts that nearly half of all calls to mobile phones will be fraudulent in 2019 unless the industry adopts and implements more effective call protection solutions." Some telephone carriers are taking steps to avert this alarming trend. Verizon is offering a Caller Name ID app that can block calls based on the risk level set by the customer. And the FCC is looking at technology solutions that can block 'spoofed' calls (originating calls that are disguised) from the telephone system. Consumers can also consider using third-party call blocking apps, such as Nomorobo, to prevent incoming automated calls. Although telemarketers are not authorized to contact an individual whose number is on the national do-not-call registry (unless they have an existing business relationship with the consumer), the callers are often difficult to identify. Many of them use spoofing to obscure their locations or work in boiler rooms abroad, frustrating law enforcement's efforts to shut them down.
And finally…
HAVE A WONDERFUL HOLIDAY AND ALL THE BEST IN 2019!
As a little gift, we thought we'd share one of our favorite holiday ads of 2018—from Paris! The advertisement is from a company called Bouygues Telecom, and we think it embodies the spirit of the season.
https://youtu.be/Y-58Ju4311Y