EverSafe Newsletter
SENIOR FINANCIAL PROTECTION NEWS
Providing thought-provoking articles, commentary and general information on issues related to aging and financial health.
Gift Card Scam Shut Down
WALMART TECH THWARTS SCHEME
One of the most common scams victimizing unwitting, older consumers involves gift cards. It works something like this:  a consumer receives a call or text from a person claiming to be from a business, like Amazon or Target. The text could also come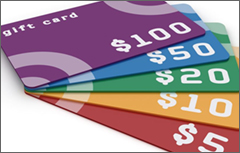 from a purported supervisor or colleague at work. The scammer says that there is a security problem involving their personal information or their finances, or that the colleague is tied up at work and needs a gift card for a client – as soon as possible. Naturally, the only solution is for the recipient of the call to purchase a gift card and then give the caller the code on the back of the card. The FTC announced that these schemes spiked in 2021. But now, one of the businesses affected most often affected is fighting back. Earlier this month, Walmart reported that, using new technology, approximately $4 million in purchases of their own gift cards was frozen. These cards were purchased mostly by older consumers who had fallen for this scam, according to CNBC. The funds were seized by the U.S. Department of Justice and will be returned to the victims. Walmart's initiative will benefit thousands of seniors who lost money in this scheme. Consumers and caregivers can also shut down gift card fraud through comprehensive monitoring of their own, and their loved ones', financial activity. EverSafe sends alerts for suspicious activity, including gift card schemes, to one or multiple individuals designated 'trusted advocates.'
Dementia & Diet
IS THERE A CORRELATION?
A recent piece explored the possible link between diet and dementia. A NYT reporter spoke to dozens of experts in aging to determine whether they believed such a correlation exists. Interestingly, although opinions vary, it does appear that most experts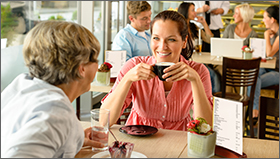 agree that the answer is yes. The research published in this piece notes that "there is a compelling and ever-growing body of research that does suggest that some foods and diets may offer real benefits to an aging brain." Unsurprisingly, diets that are recommended to address diabetes, obesity, and heart disease also prevent age-related cognitive issues, including Alzheimer's disease. Both the Mediterranean diet and the MIND (Dietary Approaches to Stop Hypertension) diet,  which focus on fresh produce, beans, nuts, fish, whole grains and olive oil appear to offer some  protection against cognitive decline. There was also agreement about the importance of leafy green vegetables.  One of the more interesting findings cited in the piece was a controlled trial conducted in Israel earlier this year. Brain scans of more than 200 people, all on one of three different diets, were reviewed. The research showed that after 18 months
"…those who followed a "green" Mediterranean diet—one rich in Mankai (a nutrient-packed green plant), green tea and walnuts—had the slowest rate of age-related brain atrophy. Those who followed a traditional Mediterranean diet were close behind. Those who followed regular healthy diet guidelines—which was less plant-based and allowed for more processed and red meat than the other two diets—had greater declines in brain volume."
And these effects were more evident in subjects who were 50 and older.
FEDERAL LEGISLATION FOCUSES ON CAREGIVERS
A 2020 report from the National Alliance for Caregiving estimated that family caregivers now encompass more than one in five Americans. And nearly 40 million caregivers provide care to adults with a disability or illness. Relatives of seniors who need help at home are struggling. Many are attempting to balance a career with their caregiver responsibilities. Federal legislation has been proposed to help relieve these challenges. Under the Better Care Better Jobs Act, states would receive increased Medicaid funding for improving the quality of home-based care – including increased wages and benefits for direct care workers and home health care workers, as well as enhanced respite services for caregivers. The Social Security Caregiver Credit Act would provide retirement compensation for individuals who leave their jobs to care for family members. And the bipartisan Credit for Caring Act would provide tax credits to eligible family caregivers.
TEXTS THAT COME FROM YOUR NUMBER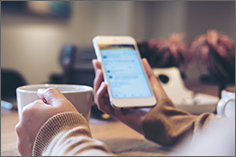 Have you received a text that looks like it's coming from your own phone number? A text message coming from your own number with a link attached is a scam, according to Verizon. Phone customers say that the message typically references the mobile bill and may include a link to a "free gift" or link them to a fake survey. Verizon has confirmed this scam and noted "As part of a recent fraud scheme, bad actors have been sending text messages to some Verizon customers which appear to come from the customers' own number." They also informed affected customers that they are working with federal law enforcement to investigate the widespread fraud scheme. In the meantime, consumers should be aware of this scam and warn loved ones not to respond to these messages or click any links in these text messages. They do recommend that customers forward spam texts, particularly those claiming to be from Verizon, to S-P-A-M (7726).
Dick Van Dyke is 96
…AND STILL SINGING AND DANCING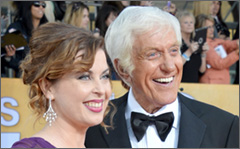 Remember Bert – from Mary Poppins? Dick Van Dyke, now 96, says that performing is still his "favorite thing to do." I don't play golf," he explained. "I have more fun singing and dancing." Here is a clip Van Dyke singing and dancing with his 50-year-old wife, Arlene Silver. The actor talked to Parade about the couple's wedding in 2012: "It's one of the smartest moves I ever made. She makes me happy. She's very mature for her age, and I'm very immature for my age, so it's just about right!" You can watch the couple sing and dance in this February 2022 You Tube: https://youtu.be/uMjI2cRRzH0.