Help Protect Your Clients Today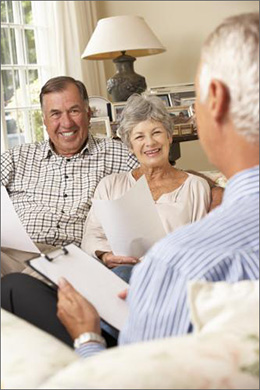 Your clients are exposed to a growing number of financial threats, including fraud, identity theft, and persistent scamming. Aging clients may be particularly vulnerable. Contending with these risks presents a significant challenge for seniors and caregivers. EverSafe® is a financial defense network designed to help clients prevent fraud and safeguard their family's finances.
Special Offer
EverSafe and Fidelity Institutional® are offering discounted services for your clients. A groundbreaking technology service, we go beyond identity theft prevention to monitor financial accounts, credit cards, credit report data, the Dark Web, and real estate records for suspicious activity. Alerts are sent to members and their designated contacts via email, text, voice, or the EverSafe App. And if there is a problem, our experts provide round-the-clock personal assistance with remediation and identity restoration.
Benefits and How We're Different
There are currently 40 million financial caregivers in the US. EverSafe is designed to simplify financial caregiving. It enables your clients to designate an unlimited number of "trusted advocates" (i.e. "trusted contacts") who can serve as an "extra set of eyes" and receive alerts when there is erratic activity in clients' financial accounts, credit report, and real estate records. This feature is exclusive to the EverSafe platform and reduces the stress and time associated with caregiving—while protecting clients' financial health.
HELP OLDER CLIENTS PROTECT AGAINST SCAMS & IDENTITY THEFT
EverSafe reduces the risk that your clients' assets will be targeted by scammers.
ADVISORS ADD VALUE BY INVOLVING FAMILY IN ADVANCE PLANNING
EverSafe provides the perfect opportunity to discuss aging issues with clients and their families. A great conversation-starter, it's a way to use team monitoring—across the miles.
Why Register?
EverSafe and Fidelity Institutional® are offering your clients and their loved ones discounted scam, fraud, and identity theft protection.
REGISTER NOW to receive a promotion code that provides your clients with a 20% discount.
Or you can offer a complimentary EverSafe Plus membership to ALL OF YOUR CLIENTS, at a flat monthly fee of $149 per advisor.
Once registered, you are entitled to a one-year complimentary membership so that you can protect yourself and familiarize yourself with the service.
Questions
The EverSafe support team can answer questions and offer expert advice on problems related to suspected fraud and/or identity theft. If you have questions, please contact us at 888-575-8265.
Fidelity Investments and Fidelity Institutional® (together Fidelity) is an independent company, unaffiliated with EverSafe. There is no form of legal partnership, agency affiliation, or similar relationship between EverSafe and Fidelity, nor is such a relationship implied by the information herein. Fidelity has not been involved with the preparation of the content supplied by EverSafe and does not guarantee, or assume any responsibility for, its content.
Fidelity Investments is a registered trademark of FMR LLC.
Fidelity Institutional® (FI) provides investment products through Fidelity Distributors Company LLC; clearing, custody, or other brokerage services through National Financial Services LLC or Fidelity Brokerage Services LLC, Members NYSE, SIPC; institutional advisory services provided by Fidelity Institutional Wealth Adviser LLC.
733315.4.0