EverSafe Scam Watch
Protecting Your Financial Health
Grandparents Should be Revered—Not Targeted for Scams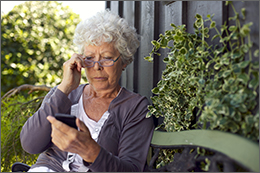 Grandparents Day, which came on September 8, is an annual date on the calendar to honor our loved ones. In that spirit, it also serves as a timely reminder of a cruel fraud, known as the grandparent scam.
In this crime, the fraudster contacts an older adult and pretends to be their grandchild who is in trouble and needs money—perhaps claiming to be in jail or stuck in a foreign country or needing to pay a big medical bill.
The fake grandchild typically asks for thousands of dollars in a wire transfer, and may urge the "grandparent" not to tattle on them to their parents. He (or she) may use a trick to learn the real grandchild's name, such as asking the grandparent if they know who is on the line. They may even cook up a reason that their voice sounds different, such as that they broke their nose.
Once the older victim pays money, the scammer may call back and ask for more, maybe claiming new legal fees or doctor bills. In variations of this crime, the crook may impersonate a police officer, doctor or lawyer.
People who get this type of call should stay calm and resist the urge to send cash before getting the facts. The Consumer Financial Protection Bureau advises:
Call your grandchild's real phone number or check with someone who can confirm—or refute—the caller's claim, including the child's whereabouts. Are they really on a trip? Probably not.

Beware of requests for gift cards, which are a red flag. Gift cards will usually not help in an emergency.

Report a fraudulent call to the Federal Trade Commission at 1-877-FTC-HELP or FTC.gov/complaint.
The Newest Medicare Fraud
If someone offers you a free genetic test, don't take the bait.
Government officials recently warned that scammers are offering "free" genetic tests as a way to capture victims' personal data. Crooks contact Medicare beneficiaries over the phone, at health fairs and even at home. They say Medicare will cover a genetic test, but it's just a trick to get your Medicare or Social Security number.
And that's not all. If a person is lured into taking the genetic test, such as through a kit that arrives in the mail, they may end up owing Medicare thousands of dollars.
In an email to millions of beneficiaries, Medicare officials are advising:
Do not share your Medicare or Social Security number with anyone offering you a "free," in-person genetic screening, cheek swab or DNA testing kit.
If a genetic testing kit arrives in the mail, return it to sender or reject delivery—unless your doctor ordered it.
Call 1-800-MEDICARE if you suspect Medicare fraud.

Q&A
with Elizabeth Loewy,
Co-Founder and COO of EverSafe
Q: What should an adult child do to protect an older parent from financial exploitation, if the parent has been diagnosed with Alzheimer's disease?
A: It's a challenging situation, because you are balancing personal dignity, legal issues and financial safety. Individuals who are diagnosed with dementia are not deemed incapable of making legal and/or financial decisions just by virtue of the diagnosis. It's possible that even with dementia, they have sufficient decision-making capacity to enter certain contracts or even make a change to their estate plan.
With the parent's permission, I would want more information from the doctor about their capacity—especially with respect to their ability (or lack thereof) to understand financial matters. If it's the doctor's medical opinion that the parent is still capable of understanding their finances, I would ask whether he or she had already taken care of any advance planning. Of course, having a conversation with parents about planning for the future is always best to do—before there's a crisis.
This is an important conversation. As part of it, I would work with the parent to make a complete inventory of all their different financial accounts, credit cards, and investments. I'd also want to know whether the parent has a durable power of attorney in place to assist in legal and financial matters in the future.
A durable POA withstands incapacity—so if the parent executes this document when they are well enough to understand it, the agent (also called the attorney-in-fact) could help them plan for the future. As a part of that planning, the parent should consider using a fraud-monitoring service to protect his or her life savings (bank, investment, credit card, credit and real estate data), with alerts sent to designated trusted individuals who can serve as an 'extra set of eyes' in monitoring. A caring, adult child might be ideal for that role. Having more than one individual receive those alerts would provide additional protection.
With respect to fraud prevention, an adult child can tell parents about current scams and what to watch out for, so they remain financially independent for as long as possible.
If the parent is no longer able to understand his or her affairs, and nobody else has that authority—such as a joint account holder, successor trustee or durable POA—the adult child might have to consider moving for guardianship/conservatorship and ultimately take a more active role in managing their parent's finances.
Tip: How to Catch a Phishing Email
Phony emails designed to get your personal data are a popular ruse used by scammers. The sender may claim to be from a government agency or even be your friend. But the goal is theft—of your identity.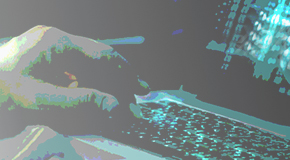 This type of fraud is called phishing, and you do not need to be a victim. One overarching guideline: If you have doubts about an email, don't respond or click on an attachment.
Do you have an account with the company that has sent you the email, or personally know the individual who has sent it? If not, be wary.
Does the email look unprofessional? A pattern of misspellings and typos can be a tip-off, as they are less common in mailings from corporations or the government.
Is the sender asking for personal financial information (perhaps in return for a prize)? Fraudsters may seek your Social Security number, other account numbers, log-in credentials and other private data.
Does the note try to scare you? Scammers may claim that your account has been hacked and they need your financial information quickly to fix the problem.
Is the URL authentic? Hackers may create a Web address that sounds like a well-known organization—but look closely and you see the name has been slightly changed. You also can check the Web address by hovering your mouse over the link without clicking. A full, legitimate URL should then appear.
You can always check out the sender independently with a phone call or email of your own. But be sure to use a phone number or email address you have confirmed elsewhere. Steer clear of contact info found only in the suspicious note.
By doing so, you can protect your identity, safeguard your savings—and enjoy peace of mind in your online correspondence.
Risk Factor: College Students are Target

As students settle in for another school year, they should be aware that colleges are a magnet for hustlers. Scammers may try to exploit the free and easy environment. And young people may not yet recognize the financial risks that go with their increasingly independent lives.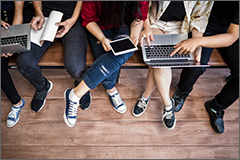 A few years ago, Consumer Reports summarized the dangers of financial fraud for college students, and these hazards are relevant as ever. They include:
Dorm rooms that are not secure. If people are allowed to come and go too casually, someone may get hold of personal documents. Students may be best-off leaving Social Security cards and other important papers with their parents.
Public Wi-Fi. It can be enjoyable to use your device in a public café or student union, along with free Wi-Fi. But it's extremely risky to expose your credit accounts through a public Wi-Fi connection
Credit card offers. Students should make sure they fill out any forms only on a secure website and internet connection. They should destroy any offer that would enable someone else to fill in their name.
Sharing electronic devices. Students may be willing to share smartphones laptops and tablets, but such generosity can leave personal data exposed.
Rental listing scams. The Federal Trade Commission recently warned that scammers may place phony apartment listings, then ask interested renters to wire money or pay with a gift card.
The new school year should be a happy time for students, filled with learning and personal growth. If you have a friend or relative in college, advise them to watch out for frauds and rip-offs. The price of a scam is one lesson we DON'T want them to learn the hard way.