EverSafe Scam Watch
Protecting Your Financial Health
Scammer Targets Veterans' Pensions and Gets 12 Years
It's always good to know when your pension checks are due to arrive in your bank account. If they don't show up, you could be the victim of identity theft. A former U.S. Army medical records administrator, who was part of an identity theft ring, was recently sentenced to more than 12 years in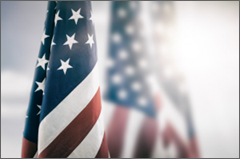 prison and ordered to pay restitution of $2.3 million for his part in stealing pensions, other funds and disability benefits from thousands of unsuspecting military members. The defendant and his collaborators captured names, Social Security numbers, dates of birth, and contact information while they were stationed overseas, using their access to a military electronic health records database. They then used the information to steal money from their victims' bank accounts. The scammers also recruited others to help them launder the money, the Justice Department alleged. Their victims included disabled veterans and military officers. Five members of the ring were indicted in 2019.
Warning: Not all GoFundMe Pleas Are Legitimate
You may have received pleas from GoFundMe to donate money after tragedies, and many of us have pitched in to help neighbors and strangers alike. It turns out that these efforts to pull our heart strings are sometimes phony, according to an AARP report. While GoFundMe may be the largest fundraising platform in the world, collecting more than $15 billion since 2010, it is also attracting fraudsters.
The Surfside Condo collapse in Florida is a perfect example. Criminals quickly seized on the GoFundMe platform to raise money

in victims' names that was really money for themselves. GoFundMe has since acknowledged shutting down 21 GoFundMe campaigns using that scam. Other fake accounts were set up to allegedly support the family of a slain Chicago police officer, the report noted. Even family members may take advantage. In one case, AARP reported that a Maryland woman set up a GoFundMe page to profit from the death of her own niece. And in England, a woman was convicted of fraud last year after she falsely claimed she had cancer in a GoFundMe appeal.
GoFundMe says that most of its campaigns are legitimate, telling AARP that fraud affects only one out of every 1,000 fundraisers. The organization offers the following suggestions to help people to protect themselves before making donations:
Make sure the fundraiser page has a title, image and plausible story.
Understand the purpose of the fundraiser and how the money will be used.
Be sure to find a connection between the fundraiser and the beneficiary of the money.
Review comments and donations to see if close friends and family are involved.
GoFundMe says on its website that "it is not permitted to lie or intentionally deceive donors on GoFundMe for financial or personal gain." It says it will take swift action to resolve issues with misleading campaigns, and often puts them on hold while it investigates. Posting misleading statements in the campaign story are considered fraud, as is lying or misleading donors about the relationship of the organizer to the intended recipient of the money.
Report: 17 % Spike in Data Breaches in 2021
The number of data breaches has already surpassed last year's total, according to a report from The Identify Theft Resource Center. By the end of the third quarter, there were 1,291 incidents compared with 1,108 in 2020, the center noted. In the third quarter alone, 160 million people were affected. Cyberattacks, which include phishing and ransomware, topped the list of the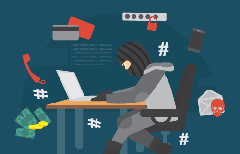 most common breaches, while healthcare and financial services reported the most incidents. The center said it expected a "record breaking year for data compromises."
If you are the victim of a data breach, it is important to find out what kind of information is involved and act promptly. Sensitive personal information, such as your Social Security number, is very valuable to criminals. Recent days have witnessed an array of news about data breaches. Among the developments:
Security Q&As included in Neiman Marcus breach
Neiman Marcus revealed in September that 4.6 million customers were at risk when "an unauthorized party" gained access to names, addresses, credit card information, security questions and answers, and gift card numbers in May 2020. The retailer said it was requiring affected customers to change their online account passwords if they hadn't been changed after the breach.
Individual earnings posted in Twitch leak
Hackers successfully invaded Twitch, a live video gaming site owned by Amazon, and then disclosed personal data, including how much money streamers had earned since 2019 while using the platform. [Streamers can get paid for online broadcasts, and some make a lot of money.] The stolen data was posted on the Dark Web, news reports said, and identified 81 people who had taken in more than $1 million. Twitch says it has reset all its stream keys (which hackers tapped into), including those for PlayStation and Xbox, after the disclosure.
Hiding cyber fraud? DOJ plans to get tough
Federal contractors who fail to disclose cyber fraud will face penalties under the False Claims Act, the Department of Justice announced in October. "For too long, companies have chosen silence under the mistaken belief that it is less risky to hide a breach than to bring it forward and to report it," said Deputy Attorney General Lisa O. Monaco in announcing the new civil crackdown. Contractors can be held accountable for putting government systems at risk if their cybersecurity systems are deficient, if they misrepresent their practices, or if they violate "obligations to monitor and report cybersecurity incidents and breaches," the DOJ said.
Interestingly, the Identify Theft Resource Center also noted in its report that some organizations and state agencies were failing to report data breaches on a timely basis, which it called "a disturbing trend." One state had not reported any notices in more than a year. The center said that such delays can harm victims of identity theft, especially when swift action is often best.
There are no federal laws requiring companies to report data breaches, though all 50 states have different laws with requirement notifications.
…Consumer Tip: Protect Yourself from Fraud 
Varied laws and changing technologies make it vital to safeguard your personal information and stop exploiters in their tracks. Data breaches can lead to elder fraud and identity theft, placing a lifetime of savings at risk. At EverSafe we believe that you and your savings deserve special protection. Our fraud prevention technology scours the Dark Web daily so that you and your loved ones can stay ahead of scammers.
If you believe you have been affected by a data breach, or you have questions, just give us a call at 1-888-575-3837.