EverSafe Scam Watch
Protecting Your Financial Health
Top 10 Consumer Complaints
— Courtesy of Consumer Federation of America
In our lives as consumers, many kinds of transactions can leave us feeling ripped off. As the saying goes, caveat emptor—let the buyer beware. But when do we need to be most on our guard? The Consumer Federation of America earlier this year published a list of the 10 most common consumer complaints, based on a survey of public agencies.
Here is the federation's Top Ten list of consumer complaints reported to public agencies in 2018:
Auto: This grab-bag category of grievances includes false advertising, vehicle lemons, and disputes related to repairs, towing, leasing and rentals.
Home Improvement/Construction: Complaints center on shoddy work, and workers not showing up or failing to finish the job.
Retail Sales: False advertising, defective products, issues with rebates, coupons, gift cards and gift certificates, and failure to deliver are all on the list.
Services: A range of complaints includes low-quality work, services not performed, and workers' failure to hold legally required licenses.
(Tie) Landlord/Tenant: Residents complain about unhealthy or unsafe conditions, repairs not made, amenities not delivered, eviction tactics, and issues over deposits and rent;
Utilities: Complaints about service for gas, electric, water and cable were widely expressed.
Health Products/Services: Misleading claims, unlicensed practitioners, failure to deliver, medical billing issues.
(Tie) Credit/Debt: Billing and fee disputes, mortgage modifications and mortgage-related fraud, credit repair, debt relief services, predatory lending, illegal or abusive debt collection tactics;
Communications: Billing disputes with telephone and internet services, misleading offers, installation issues, service problems.
Internet Sales: Misrepresentations or other deceptive practices, failure to deliver online purchases.
Home Solicitations: Dishonest and abusive sales practices, failure to deliver in door-to-door, telemarketing or mail solicitations, violations of do-not-call.
(Tie) Household Goods: Shoddy repairs of furniture or appliances; misrepresentations, failure to deliver;
Fraud: Bogus sweepstakes and lotteries, work-at-home schemes, grant offers, fake check scams, imposter scams and other frauds.
Watch Out for Funeral Scams
Crooks have been known to demand cash from grieving widows or widowers by claiming falsely that the deceased owed them money. But unethical business practices at funeral homes may be a more common threat. Unscrupulous operators have various ways to jack up the bill beyond what the grieving consumer wants or needs.
One trick is to pressure the customer into spending heavily on the casket, even if the deceased is going to be cremated. Another tactic is to sell a costly package deal that includes
services you don't require, such as excessive floral arrangements or high-priced clothing for the deceased.
The Federal Trade Commission has a Funeral Rule that requires disclosure of fees, but it is not always followed. State rules vary, and the FBI encourages consumers to be careful. AARP provides a list of Dos and Don'ts to protect consumers from getting exploited by funeral homes. They include:
DO

Make sure you get itemized price information on what you are paying for.
Be wary of package deals that lure you in with a discount on the casket. They may include costly extras you don't need.
Be careful to understand what is included in any prepaid contract. Does it cover merchandise and services?
Get information on contract cancellation terms.
If you wish to save money, consider buying the casket or urn elsewhere, such as a local store or online.

DON'T

Allow yourself to be rushed into decisions, difficult as the situation may be. In most cases you should have some time, potentially several days (depending on religion and other considerations) to decide what you want.
Be pressured into paying more than you wish to pay.
Believe that you are required to pay for embalming. Embalming is not routinely required, so find out if it is necessary before you agree to pay for it.
The death of a loved one may be a painful moment to assert your consumer rights. But failing to do so can cost you thousands of dollars.
California Boosts Data Breach Laws
California has closed a legal loophole that will provide more details to consumers about personal data that may have been compromised.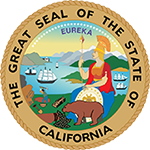 When data thieves attacked Marriott's Starwood Hotels guest reservation database in 2018, they got access to hundreds of millions of guest name and home addresses, as well as 25 million passport numbers. At the time of that breach, passport data didn't count as personal protected information – a realization that led California Attorney General Xavier Becerra to push for stronger data breach laws.
The new bill, signed into law in October, adds passport numbers and biometric information to the long list of personal information that businesses must disclose to consumers in the case of a data breach. Also included are tax ID numbers, military identification numbers, Social Security numbers, driver's license numbers, credit cards and medical and health insurance data.
If personal information is stolen, businesses must tell consumers what happened, what information was involved, what the business is doing about it, what the consumer can do, and provide a number to contact for more information. The California law takes effect on January 1, 2020.
Risk Factor: Identity Theft Dangers Vary Among States
Your chances of becoming a victim of fraud may depend on where you live, according to a new study from WalletHub. The analysis, which notes that 1.6 billion personal records have been compromised since 2005, counted the instances of identity theft and fraud in each state and the District of Columbia. It also analyzed the official policies that had been enacted to protect consumers.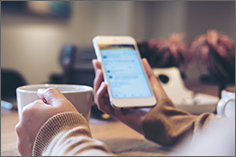 The "losers" of the survey—the places where consumers are mostly likely to be targeted—were the District of Columbia, California, Nevada, New Hampshire, South Carolina, Delaware, Louisiana, Texas, New York and Florida rounded out the Top 10.
According to the study, the fewest identify thefts per capita were in Kentucky, Maine, South Dakota, Iowa and Vermont. The fewest frauds per capita were in Nebraska, Vermont, Iowa, South Dakota and North Dakota.
The authors point out that email security is one of the major ways you can protect yourself against identify theft and fraud. Frederick Scholl, director of cybersecurity program at Quinnipiac University, advised consumers:
Do not click on questionable links
Don't browse on unfamiliar web sites
Make sure you routinely update Windows and other software, including your cell phone.
Hossein Sarrafzadeh, Chair of the cybersecurity department at St. Bonaventure University, stressed that consumers must always use secure internet connections to conduct online transactions. He also advises:
Use one-time credit cards or those with a low limit for online shopping.
Make sure your card isn't swiped twice, especially when using it overseas.
Wiggle gas station card readers to make sure someone hasn't inserted an illegal external reader, which is often used to steal card numbers.
Tip: How to Join the Yahoo Settlement
Yahoo has notified consumers about how to join the proposed $117.5 million data breach settlement that covers anyone with an account between 2012 and 2016. Crooks took emails, passwords, birthdates, security questions and contacts in the largest data hack ever.
Affected consumers are entitled to free credit-monitoring services or cash. Cash awards are limited to $358, but it's doubtful you'll get that much. If you are affected, you can learn further details about your choices and how to proceed by going to: https://yahoodatabreachsettlement.com.
NerdWallet recently wrote a guide to the settlement with the following pointers:
Decide whether you want to join the settlement. If you do, go to the settlement website and click on the claim form at the top right. You must file a claim by July 20, 2020. If you want to sue on your own, you must notify the defendants in writing before March 6, 2020.
Protect yourself if you still have a Yahoo account, such as by changing your password and security questions.