EverSafe Scam Watch
Protecting Your Financial Health
Organized Crime is Moving into Elder Fraud
The typical scammer we see on TV may be a small-time con artist. But don't be fooled: Sophisticated organized crime rings are increasingly engaging in financial scams that target older adults and the consumer public.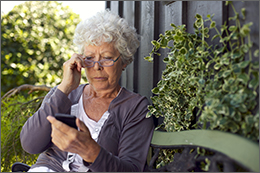 According to AARP, mob organizations that have traditionally focused on gambling and drug trafficking are seeking profits through identity theft and elder fraud schemes like the grandparent scam. In one elaborate case, crime bosses hired actors who portrayed doctors, lawyers and bail bondsmen and used scripts to prepare for their roles. The actors then contacted grandparents with fake stories that their grandchildren were in trouble and needed money.
After grandparents handed over the cash, others in the criminal team converted it to cryptocurrency. Ultimately, the investigation of this scheme led to a milestone in scam enforcement of elder fraud: the first indictment for elder abuse under the RICO Act (the Racketeer Influenced and Corrupt Organizations Act, long associated with cases involving organized crime).
The criminal organizations have complex structures that make prosecution difficult, investigators told AARP. They are based as far away as West Africa, India and Costa Rica, where their leaders are hard to catch. The mob scammers may intimidate their victims, engage in psychological abuse, and on rare occasion, resort to violence.
"This is a billion-dollar underground economy run by highly organized groups in the United States and abroad," Scott Pirrello, a San Diego County deputy district attorney, told AARP. "These are not lone wolves sitting in their basements."
Consumer Tip: Watch out for Scammers on Social Media
Social media may seem like a place to make friends and relax, but don't let your guard down: Consumers last year reported losses of $770 million to frauds that began on social media platforms, according to the Federal Trade Commission (FTC). Social media's role as a platform for fraud has surged 18-fold since 2017. Scams initiated on Facebook and other social media platforms now account for about one-fourth of fraud losses reported to the FTC.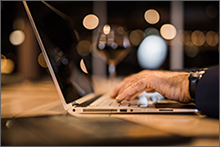 The reason is not a mystery. Social media gives scammers a cheap and easy way to reach people around the world, according to the FTC Data Spotlight. Crooks can easily fake their own identities, and they can gain insight into potential targets by learning personal details that people reveal online.
More than 95,000 people who lost money to fraudsters last year told the FTC they met the crook on social media. Investment scams were the most profitable for criminals, including fake cryptocurrency schemes. Romance scams, which often begin with "a seemingly innocent friend request from a stranger," were another common form of swindle,  the FTC reported.
Online shopping scams often involved less money but were the most common crime of all. In a typical online shopping case, the consumer paid for a product that never arrived. Scammers sometimes designed ads to imitate real companies and lure victims to malicious websites. Facebook and Instagram were named more than other social media platforms in such complaints.
Remember: Just because there are comments or product endorsements on a Facebook ad doesn't make it legitimate. Check for complaints online and use your judgment before sending money.
Justice Department Cracks Down on COVID-19 Scams
One year after creating an anti-fraud pandemic task force, federal officials have announced criminal charges against 21 defendants, including health care executives, doctors, marketers and manufacturers of fake vaccine cards.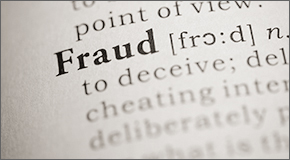 The pandemic scammers were charged with exploiting Medicare and other federal programs through false billings and theft totaling almost $150 million. "Today's enforcement action reinforces our commitment to using all available tools to hold accountable medical professionals, corporate executives, and others who have placed greed above care during an unprecedented public health emergency," Assistant Attorney General Kenneth A. Polite Jr. said on April 20.
In several of the cases, defendants were charged with offering COVID-19 tests as a ploy to gain people's personal information. The defendants then used the data to submit costly, phony claims to Medicare. In one such scheme, scammers in California were accused of laundering their illegal profits through shell corporations in the United States and then buying real estate and luxury items overseas.
Owners of medical clinics in Maryland and New York allegedly obtained confidential personal data at drive-through testing sights and then submitted false claims for lengthy office visits that never occurred. A health care provider in Florida was charged with billing the government for telemedicine treatments that did not take place. A pharmacist in California was charged with using actual lot numbers of the Moderna vaccine to create fake vaccination cards.
The Department of Justice (DOJ) established the COVID-19 Fraud Enforcement Task Force in May 2021 to help lead federal enforcement efforts against pandemic-related frauds. DOJ officials ask that if you suspect a COVID-19 scam, contact the National Center for Disaster Fraud at 866-720-5721 or file an online complaint at https://www.justice.gov/disaster-fraud/webform/ncdf-disaster-complaint-form.
Hackers on the Lookout for Student Data
As students prepare for their summer break, we hope they have learned the importance of safeguarding personal data. This lesson has been dramatized by a data breach at Illuminate Education, which supplies software products to over 5,000 schools with 17 million students.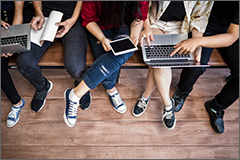 In January, hackers attacked California-based Illuminate, a provider of student assessment tools and ed-tech solutions, knocking it offline for a week and disrupting schools that depended on its systems. More recently, Illuminate has revealed the growing scope of the breach in a series of disclosures informing school districts in New York, Connecticut and Colorado.
The ed tech firm told New York City Schools that hackers may have captured personal data of 820,000 present and former students, prompting angry accusations that it had failed to protect the information. Illuminate has also told smaller school districts in Grand Junction, Colo. and Coventry, Conn. that student data may have been breached.
Student names, dates of birth, gender, ethnic background, and special education status are among the details exposed in the breach.