EverSafe Scam Watch
Protecting Your Financial Health
Beware Summer Vacation Scams
With summer approaching and life slowly returning to normal, you might be thinking it's time for that long-awaited vacation. We sure are. Unfortunately, scammers are also thinking about your vacation. Don't let them ruin it. Here are five vacation scams to watch out for, courtesy of the Better Business Bureau:
Vacation rental con. Fraudsters rent you a property that does not exist or is very different from what you saw in the ad. Be especially careful that you are not dealing with an established service that verifies the property. Be sure to ask detailed questions – and it can be better to talk on the phone than rely on emails. If you have any doubts, search online for details about the property in question to make sure it's legitimate.
"Free" vacation scam. Sometimes a cruise or travel company will entice customers with promises of a free vacation. Don't be fooled. Fees may pop up for air transit, taxes, port charges and other expenses. According to the Better Business Bureau, one sign of fraud is getting a surprise notice that you won a contest you did not enter. Scammers also may push you to accept their offer right away.
Hotel fraud. The goal of this scam is to get your credit card number, and crooks use different methods to trick the unwary traveler. They may call at night pretending to be the front desk and asking you to "re-verify" your card information. They may slip phony restaurant menus under your door as a way to capture credit card info if you call for food. Tech-savvy scammers also may set up "free" wi-fi connections to steal personal data from your computer. To prevent this scam, make sure you are connecting with your host's real wi-fi network.
Travel broker fraud. Shady websites that book airline tickets and hotel rooms may accept your payment – and then cancel the reservation, leaving you high and dry. It is difficult to recover money in these cases and your financial information may be in the wrong hands. Take care to deal with established companies with a proven track record. When it comes to scams, always know: If a deal looks too good to be true, it probably is.
Timeshare con. The scammer will contact a timeshare owner and claim to be an agent who has buyers that are interested in the property. The scammer convinces the timeshare owner to pay a fee for the service of connecting them with the supposed buyers. But it's all a ruse. There are no buyers, and the scammer vanishes – along with the timeshare owner's fee.
Facebook Messenger Fraud Goes Viral
Social media has been the social lifeline for millions of people during many months of quarantine. So it's no surprise that scammers spotted an opening. In one widely reported fraud, someone who pretends to be your friend says Hi on Facebook

Messenger. The pretender has copied your friend's profile picture and looks legitimate. After some vague small talk, the fake "friend" will send you a link. The fake "friend" may try to interest you in a website that they say can bring you money, such as a U.S. government grant. Or they may say they are raising cash for a worthy cause, like fighting hunger. If you click on the link, malware may then infect your computer and steal personal information.
If you get a message out of the blue that appears to come from a friend, stop to consider if anything about it seems fishy. If you have questions, don't be shy about confirming through another means that the sender is really your friend. Importantly, don't click on a link in the message.
If you determine that the message is a scam, make sure to block the sender and tell your real friend what's going on. Facebook also advises that you report the incident to them.
Popular Parking App Exposed Private Data of Millions
More than 20 million users of ParkMobile, an app that enables people to find parking spaces and pay for them wirelessly, have had personal information exposed to hackers, including email addresses, phone numbers, license plates and some mailing addresses.

Brian Krebs, a cybersecurity journalist, said that stolen user information, including his own, has appeared on a Russian-language crime forum online. ParkMobile lists its major cities as Washington D.C., Atlanta, Chicago, Philadelphia, and Boston.
The Atlanta-based firm said it has fixed the problem, which it blamed on "third-party software," and that no credit card information escaped. It added that users can change their ParkMobile passwords "as an added precaution." The breach potentially affects potentially 21 million consumers who signed up for the ParkMobile app before March 17. Given the number of breaches that happen every day, using a fraud monitoring service that scans the Dark Web daily for stolen personal information can be critical.
The Cruel Face of Identity Theft
Identity theft can endanger a lifetime of savings. Older adults are often the targets, which is why specialized protection is so valuable for seniors and their families. An elder fraud case brought by the Justice Department illustrates just how harmful these crimes can be.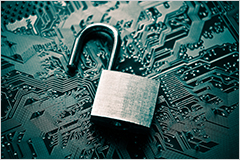 Dwayne Brooks, an identity thief from Seattle, was recently sentenced for a string of financial crimes in which he preyed on vulnerable, older adults, making off with more than $128,000. One of his victims was a 78-year-old woman who was dying at the time Brooks looted her accounts. He used her personal data to open credit accounts and capture her bank deposits, while also trying to obtain her power of attorney. Separately, an 84-year-old victim is still trying to untangle the fraud he committed with her finances.
In the course of Brooks' crimes, the scammer used debit cards, credit cards, checks and other personal financial information that he swiped from the mail, cars and people's homes.
"This defendant is a financial predator who ruthlessly exploited anyone he could, including the elderly, infirm, or even medically incapacitated," said Acting U.S. Attorney Tessa M. Gorman. "He was relentless in his efforts to open credit accounts, cash stolen checks, and steal from bank and retirement accounts. His victims are still sorting out the damage he did to their financial lives."
U.S. District Judge James L. Robart recently sentenced Brooks to five years in prison and ordered repayment of the money, which comes in addition to 15 months he has already served in state prison for related crimes.