EverSafe Scam Watch
Protecting Your Financial Health
Exploiting the Crisis: Scammers Target All of Us
The pandemic has created a perfect storm of isolation and financial need that is leading to new types of fraud every day. This wave of criminal activity can put a lifetime of savings at risk and makes it vital that you protect 
yourself and your family from financial scams.
As of late April, the FBI had reviewed more than 3,600 complaints related to the pandemic. The Federal Trade Commission has sent more than 120 warning letters to marketers making dubious claims about "treatments" for Covid-19. And health care officials continue to warn the public about elder fraud and Medicare schemes linked to Covid-19.
Cryptocurrency and Covid-19
To see how con artists are fine-tuning schemes for the coronavirus, consider the example of cryptocurrency. This is "virtual" money that people use on the internet. You may have heard of Bitcoin, which is one example. But cryptocurrency does not involve coins or any currency you can physically touch. It is a purely digital asset.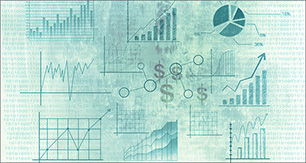 Significantly, cryptocurrency is not controlled by any government, and the online payments do not require the use of banks.
Over the years, law enforcement has warned of scams that lure investors into inflated cryptocurrency enterprises, as well as Ponzi schemes that have no real value. Last year, the Justice Department busted one such cryptocurrency scheme, which had raised more than $700 million from its victims.
The new concern is that cryptocurrency is being used in pandemic scams. In a recent warning, the FBI cautioned the public to watch out for the following schemes:
Blackmail. Crooks are threatening to infect their targets with coronavirus or release personal information unless they pay up with Bitcoin.
Hiding illegal assets. Scammers are posing as employers, asking individuals who are working at home to accept "donations" of cryptocurrency funds into personal bank accounts. Such funds may be stolen, and storing them is illegal.
Selling bogus health equipment. Criminals are spotting consumers on legitimate health care websites, then luring them away with promises to provide products if their target pays up in cryptocurrency.
The message from the FBI is to watch out. "Although there are legitimate charities, investment platforms, and e-commerce sites that accept payment in cryptocurrency, pressure to use a virtual currency should be considered a significant red flag," the bureau warns.
To report suspicious activity involving cryptocurrency, the FBI asks that you contact your local field office or visit the FBI's Internet Crime Complaint Center at ic3.gov.
Disaster Relief Sparks New Scams
Each new disaster relief program is catnip to crooks, who are now trying to hoodwink people out of small business relief. The FBI, Small Business Administration and Department of Justice are warning business owners to beware of scams related to the Paycheck Protection Program and Economic Injury Disaster Loans. 
In one tactic, criminals attack the computers of small businesses to install malware that can put the owner's identity at risk. That makes it vital to maintain effective protections for computer data and always be wary of emails, attachments and websites that seem odd or suspicious.
Don't Let Your Guard Down—Especially Now
Every day we see new evidence that criminals are updating scams to take advantage of Covid-19. But this episode has now lasted long enough that we are learning more of what to watch for.
Among the lessons learned so far:
Be Cautious When Browsing Covid-19 Websites
According to the Justice Department, many of the scammers use websites with domain names that contain the words "Covid-19" or "coronavirus." In some of these cases, the crooks xare posing as legitimate public health agencies. In one instance, for
example, scammers claimed they were collecting donations for the Red Cross.
Working Remotely
Remote connections have been lifesavers for many of us who can work from the comfort of home. But our dependence on reliable computer connections may create yet another opportunity for con artists—if we're not careful.
Tech-support scams, which pre-date the pandemic, have gained a boost from unwitting individuals who are working remotely. Crooks can target home computers with pop-up windows claiming that there is a computer virus or malware—and offering a phone number to call for help. Don't be fooled, and warn family members to be on the look-out for these scams.
Sooner or later, we all need genuine tech support. Make sure you can independently verify that the service is legitimate.
And remember that tech can be used for good. Fraud-monitoring technology can be used to alert you to suspicious transactions in your own finances and even notify you regarding erratic activity in your parents' accounts, across the miles. While being careful about scams online, you can fight fire with fire—using trustworthy technology that serves as an 'extra set of eyes.'
Don't Fall for "Treatments" and "Cures"
As of this writing, there are none. The FTC has cracked down on "treatments," varied as music CD's, intravenous doses of Vitamin C, Chinese herbs, ultraviolet light therapy, air purifiers, ozone therapy, bioelectric shields and other products. One California company falsely claimed that its herbal supplement offered prevention and treatment for Covid-19. (The company is also in hot water for claims that its product can treat cancer.)
We hope that effective treatments become available as soon as possible. And when they do, you will hear about it in the news. But until then, don't be reeled in by appealing sales pitches for "treatments" and "cures." To see a list of warning letters from the Federal Trade Commission and Food and Drug Administration, click here or go to: https://www.ftc.gov/coronavirus/enforcement/warning-letters.
Safeguard Your Medicare Number
Elder fraud is a by-product of this pandemic. According to the Centers for Medicare & Medicaid Services, people should be watching out for the following coronavirus scams:
Robocalls offering respiratory masks that are never sent.
Social media posts asking money for fake charities, or pretending that they will send a stimulus check in return for bank information.
Useless testing kits, cures, "immunity" pills, and protective equipment.
Medicare employees will not contact individuals unexpectedly and ask for Medicare numbers or other personal data. They will not show up at people's front door or try to sell them something. For further information about Medicare scams, click here.
Red Flags: How to Tell if Your Identity has Been Hacked

You've heard many times that scammers attempt to steal personal data, and Covid-19 is just the latest twist. But how do you know if your information has been compromised? Monitoring activity across your financial accounts, as well as your credit report and the Dark Web (to learn if your personal information is for sale), is critical.
In addition to vigilant monitoring, there are a number of 'red flags.' Knowing what they are can help you protect yourself and your family and guard against fraud, scams, and financial exploitation.
Here's a list from the FTC of warning signs that you may be the victim of identity theft:
Mistakes on your bank, credit card, or other account statements
Mistakes on the explanation of medical benefits from your health plan
Your regular bills and account statements don't arrive on time
Bills or collection notices for products or services you never received
Calls from debt collectors about debts that don't belong to you
A notice from the IRS that someone used your Social Security number
Mail, email, or calls about accounts or jobs in your minor child's name
Unwarranted collection notices on your credit report
Businesses turn down your checks
You are turned down unexpectedly for a loan or job
Keep in touch with your seniors and be aware of these warning signs. Stay safe!