EverSafe Scam Watch
Protecting Your Financial Health
Unemployment Fraud: IRS Reveals the Warning Signs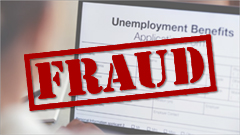 With tax season in high gear, taxpayers should watch for signs of unemployment fraud committed in their name, a scam that has soared in recent years, according to the Internal Revenue Service.
If a scammer has used your name to collect unemployment benefits, you may be tipped off through official mailings. For example, the fraudulent claim may trigger a notice from a government agency, an unexpected payment or even debit cards that come in the mail. You also may receive IRS Form 1099-G, referencing the benefit in Box 1. Finally, you may receive notice from an employer that a claim for unemployment benefits was filed in your name.
The IRS advises that anyone receiving a suspicious 1099-G should report it to the state agency that issued it. Workers should only pay taxes on income received and not wait for a corrected 1099-G to file their returns, the Department of Labor advises. Taxpayers can get details on where to report an unemployment benefit scam by clicking here. In addition, feel free to contact Customer Care at EverSafe at 1-888-575-3837 or hotline@eversafe.com.
You Don't Want to Win This Auction
A flourishing market in online auctions has emerged as a new venue for criminals who falsely tell bidders that they have won, take their money – and vanish without delivering the goods.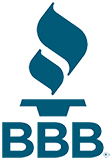 Legitimate online auctions have found a growing marketplace as consumers become increasingly comfortable purchasing collectibles, electronics and other expensive items over the internet. But scammers have seized on the opportunity, luring vulnerable consumers with fake auctions featuring products like cars, boats and motor homes.
"You visit the website, and everything seems legitimate," explains the Better Business Bureau. "You register to bid, which may include sending the auctioneer a copy of your driver's license, along with other sensitive personal information."
But then, "to your surprise, you win the item for a price that seems almost too good to be true. The auctioneer gives you instructions on how to transfer the money. Once you've paid, the "auctioneer" will likely disappear and become impossible to contact. The item you won is never delivered," the Better Business Bureau warns.
If you wish to participate in an online auction, it's important to make sure you are dealing with a reputable vendor. The FBI offers a handful of tips to avoid becoming a victim. Among the highlights:
Learn the rules before you bid. Understand your obligations as a buyer.
Consider insuring the transaction and shipment.
Do homework on the seller. Search online for feedback including possible complaints to the Better Business Bureau.
Buy with a credit card when possible, because it may be easier to dispute charges if necessary.
Be especially cautious about dealing with sellers outside the United States.
Consumer Tip: Watch Out for "Smishing" Attacks
You have likely heard the word "phishing" – a scam that targets consumers with emails that appear to come from a trustworthy source. Security experts are now warning about "smishing," a variation of phishing that takes the form of texts that land in your cell phone.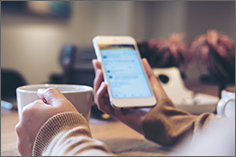 The funny-sounding term is based on technology – the letters SMS stand for Short Message Service, the technical system used for texting. In both smishing and phishing, crooks try to get their targets to reveal valuable personal information, such as account and Social Security numbers. According to NBC News, smishing attacks have multiplied as smartphones are used for more and more communications. The messages are typically designed to induce recipients to click a link on which scammers can capture information. Common messages say things like: "your package is waiting," "your bank is closing your account," "your debit card is locked," and, "you've won a major award." Scammers may pretend you are old friends or that a mutual pal gave them your number.
Consumers can take an array of steps to protect themselves, according to the Federal Trade Commission. Many phone services allow you to block messages from unknown senders. Recipients of dubious text messages can forward them to 7726, a watchdog service that is managed by the mobile industry. Information on call-blocking apps can be found by clicking here.
COVID-19 Scams Continue to Spread Even Now
Amid signs that the pandemic may be easing, it remains a gold mine for scammers who continue to exploit each twist and turn.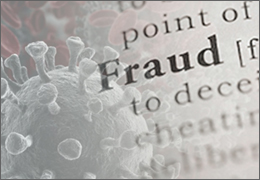 A recent fraud alert from U.S. Department of Health and Human Services warns that "individuals are using testing sites, telemarketing calls, text messages, social media platforms, and door-to-door visits to perpetrate COVID-19-related scams."
In late February, the government cautioned Medicare beneficiaries not to provide their Medicare number in exchange for supposed COVID-19 test kits. "Have you gotten robocalls, text messages, or emails offering COVID-19 tests in exchange for your Medicare Number?" officials asked in an email. "Be careful! Scammers are selling fake and unauthorized at-home COVID-19 test kits in exchange for your personal or medical information."
HHS officials warn the public to beware of any testing sites that seek personal financial or medical information in return for a free test, and also to watch out for such ads on social media platforms. The public can submit scam complaints to the HHS Office of Inspector General at https://oig.hhs.gov/fraud/report-fraud or by calling 1-800-447-8477.
Overall, the FTC has received 292,000 complaints of COVID-related fraud, reflecting $674 million in reported losses. Online scams involving imposters, undelivered merchandise, and cryptocurrency have been driving the statistics, according to Samuel Levine, the agency's director of consumer protection.
Always remember that you have rights as a consumer. If you have questions about a potential scam, you can call EverSafe's COVID-19 hotline at 888-728-8850 and/or send written communication to hotline@eversafe.com. You can often stop exploiters in their tracks – if you take steps to protect yourself and your family.