EverSafe Scam Watch
Protecting Your Financial Health
Scammers Offer Fake COVID Test Results
Con artists are focusing on springtime travel as they search for new ways to make money on the pandemic. European police have warned travelers to steer clear of criminals who are now selling fake COVID-19 test results. The phony test offerings have become more common as scammers look for new ways to profit from COVID-19, and travelers need negative test results to fly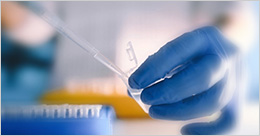 internationally (including back to the United States). Europol, the European Union police agency, said the fraud had been conducted at airports near London and Paris. It also has been reported in Spain and the Netherlands.
In the United States, meanwhile, authorities are warning consumers not to buy fake COVID-19 vaccination cards. Crooks may offer such cards in return for personal information that they then can use for identity theft. "Offers to purchase COVID-19 vaccination cards are scams," cautions the Office of Inspector General at the Department of Health and Human Services. "Valid proof of COVID-19 vaccination can only be provided to individuals by legitimate providers administering vaccines."
Here are some of the key warning signs that someone is hustling a fake vaccine. Watch out for:
Promises of special access to the vaccine – if you pay money in advance.
Requests that you put up money to get your name on a waiting list to receive the vaccine.
Offers for you to take added tests or more procedures when you are arranging to take the vaccine.
In another travel-related scam, a data breach has potentially compromised information involving frequent fliers in loyalty programs of American, United, Lufthansa, Singapore, Finn Air and other airlines. The passenger data reportedly was hacked from servers of SITA Passenger Service System, an information technology company used by airlines to help with ticketing and reservations. Frequent flier account data and perhaps other information was taken. SITA serves more than 400 airlines, although the extent of the hack remains vague.
"We do not believe this data poses a risk to our loyalty members or their AAdvantage miles," American Airlines said in statement, while acknowledging that passenger names, frequent flier account numbers and club status may have been captured.
Elder Fraud Schemes Stand the Test of Time
While swindlers have found many ways to exploit the pandemic, some scams have changed little over the years. Consider a classic elder fraud known as the grandparent scam. Scammers call up grandparents and pretend to be a grandchild who desperately needs cash. Callers might say they Worried Grandmaneed money to get out of jail, that they have been robbed or are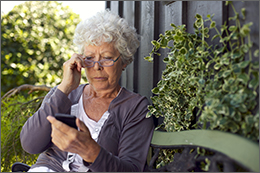 stuck in a foreign country. Sometimes they ask for money to pay medical bills. They will sound panicky and often ask the "grandparent" not to reveal the phone call to anyone.
A federal grand jury recently indicted two Rhode Island men on charges of seeking thousands of dollars from at least nine older adults in two states. The men told victims that their grandchildren had been arrested or jailed and urgently needed money. The alleged scammers even had a partner who pretended to be a lawyer, telling targets not to reveal the call to anyone. The Federal Trade Commission has counted more than 91,000 grandparent and similar scams between 2015 and early 2020.
The scam works because it pulls on powerful emotions. That in mind, here are some Do's and Don'ts from AARP to protect you and your loved ones from this enduring fraud:
DO's
Do always be careful about what you reveal on social media. Adjust your privacy settings to ensure that only people you know can see your posts and photos. Otherwise, scammers might get info they can use to exploit you.
Do ask questions. If someone calls up seeking money and says they're your grandchild, ask them a question only the child can answer, such as the name of their first pet.
Do say you'll call back – but first call your grandchild. If you can reach the child, that proves the call is a scam.
Do reach out to other family members to confirm the story, even if the caller tells you not to.
Do confirm that you are talking to a police officer. If a caller claims to be a police officer, make a separate call to the police station to be sure.
Do trust your gut. If the call seems fishy, it well may be.
DON'Ts
Don't be fooled by Caller ID. Scammers can use technology to pretend they are someone legitimate.
Don't give away information that helps the crook. For example, don't reveal the name of the child. See if the caller actually knows it.
Don't allow a caller to rush you into giving money.
Don't wire money, send cash or give out the number of a gift card. Criminals like these kinds of payments, which are hard to trace.
Don't panic. The scammer will invent a story designed to manipulate your emotions; try your best to stay objective.
Major Chinese Hack Follows Major Russian Hack
Customers of a Microsoft email service, including U.S. government agencies, small businesses and military contractors, have been attacked by Chinese hackers in a significant breach that is now under investigation. "Were concerned that there are a large number of victims," Jen Psaki, the White House press secretary, told reporters, adding that the event "could have far-reaching consequences." Details remain murky about the attack that was disclosed in early March.
Microsoft has said that perhaps 30,000 customers of the email service were compromised, as hackers tried to steal emails and install malware that enabled it to spy further on customers.
The Chinese hack follows an intrusion in late 2020 by Russians who planted code in software used by federal agencies to manage their networks. Both attacks remain under investigation, and their full extent is not known.
Identity Theft May Affect One in Two Consumers
Almost half of U.S. adults have been hit with identity theft, according to a new report that finds the crime much more pervasive than generally recognized.
The analysis found that 47 percent of consumers had experienced identity theft, which can harm consumers in many ways. Over a third – 37 percent – had their identities improperly used by others to apply for a financial account. Separately, 38 percent said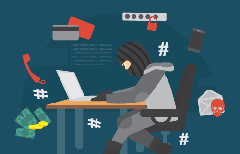 that within the past two years someone else had tried improperly to take over an account they owned.
The report, entitled U.S. Identity Theft: The Stark Reality, was sponsored by GIACT, a fraud detection company, and developed by Aite Group, a research and consulting firm. The findings suggest that identity theft is a much larger threat than past studies have suggested. It further found that if someone becomes a victim, they may not be satisfied with the support they receive from the financial institution in question.
More than half – 56 percent – whose name was used in a fraudulent consumer loan application, and almost half – 42 percent – whose name was used in a fraudulent credit card application, said they were not likely to keep doing business with that same financial institution.
The findings remind us how important it is to always stay on our guard against financial fraud and watch out for scams. Older adults are often the targets, and elder fraud remains a special concern. No one should risk losing a lifetime of savings. If you have questions about a potential scam, you can call EverSafe's hotline at 888-728-8850 and/or forward the written communication to hotline@eversafe.com. You can often stop exploiters in their tracks – if you take steps to protect yourself and your family.