EverSafe Scam Watch
Protecting Your Financial Health
World Elder Abuse Awareness Day June 15
Mistreatment of older adults is a global problem, and we are reminded of this challenge by the designation of June 15 as World Elder Abuse Awareness Day ("WEAAD"). Such abuse can take many forms including financial, physical, and emotional,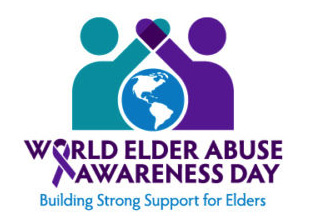 according to the Social Security Administration (SSA). Individuals who are socially isolated or cognitively impaired face particular risks, although the dangers of abuse apply more broadly and may be more pervasive in underserved communities.
As many as one in ten older Americans are abused annually. Yet such crimes frequently go unreported for reasons that include shame and embarrassment. And the statistics on the reporting of elder financial abuse are even more startling – an elder abuse prevalence study in New York State found that only one in 44 cases are reported.
When abuse takes the form of financial exploitation, certain clues may emerge. Changes to a will, surprising shifts in money managers, odd financial transactions, new mortgages, and newcomers who gain access to bank accounts may all be warning signs of financial abuse. A different set of factors may point to physical abuse including unexplained injuries, burns and bruises. Subpar hygiene or nutrition may reflect neglect from a caregiver.
"This World Elder Abuse Awareness Day, take some time to call or visit with an older adult," the Social Security Administration recommends. "Ask if they are okay and listen to what they tell you. Pay attention to signs of abuse or unusual behavior. Most of all, don't be afraid to report instances of suspected abuse."
If you question whether a loved one is being abused, you can pursue the matter by contacting a local office of Adult Protective Services (click here for information) or the National Center on Elder Abuse at 1-855-500-3537 (toll free). If you have questions about an incident involving potential elder financial abuse, feel free to contact EverSafe at 888-575-3837. And of course if you become aware of a life-threatening situation involving the abuse of an older person, always call 911.
Public Opinion: A Crisis in Consumer Fraud
Two in three American adults believe that fraud has reached the level of a full-blown crisis, according to a new study by AARP. Among adults age 50 and above concerns were even higher, with 81 percent of that age group agreeing that fraud has reached crisis levels.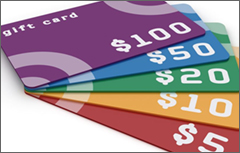 Nonetheless, only about 15 percent of scam victims inform the police, according to AARP, enabling many scammers to get away with their crimes. The report also found that fraudsters often seek payment in gift cards, cryptocurrency, and peer-to-peer payment apps, such as Venmo and Zelle, because such payments offer little protection to consumers.
Learning about scams can help you recognize if a criminal is setting you up as a target. "Financial predators use a playbook to get us into a heightened emotional state," said Kathy Stokes, AARP's director of fraud prevention programs. "They know it's hard to access our logical thinking when we are panicked, excited or scared. But knowing about specific scams makes it far less likely that we will engage with them."
Scam Job Postings on the Rise
Be careful if you answer a job posting. Employment scams have soared since the Covid-19 pandemic, costing job seekers millions of dollars, the Better Business Bureau (BBB) reports. In a typical job scam, the crook will trick interested applicants into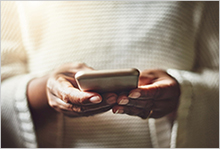 spending their own money or revealing personal data that can be used in identity theft. Reports of such scams skyrocketed more than 250 percent in the first quarter of 2023 compared to the same period a year earlier, according to the BBB's Scam Tracker. The median financial loss exceeded $1,500. Scammers exploited an array of job platforms including Indeed, Craigslist, WhatsApp, Facebook and LinkedIn, the report found. In some cases, scammers identified resumes on job sites and then designed scams with those individuals in mind. Job applicants ages 18-34 faced the greatest risk. This news may sound disheartening if you need to find a job. But experts say there are various ways to tell if an employment offer is a scam. Here are ten signs that a supposed job opening may be fake, according to the employment website Indeed.
The recruiter contacts you first. Yes, this happens with real jobs. But Indeed urges caution if a recruiter contacts you out of the blue and offers a job right away or makes any requests that seem unusual.
The pay is unusually high. If the compensation is far above normal for the marketplace, such as $75,000 for a part-time, entry-level role, be aware that you may be the target of a scam
The schedule is too flexible. While the Covid-19 pandemic transformed many rigid work schedules, it remains true that super-easy scheduling can be a scammer's trick. Crooks may choose to combine this feature with promises of unusually high pay and benefits to lure victims.
The job description is vague. A legitimate job posting may lay out detailed requirements that are intended to screen out many applicants. By contrast, phony postings may be purposely vague to draw in as many victims as possible. Indeed warns applicants to beware of jobs that only ask for your age or a couple other very basic requirements.
The offer comes without checking you out. Most real job offers come only after you have carefully applied and been interviewed by at least one hiring manager.
The company requires money up front. It's a huge warning sign if a supposed employer seeks money from you as part of getting the job.
The employer promises great riches. Be suspicious if the recruiter says you'll be able to build up wealth in a hurry. Look for reliable information about the company's compensation system. If such information is not available, beware.
The communication does not seem professional. Mistakes and inconsistencies in grammar, misspellings, and awkward language may all be clues that communications are coming from a crook.
Contact information is missing. If basic contact information is missing, it is important for you to find it elsewhere and confirm its authenticity.
The company seeks confidential information before they offer you a job. It is normal for a real recruiter to request basic contact information like your phone number and email address. But a legitimate company will not ask for confidential personal data, such as your Social Security or bank account number, before you have been hired