EverSafe Scam Watch
Protecting Your Financial Health
FEMA Scheme Exploits Grieving Family Members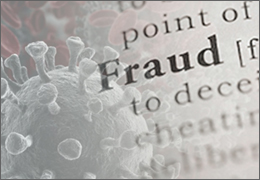 Scams may be the last thing mourners wish to think about. But criminals are now seizing on this vulnerable moment to gain personal information they can use in identity theft. The emerging fraud seeks to exploit a new federal program that pays up to $9,000 in funeral expenses for victims of COVID-19. The financial assistance for funerals is administered by the Federal Emergency Management Agency (FEMA).
In a fraud alert, FEMA said it is getting reports of scammers reaching out to grieving families and offering to register them for the funeral aid. Scammers then ask the mourners for personal information, such as the birth date and Social Security number of their deceased family member. "FEMA has not sent any such notifications and we do not contact people before they register for assistance," officials said in the alert.
The agency added that anyone with questions about someone who says they are from FEMA should call the agency's Helpline at 800-621-3362 or the National Center for Fraud Hotline at 866-720-5721. In a related FEMA fraud, crooks who say they are from the agency seek personal information from individuals who have gotten a COVID vaccine, the Better Business Bureau reported.
Consumer Tip:
Legitimate federal officials do not contact you out of the blue – by phone, email, text message or a knock on the door – and then ask you to provide personal information. To report a scam, you may contact the Federal Trade Commission, as well as local law enforcement.
Financial Frauds Find a Home Online
Digital scams, led by identity theft, increased sharply in the first months of 2021, with banking and other financial services a chief area of online fraud, according to new research by Transunion, a credit reporting agency.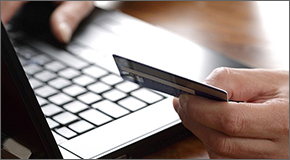 Scams that specifically involve financial services shot up 109 percent in the United States, when comparing the first four months of this year with the final four months of 2020, the analysis found. Globally, the increase in financial services scams was even higher, at 149 percent.
Scammers also set their eyes on non-banking industries. Globally, digital frauds involving travel and leisure jumped 25 percent between late 2020 and early 2021, and scams in the gaming industry increased 9 percent.
The new data show how swindlers follow the money. According to the Transunion report, 60 percent of consumers are now conducting most of their financial transactions through mobile applications. The pandemic accelerated this trend.
"The rate of fraud attempts are up globally and especially in the financial services industry because fraudsters understand this is where the most high-value transactions are taking place," said Shai Cohen, Senior Vice President of Global Fraud Solutions at TransUnion.
…And Older Adults are the Main Target
As seniors are going online in record numbers, con artists are designing scams to take advantage. The dangers of elder fraud leap out of the FBI's 2020 Internet Crime Report, which found that Internet crimes cost older adults almost $1 billion last year. The bureau received 105,301 complaints of such scams from victims age 60 or older, representing losses of $966 million.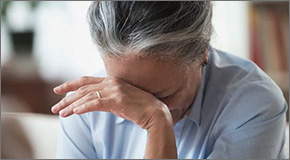 Top crimes in the new FBI report included phishing, in which the scammer impersonates a legitimate organization, such as by sending a fake text or email; non-payment for a service; failing to deliver a product that has been paid for; misuse of personal data; and extortion. Scams that specifically target older adults include investment fraud, romance schemes, phony tech-support offers, grandparent scams, fake charity solicitations and other swindles, according to the FBI.
Such elder fraud crimes can endanger a lifetime of savings, which is why specialized protection is so valuable for seniors and their families. Citing "the significant increases and impact of scams targeting the elderly," federal officials said they will release their first annual report on elder fraud later this year.
No age group or region of the country is immune. Overall, the FBI's Internet Crime Complaint Center received a record number of complaints last year, affecting victims of all ages with losses of more than $4 billion. California and Florida had the most victims out of 50 states, followed by Texas and New York.
Federal Agent Turned Identity Thief
Scammers turn up in some of the oddest places. Consider the case of Bryan Cho, a special agent with the Internal Revenue Service. In early June, Cho pleaded guilty in Brooklyn Federal Court to wire fraud and identity theft, in which he targeted a subject of his own investigations.
Using data gained through his law-enforcement job, the IRS agent schemed to create false identification documents and foreign passports, based on the stolen identity of an IRS investigative target. In one attempted scam, Cho used a phony ID document of the suspect to register a corporation overseas in the subject's name. Cho has agreed to forfeit $394,374 and now faces up to 22 years in prison.
"The defendant shamelessly violated his oath of office, and now he will pay the price for his criminal conduct," declared Mark J. Lesko, Acting United States Attorney for the Eastern District of New York, in announcing the guilty plea.
UPDATE: Parking App Breach Spawns Lawsuit
ScamWatch reported last month about a data leak from ParkMobile, an app that helps more than 20 million users find parking spaces and pay for them. Email addresses, phone numbers and other personal information were exposed in the breach, some of which ended up on an online Russian crime forum.

The breach has now sparked a class action lawsuit in ParkMobile's home state of Georgia. In the 28-page filing, reported by classaction.org, a Vermont customer of the app claimed that the breach was a "direct and proximate result" of ParkMobile's failure to implement "basic security procedures…" As a consequence, the suit claims, personal information is "now in the hands of criminals," and affected app users are at heightened risk of identity theft.
Interested individuals do not have to take any steps to join the lawsuit. If a settlement is reached in the future, interested parties should receive a notice in the mail, and that may not happen for years. You can find general background on class action suits here.