EverSafe Scam Watch
Protecting Your Financial Health
Watch Out for Scammers on LinkedIn
Hundreds of millions of people have used the online platform LinkedIn to broaden their business and professional networks. So it's no surprise that exploiters are following the crowd. The FBI recently revealed that scammers are using LinkedIn to lure targets into cryptocurrency schemes. "It's a significant threat," Sean Ragan, an FBI special agent, said in an exclusive interview

with CNBC, adding, "there are many potential victims, and there are many past and current victims."
The LinkedIn scammers create fake profiles to look like legitimate professionals. They then send messages to connect with their targets, establish rapport, and pitch cryptocurrency schemes. Initially, the fraudsters may steer their victims to legitimate websites in order to build trust, according to CNBC. But eventually they persuade their targets to send money to crooked sites where the cash disappears.
"That's what they focus their time and attention on," Ragan explained, adding that the fraudsters do "their homework" to come up with new ways to con people.
In response to the report, Oscar Rodriguez, LinkedIn's senior director of trust, privacy and equity, acknowledged  "a rise in fraudulent activity" on the internet, including LinkedIn. The company has said it removed 32 million fake accounts last year and that its defenses block 99 percent of scams and spam. But "trying to identify what is fake and what is not fake is incredibly difficult," Rodriguez told CNBC.
Consumer Tip: Keep Your Summer Vacation Scandal Free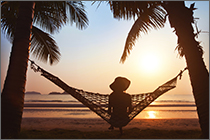 Criminals are well aware that Americans flock to the highways and airlines every summer. Scammers profit by offering fake vacation deals, non-existent rentals, super-cheap charter flights, and other offers that are too good to be true.
With that in mind, the Federal Trade Commission (FTC) has posted the following five Signs of a Scam in an effort to safeguard travelers from crooks who can ruin their vacations. Consumers should watch out for:
Vacations that are falsely marketed as "free." A common fraud involves telling consumers they have won a free trip – and then requiring a payment. Don't be fooled by false promises.
Vacation deals that are too vague. 

Scam

mers may promise a "five-star" resort or a "luxury" cruise. But they withhold key details, like the hotel address or name of the cruise company. If details like those remain unclear, change your plans.
Requests to pay for a rental by wire transfer, gift card, or cryptocurrency. These forms of payment are favored by 

scam

mers because they can be difficult to trace, making it impossible for victims to recover their money.
Pressure from a vendor to make a quick decision. 

Scam

mers often push their targets to pay as quickly as possible. If you sense improper pressure to pay for something, it can be a sign you are dealing with a fraudster.
Prices that seem remarkably low. Rental fees that are way below the market can be a warning sign, according to the FTC. We all like good deals, but if the price seems oddly low, do more research to make sure the deal is legitimate.
Consumers who have been targeted by travel scams are encouraged to inform the FTC at: https://reportfraud.ftc.gov. Consumers may also find contact information for their state attorney general at: https://www.consumerresources.org/file-a-complaint.
…And Steer Clear of Crooked Movers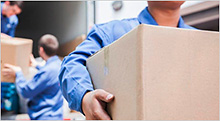 Summer is not only the big vacation season. With schools out and the weather warm, it's also a time when many folks choose to relocate. Unfortunately, the moving business has attracted more than its share of shady operators who can make your move a miserable experience.
In a dramatic example, Florida Attorney General Ashley Moody recently imposed a $20 million fine on Ohad Guzi, the owner of eight moving companies, and banned him from the business for life. Guzi's companies engaged in a range of deceptive practices such as drastically raising prices after a consumer's possessions were loaded in trucks, forcing customers to wait many weeks longer than promised for their goods, and outsourcing moving jobs to third parties that the consumers did not know.
"This wide-ranging, deceptive moving scheme victimized people all over the United States, including many here in Florida, by adding excessive charges to the quoted price, advertising professional moving services that the movers did not provide, falsely promising secure handling of household goods and hiding bad reviews by using a variety of misleading company names," Moody said in a statement.
The U.S. Department of Transportation (DOT) has put together a long list of red flags to watch out for in hiring a moving company. Here are some of the warning signs that your mover may be a scammer:
The mover's website does not include a local address or details about the company's DOT registration, such as its DOT number. Legitimate movers make this information easily available.
If you call the mover, someone on the other end answers with vague words like "mover" or "moving company" but not an actual company name. Established movers should answer the phone with a real company name and identify themselves clearly on their website.
The mover claims to have been in business for many years, but lacks an online presence that would back it up. One test: Look up business review websites to see if consumers have reviewed the company in the past or if the only online comments are very recent.
The mover gives an estimate over the phone or internet without actually inspecting your household, and does not follow up in writing. It's a mistake to rely on loose, verbal estimates.
Capital One Hacker Awaits Prison Sentence
A hacker who went by the screen name "erratic" and downloaded data on 100 million people from Capital One Bank, was convicted in June of seven federal crimes and faces up to 45 years in prison. Paige A. Thompson, 36, who worked at Amazon Web

Services until 2016, broke into accounts stored in Amazon's cloud, including Capital One and other customers of the online retailer.
Thompson got hold of about 120,000 Social Security numbers and 77,000 bank account numbers, according to the government's complaint. "She wanted data, she wanted money, and she wanted to brag," Assistant United States Attorney Andrew Friedman said at the end of the trial that took place in Seattle.
Capital One agreed last year to pay $190 million to settle customer lawsuits following the breach, in addition to paying more than $80 million in regulatory penalties. U.S. District Judge Robert S. Lasnik set Thompson's sentencing for Sept. 15.