EverSafe Scam Watch
Protecting Your Financial Health
FBI WARNING: Beware of Fake Antibody Tests
The list of pandemic scams keeps growing. Criminals are now pushing phony Covid-19 antibody tests, according to the FBI. They then use the information, such as a consumer's name and date of birth, to commit identity theft and insurance fraud.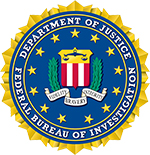 The fake antibody tests are being offered on social media platforms and through unsolicited emails and telephone calls. Warning signs include offers of free tests or other incentives to participate. Providers may ask to be paid in cash.
The purpose of an antibody test is to find out if you have had the coronavirus. A service provider who offers such a test should be able to show that it has been approved by the Food and Drug Administration (FDA).
Consult your primary care physician before undergoing any at-home antibody tests for Covid-19.
Use a known laboratory approved by your health insurance company for the antibody testing.
Do not share your personal or health information with anyone other than a trusted medical professional.
Check your medical bills and insurance explanation of benefits for any suspicious claims; promptly report any errors to your health insurance provider.
Follow guidance and recommendations from the U.S. Centers for Disease Control and Prevention and other trusted medical professionals.
Check the FDA website (fda.gov) for an updated list of approved antibody tests and testing companies.
If you believe you have been the victim of a COVID-19 fraud, report it to the National Center for Disaster Fraud Hotline at 866-720-5721 or justice.gov/disastercomplaintform or the FBI ic3.gov, tips.fbi.gov or 1-800-CALL-FBI.
…And Keep Your Hands Clean – the Safe Way
For months we've been reminded how vital it is to wash our hands frequently with soap and water. Hand sanitizers can provide a useful backup, but it turns out there's even danger in sanitizers. In early July, the FDA 
issued a warning
 that some sanitizers are being marketed with false, misleading and unproven claims of protection against Covid-19.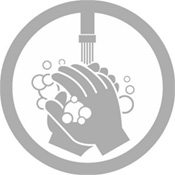 Officials pointed to false claims that hand sanitizers can provide protection for up to 24 hours. They also noted a "sharp increase" in products that contained methanol—wood alcohol—a substance that can be toxic on the skin and life-threatening if swallowed. Sanitizers containing methanol have caused blindness, seizures, nerve damage and death.
The FDA further cautioned against any sanitizers that are packaged to look like drinks or candy. Such marketing encourages people to swallow the sanitizer, which is particularly dangerous for children.
Consumers also are advised to watch out for labels that make the claim "FDA-approved." The agency does not approve hand sanitizers, so such claims are fraudulent.
The CDC recommends that people wash their hands with soap and water when possible rather than rely on sanitizers. But if you cannot wash your hands with soap and water, use an alcohol-based hand sanitizer that contains at least 60 percent ethanol.
You can report any problems with hand sanitizers to the FDA's MedWatch Adverse Event Reporting program. Just complete the online form or fax it to 1-800-FDA-0178.
Online Shopping Causing a Wave of Problems
For many of us, ordering supplies from the comfort of home has been a great way to stay safe during the pandemic. But new data are showing a sharp increase in consumer complaints about online purchases.
Record numbers of consumers have registered complaints to the Federal Trade Commission about online shopping in the months since the coronavirus spread around the nation, according to the FTC's latest Consumer Protection Data Spotlight.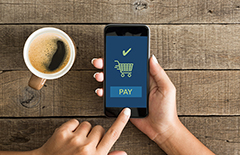 The agency received more than 34,000 such complaints from the public in April and May. More than half the complaints—in excess of 18,000—were about products that were not delivered. Facemasks, sanitizer, toilet paper, thermometers and gloves were the main examples cited as products that didn't show up. In May alone, the number of items never delivered represented a 200 percent increase over the Christmas season.
Complaints about online shopping have been rising for years, with a growing number of consumers claiming fraud and other issues. But officials said the recent spike stands out dramatically. The FTC offers the following tips to protect yourself while gaining the convenience of shopping on your computer or smartphone:
Before placing your order, check out the company by typing its name in a search engine with words like or "scam" or "complaint."
Confirm the seller's physical address and phone number.
Watch out for unfamiliar sites selling products that are in short supply or offering name-brand goods at steep discounts.
Pay with a credit card, and contact your credit card company to dispute the charges if a seller doesn't deliver your goods or they are not as promised.
You can get more consumer information about online shopping, and guidance on how to dispute a credit charge, at ftc.gov/onlineshopping. Scams should be reported to the FTC at ftc.gov/complaint.
Finally, remember to be vigilant about keeping an eye out for erratic charges on your and your loved ones' bank, investment, and credit card statements. Getting alerts with respect to older parents, especially as they continue to shelter in place, will help shut down scams at their inception. And you can do this—from a distance. EverSafe now has a special COVID-19 hotline you can call to report or discuss suspicious offers or activity.
RISK FACTOR: Phony 'Google' Security Alert
At a time when more people are working remotely, computer-based scams are a growing concern. Fake security alerts are a prime example.
If you use a computer regularly, you may have received such an alert—an email notifying you of a recent login to your Google account. The alert is meant to ensure that you were the one logging in and not some scammer. This email typically includes a link that enables you to check recent activity in your account.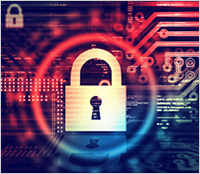 You may receive the email when you log in from a new device or a computer you don't usually use.
Unfortunately, criminals have recognized that this kind of scam provides an opportunity to capture personal data from unwitting users. The bad link may be a button that claims to lead to your Google security page, or a form that is supposed to help you change your password.
But if you click on one of these crooked links and fill in the details, you will be sending personal data to a hacker.
Fortunately, you can protect your savings by taking a few simple steps when you receive a security alert that appears to be from 'Google':
Ask yourself before responding: Is there a good reason for this email? Are you using a new device?
Look carefully at the sender. Hold off on answering the email and do not click on any attachments. If you are able to confirm the sender's address, do so without providing any of your personal information.
Is the email or text fishy in any way? Look for errors in grammar, spelling, or anything else that seems unprofessional.
Review your official Google account (without using links in the email). Click on your "Google apps" and go to your Google account page, which may show security details and important activity, such as which devices are signed on.
If you, a loved one, or client receives a suspicious communication and would like an opinion with respect to its legitimacy, call the EverSafe Hotline at 888-728-8850.
Security alerts can provide crucial protection in today's world of elder fraud, identity theft, and online scams. Getting a second opinion may be the best advice, especially when virus-related fraud is so prevalent.