EverSafe Scam Watch
Protecting Your Financial Health
The Fallout from Equifax Persists
Two years have passed since the news that almost 150 million people were affected by the Equifax data breach, exposing Social Security numbers, driver's licenses and other personal records to cyber thieves.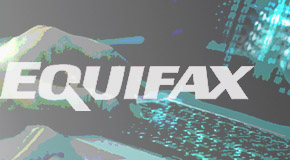 The data is still out there, and the danger of identity theft endures. As one example among many, data gained through the breach may enable crooks to trick the agencies into giving them benefits under someone else's name, according to the Government Accountability Office (GAO). "It is troubling that almost two years after the massive 2017 Equifax data breach federal government agencies continue to use outdated identity-proofing methods that put citizens at increased risk of identity theft," Sen. Elizabeth Warren (D-Mass.), Sen. Ron Wyden (D-Ore.) and Rep. Elijah Cummings (D-Md.) declared in a joint statement in June.
Using False ID to Claim Benefits
Federal agencies typically confirm the identify of benefits for applicants by asking them questions and comparing the answers to data in government files. The Centers for Medicare and Medicaid Services have no plans to overhaul their identification methods, the GAO found. The Social Security Administration and U.S. Postal Service have not yet started but said they will make changes in the future. "We need to do more to prevent these kinds of breaches, and the government needs to be better and smarter about protecting citizens," the lawmakers said in their statement.
Travelers' Images Stolen at Border Crossing
With summer vacations upon us, travelers might be thinking about the security of their homes or making sure they hang on to passports and other personal papers.
But who worries about photos of their faces—or license plates?
In fact, the growing use of biometric data and imagery has created a new cybersecurity concern. U.S. Customs and Border Protection officials recently reported that many thousands of travelers' images, including faces and license plates, had been stolen in a "malicious cyberattack."
The images were taken at an unidentified port of entry to the United States. They were held without permission by a federal subcontractor who got hacked. Officials have said that under 100,000 individuals were affected.
The breach comes at a time when the government is increasingly relying on biometric technologies, such as facial recognition, to identify travelers—creating a new target for criminals.
"This incident further underscores the need to put the brakes on these efforts and for Congress to investigate the (border) agency's data practices," American Civil Liberties Union attorney Neema Singh Guliani said in a statement.
"The best way to avoid breaches of sensitive personal data is not to collect and retain such data in the first place," she added.
The Customs and Border Protection agency is reportedly aiming to use facial recognition technology on all international passengers in the largest U.S. airports by 2021.
A government slip-up in personal data drew controversy earlier this year, with disclosures that the Federal Emergency Management Agency gave a contractor information on more than 2 million disaster victims. The data included banking details, such as bank routing numbers, used by survivors of Hurricanes Harvey, Irma and Maria, as well as California wildfires.

Q&A
with Howard Tischler,

Founder and CEO of EverSafe

---

Q. What can adult children do to protect their parents from financial scams, especially if they do not live nearby?
A. There's a lot you can do. But be aware that some older parents may need support and others may be doing just fine. Remember, your parents are used to taking care of you, not the other way around, so this can be a sensitive subject. Managing finances goes straight to a person's sense of independence.
As a starting point, it makes sense to have a conversation, but it needs to be the right kind of conversation. The tone should be educational and never preachy. Do your parents understand not to give personal details in an email or phone call? Would they allow a neighbor or caregiver to open their mail or pay their bills?
How to Protect Your Older Parents
You can learn a lot in a conversation. But there's more you can do, even if you live far away.
One way to monitor what's going on is to arrange for online access to your parents' financial accounts. Another is to arrange for a bill-paying service. Several apps now exist to help block robocalls, which can be fraudulent.
You also might find it useful to look at the kind of mail your parents are receiving. The Postal Service now lets people digitally review incoming envelopes (not the internal contents) through the Informed Delivery program that is available in many areas. This can give you an idea of the kinds of bills your parents are paying and the kinds of marketers that are targeting them.
But even those measures only go so far. True protection requires frequent monitoring of all accounts. It really calls for a holistic, continuous approach, because if something goes wrong, you want to catch it right away. That's where a service like EverSafe can make a huge difference.
We examine an individual's historical financial behavior to establish a personal profile. Then we analyze daily transactions to spot anything unusual, including withdrawals, missing deposits and more. If something looks out of the ordinary, we send an alert, which can also go to a trusted advocate like an adult child. Finally, if there is a problem, we'll assist with the recovery plan.
Huge Medical Data Breach Reported
A cyberattack that started last year and continued through March 30 has compromised medical and financial information of more than 20 million Americans, according to law enforcement officials.
The hack targeted patient records at Quest Diagnostics, LabCorp, BioReference Laboratories, Carecentrix and Sunrise Laboratories. Exposed personal data includes patients' Social Security numbers, bank account information, payment card information, addresses, birth dates and lab tests.
The personal info was taken from American Medical Collection Agency, a New York-based collections firm that worked with the large laboratories. The agency discovered the breach after being notified that credit cards of many patients had been linked to phony charges.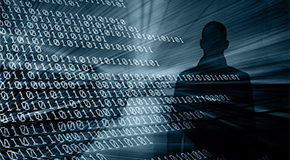 If you are potentially affected, recommended steps include obtaining a free credit report, putting a fraud alert on your credit file and considering a credit freeze.
"Massive data breaches like the one experienced by the AMCA are extremely alarming, especially considering the likelihood that personal, financial, and medical information may now be in the hands of thieves and scammers," said Maryland Attorney General Brian E. Frosh. "I strongly urge consumers to take steps to ensure that their information and personal identity is protected."
Risk Factor: Overconfidence Gets You Conned
Scammers target older adults for many reasons. According to the FBI, the most common include:
Older individuals typically have nest eggs, excellent credit and own their homes.
Many older adults are trusting and polite. Predators may exploit these traits, knowing such individuals may be more willing to go along with their requests.
Older adults may resist reporting a fraud out of embarrassment or fear that relatives will view them as no longer competent to handle their own finances.
Individuals with impaired cognitive ability may fail to recognize that they are being exploited. If law enforcement enters the picture, such victims may not be good witnesses.
Some older individuals may be receptive to phony claims about products that promise improved cognitive function, virility or other health benefits.
Despite all that, frauds can victimize adults of any age. Earlier this year, MarketWatch reported on new findings that shatter stereotypes about who is most vulnerable. Surprisingly, the most common victims of financial fraud were well-educated men in their 50s and 60s.
The study, conducted by the University of Michigan's Institute for Social Research, found that as an age group, people in their 50s and 60s were scammed more often than people in their 70s. People with graduate degrees were hit more often than those with less education. And men fared worse than women, with men 19% more likely than women to be on the wrong side of an investment fraud.
What's going on? One theory is that many educated men in their 50s and 60s have enjoyed success in life, are confident in their judgments—and prone to leaving their guard down when crooks approach with what sounds like an opportunity to make money.
Such men may be highly motivated to increase their nest eggs, recognizing that their retirement years are around the corner. But overconfidence plays right into the hands of fraudsters.
As a recent AARP article reported, "We often hear from victims, 'I've never been defrauded. I thought I was too smart.' If you believe you are immune to being cheated, think again."