EverSafe Scam Watch
Protecting Your Financial Health
Scammers Like to be Paid with Gift Cards
Gift cards have become one of scammers' favorite ways to get paid for frauds, the Federal Trade Commission is warning consumers. The official message: Only buy gift cards to use as gifts – not to pay strangers for a supposed service. "Gift cards are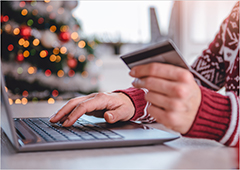 far more frequently reported than any other payment method for fraud, and the numbers have reached staggering new highs compared to past years," the FTC reported.
Target gift cards have the dubious distinction of being most popular with crooks. Fraud payments involving Target gift cards totaled $35 million in the first nine months of last year. That was more than double the amount of any other card. Scammers also sought cards from Google Play ($17 million in fraud), Apple ($16 million), eBay ($10 million) and Walmart ($6 million). Overall, such payments cost the public $148 million in the first nine months of 2021, exceeding the entire amount for 2020.
Gift cards are attractive to criminals because they are easy to buy, consumer protections are limited, and scammers can remain anonymous when they cash them in. Cards bought at Target, Walmart, Best Buy, CVS and Walgreens were widely cited in consumer complaints.
Not only are gift-card scams becoming more common, but they are also becoming more costly. The median or typical amount a person loses has jumped to $1,000 from $700 in past years, according to the FTC. Losses of $5,000 or more have increased from 8 percent in 2018 to 14 percent in the first nine months of 2021. Gift cards from Target also figure prominently in the loss data. Of victims who paid scammers with Target cards, 30 percent said they lost $5,000 or more.
CONSUMER TIP: Telltale Signs of a Gift Card Scam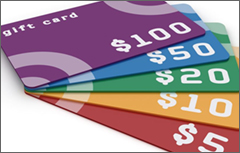 The fraud may begin with an unexpected phone call from someone who pretends to represent a business or government agency. The scammer goes on to tell the consumer their account has a security problem Stack of gift cards and seeks payment with a gift card to fix the issue.
Certain red flags are common to this fraud:
The scammer warns that you must pay right away to prevent a serious problem – and accepts payment only via gift cards. This kind of pressure is typical of a fraud scheme. Don't be fooled.
The caller may demand payment with a particular kind of gift card and even tell you where to buy it. Or the caller may want multiple gift cards purchased at multiple sites.
The caller will request a photo of the card you have purchased and ask for the pin number.
Victims of a gift card scam are advised to inform the company that issued the card, report it to the FTC by going to ReportFraud@ftc.gov, and to let local law enforcement know about the incident.
Bank Executive Raided Account of Deceased Customer
A Michigan bank manager thought he could use his position to divert money when no one was looking. Jeffrey Piecka, who managed a branch of JP Morgan Chase Bank in Burton, MI, spied on inactive accounts to find targets. He settled on one after concluding that the customer was dead, altering the account to gain personal access.
He then siphoned off money and kept it up even after he no longer worked at the bank. Piecka dipped into the account for payments to his landlord, credit card companies, his auto lender and a utility.
Ultimately, law enforcement caught up with him. In December, Piecka pleaded guilty to theft of government funds and aggravated identity theft and agreed to pay the Social Security Administration $169,967.63. As of this writing, the former bank manager awaits sentencing.
Planned Parenthood Hack Affected 400,000 Clients
Personal data of 400,000 clients of Planned Parenthood in Los Angeles has been breached, according to the reproductive health organization. Names, addresses, birth dates, and even clinical information about medical procedures and prescriptions were exposed in the hack.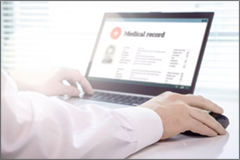 By installing malicious software, described as ransomware, the hacker "exfiltrated" the files that contained the personal information, said John Erickson, a Planned Parenthood spokesman.
Planned Parenthood has advised patients to review statements from health providers and insurers to make sure they are not being charged for services they did not receive. "At this time, we have no evidence that any information involved in this incident has been used for fraudulent purposes," Kevin Oliver, Planned Parenthood compliance officer wrote affected individuals on November 30. "However, in an abundance of caution, we wanted to notify you of this incident and assure you that we take this very seriously."
Remember that using a monitoring service like EverSafe can protect you and your loved ones in the wake of largescale breaches by providing daily scans of the Dark Web for personal information.
Scammer Faked Police Reports to Hoodwink Credit Bureaus
Michael Griffin was no ordinary scammer. Over a period of years, the North Carolina resident cooked up a series of frauds that included identity theft (often from children), and creating phony documents to deceive banks and credit bureaus. Griffin enlisted several members of his family in the illegal enterprise.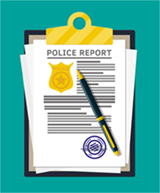 Griffin's schemes often involved creating fake information to help people repair low credit scores and get loans. One of his strategies was to concoct police reports in his home office that falsely claimed his clients were victims of identity theft that had hurt their credit ratings. Griffin then sent the fraudulent police reports to credit bureaus.
Through such efforts, he built a crooked family business that had 597 credit-repair clients, according to law enforcement. His scams also entailed creating false identities, including for himself, and stealing Social Security numbers of unwitting minors. "He was the go-to person to get fake documents to rip off banks," said Assistant U.S. Attorney William Gilmore.
In December, Griffin was sentenced to 10 years in prison. The sentencing follows previous sentences of co-conspirators that included his wife, sister, daughter, three sisters and two brothers. "Like a heavy, heavy anchor, he's taken his entire family down," said U.S. District Court Judge Terrence Boyle.