EverSafe Scam Watch
Protecting Your Financial Health
Social Security Scam Reaches Across the Pacific
Federal authorities have busted an elder fraud scheme that reached from India to Texas, with scammers conning money out of Social Security recipients by falsely claiming they owed cash to the government.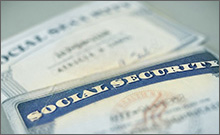 Based in call centers around India, the scammers contacted older Americans and identified themselves as U.S. government officials. They would then threaten their targets with financial ruin and criminal liability if they did not pay money to fix supposed problems with their Social Security benefits. On August 2, Aakash Kalpesh Gandhi, 28, of Washington State, was sentenced to 51 months in federal prison and ordered to pay an unspecified amount in restitution for his role in the conspiracy.
Gandhi's job was to oversee the payments made by U.S. victims and to make sure the cash reached his co-conspirators in India, according to prosecutors. In return, he received a share of the profits.
While questions remain about the crime, including the number of victims and the total financial amount involved, prosecutors said the crooks were part of a "very large network" that included hundreds of callers in various locations and targeted people throughout the United States. Gandhi's sentence was based on frauds committed in Texas.
"Our greatest generation is constantly being attacked by phone and computer scammers," said U.S. Attorney Brit Featherston in Beaumont, Texas. "Tricked, our elderly – and some not-so elder generations – are falling prey to phone scammers who threaten them with jail time if they don't withdraw, package, and mail money across the country."
Featherston added: "No government agency will threaten you with jail over the phone and then demand cash be wrapped in foil and mailed."
New Scams Keep on Coming
Scammers are nothing if not creative. With one eye on technology and another on human frailty, they keep finding new ways to exploit their victims. Here are some of the most common new scams now being reported, according to AARP: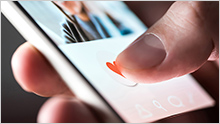 Google Voice Scam: This fraud targets people who post their phone numbers online. Say you post an ad. The scammer will call and pretend to be interested but will say they want to make sure you are not a scammer. They will then send you a fake Google verification code to confirm your identity and ask you to read it aloud. What they are actually doing is stealing your identity – setting up a Google Voice telephone account in your name, which enables the scammer to pretend to be you in future crimes.
Your best defense: Don't share verification codes with strangers – or anyone you can't completely trust.
Rental Assistance Scam: Behind in your rent? Be careful where you go for help. Scammers pretend to work for the government or nonprofit agencies offering assistance to renters who have fallen behind. But they are actually seeking payments or personal data in return for help they will never provide.
Your best defense: Do a little research to make sure you are dealing with an honest rental assistance program. You can find legitimate services in your area by clicking here.
Fake Job Scam: When you look for a job, beware of scammers who are looking for you. Fraudsters may post ads on employment websites like Indeed and Monster, or they may try to reach you directly through a call, text, or email. They will make you a very attractive offer, but are really trying to capture personal information or charge you a fee.
Your best defense: Set up a separate email address for your job search. If you have any questions about an offer, independently confirm it with the company's human resources department. You can search on the internet to see if the individual recruiter you are dealing with or your prospective employer is connected to words like "scam" or "complaint." Never send money or financial information during a hiring process.
Phony Amazon Employees: Scammers who pretend to be from Amazon are contacting consumers with fake stories, for example that a purchase has recently been made in their name. As with many other swindles, their goal is to gain personal information that can be used in identity theft.
Your best defense: Ignore calls, texts, emails, and social media messages that look like they came out of the blue from Amazon. If you have questions about your account, call Amazon customer support directly at 888-280-4331. You can find automated online connections to Amazon by clicking here.
Crypto Payments: This scheme also starts with a make-believe story, such as that you have won a lottery or owe money to the government. The criminal then instructs the victim to deposit cash in a nearby cryptocurrency ATM, supposedly to cover a fee or handling charge. The scammer stays on the phone and guides the victim through the process of sending a payment in the form of cryptocurrency to a QR code with an imbedded address. Once that happens, the money is likely lost forever.
Your best defense: Beware of any request to pay with cryptocurrency. According to the Federal Trade Commission, "nobody from the government, law enforcement, utility company, or prize promoter will ever tell you to pay them with cryptocurrency. If someone does, it's a scam, every time."
Children's Data Hacked from Schools
EverSafe Scam Watch reported in May on the data breach of Illuminate Education, in which confidential data of hundreds of thousands of students in New York, Connecticut, and Colorado were exposed to hackers (820,000 present and former students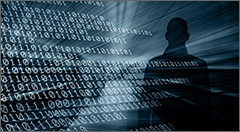 in New York City alone). Now, as kids throughout the country prepare to return to school for the fall, the scope of that breach continues to grow.
Since the story first broke, a growing number of school districts have been added to the list, including schools in Los Angeles and throughout California. Schools in Oklahoma and Washington State also have been affected. Illuminate Education provides software used in student assessment, including for students with learning problems. Names, dates of birth, gender, ethnic background, test scores, and special education status are among the details that have been exposed in the breach, which potentially affects more than a million students.
In a statement to the New York Times, Illuminate said it had "no evidence" that student data has actually been misused. But critics say the episode dramatizes the need to strengthen data protections for students and for government officials to hold education technology firms accountable for their handling of sensitive personal information. "There has really been an epic failure," said Hector Balderas, the attorney general of New Mexico.