EverSafe Scam Watch
Protecting Your Financial Health
A Plague of Scams Continues to Spread
We have repeatedly warned about scams related to the Covid-19 pandemic. Unfortunately, these crimes remain all too common and may be increasing. As of this writing, more than 15,000 Americans have reported frauds that have cost nearly $12 million. Those figures almost certainly understate the problem, because scam victims are often too embarrassed to report what happened or suffer from cognitive challenges that limit their ability to recognize that they've been exploited.

Fraudsters may be getting even more ambitious. In early April, police arrested a Georgia man who tried to defraud the Department of Veterans Affairs out of hundreds of millions of dollars for face masks that did not exist.
Scammers continue to target individuals with offers of phony cures, fake test kits and worthless advice. They may hide behind sham websites, social media accounts and mobile apps, and lure victims through emails, texts and robocalls. In one scam, they call individuals, pretending to be doctors or hospitals that have treated the person's friend or relative, and then demand payment for that treatment.
Law enforcement officials and government agencies are trying to respond. The Department of Justice has ordered each of the 94 U.S. attorneys to designate a "Coronavirus Fraud Coordinator" for their districts, with responsibility for directing prosecutions and conducting public outreach. Both the Federal Trade Commission and Food & Drug Administration have cautioned consumers about coronavirus scams and the danger of losing money to fake products.
Monitoring finances, and assisting homebound family members keep an eye on their financial accounts, credit cards, credit data, and the Dark Web, are important preventative steps to keep fraudsters at bay. Consider setting up a system in which you can receive alerts for any erratic activity on loved ones' accounts—while you are physically apart. Keep in mind that many of these scams will not be detected by monitoring only your credit report.
Stimulus Checks are a Potential Concern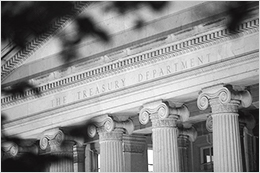 Criminals understand that people are worried about their health and finances—and they see an opportunity in this pandemic.
Be aware that no government official is going to call or email about a stimulus check. Nobody should be asking for personal information related to the stimulus, and such an inquiry should set off alarms. The Treasury Department cautions the public not to respond to any calls or emails offering any kind of coronavirus-related payment in exchange for personal data. Recipients of such overtures are asked to contact the FBI at www.ic3.gov.
If you, a loved one, or a client has questions about the status of your stimulus check, go to this IRS website: https://www.irs.gov/coronavirus/get-my-payment. [The $2 trillion stimulus package is providing payments of $1,200 for people with income below $75,000. Married couples who file jointly and earn less than $150,000 qualified for $2,400. Families who claimed children under age 17 as dependents should get payments of up to $500. Overall, stimulus payouts were scaled down at higher income levels.]
Phishing for Dollars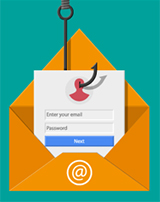 Whether communicating about stimulus checks or another virus-related scam, crooks are exploiting telecommunications to conduct their business. In a wave of "phishing" attacks, they are sending emails that attempt to lure victims with offers of useful information about Covid-19. Then, when the recipient clicks on the email attachment, it may trigger a cyber-attack on their computer. And when that happens, the criminal may be able to hack into personal information, including financial data, putting their identity at risk.
In response to such concerns, the Federal Communications Commission has posted an array of tips to help people avoid falling victim to a coronavirus scams:
Never respond to calls or texts from numbers you do not recognize. If the message seems suspicious for any reason, steer clear.
Do not give away your personal information in an email, text message, or phone call.
Consider it a "red flag" if you receive a communication pressuring you to quickly turn over money, or an unsolicited request to provide or "confirm" personal data.
Even when the name of a government agency appears on caller ID, it may be fake. This is called spoofing. Remember that government agencies will never call you to ask for cash or personal information.
Do not click any links that appear in a text message. If a friend sends you a text with an odd or unexpected link, find out if they have been hacked.
If you are making a charitable contribution for coronavirus, make sure the organization is legitimate. [Click here for more information on charity scams.]
Tips from the FBI
Government impersonators are among the most common forms of Covid-19 fraud. They attempt to induce people to pay them for phony coronavirus testing or other services, which they do not deliver. And while they typically reach out via emails and phone calls, some are going door to door.
Stick to health providers who are established in your community. This includes your doctor, hospital, pharmacist and local health department. Fake treatments are the crime of greatest concern, one official said, because victims risk more than money: The "cure" may be dangerous to their health.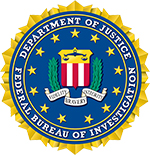 Working from home—or seeking work from home—creates potential targets. The FBI cautions that individuals who are at home and jobless are especially vulnerable to "work-from-home" scams. These days, of course, millions of people fall into this category. Beware if a stranger requests that you pay them for some unexpected service. In one work-from-home scam, the criminal may ask you to help store or move their money. They sometimes ask people to allow a bank transfer to flow through their account. Such activity is likely a federal crime, however, and you are being asked to serve as a money mule.
Don't fall for get-rich-quick schemes based on profiting from the coronavirus. Investment scams have cropped up to lure would-be investors with phony claims about products that pretend to detect, prevent, or cure Covid-19. These pitches may be found within "research reports" about low-priced stocks that are poised to soar in value, according to DOJ. But the details are simply cooked up to make worthless products look like a great opportunity.
The investment schemes are yet one more ruse designed to take advantage of the public during the pandemic and exploit human frailties. Rising joblessness and financial pressures caused by Covid-19 have increased many people's need for money and in some cases led to downright desperation.
Please remember: We all must use our best judgment through this difficult time.
Watch out for scammers, because they may be watching you—and yours.