EverSafe Newsletter
SENIOR FINANCIAL PROTECTION NEWS
Providing thought-provoking articles, commentary and general information on issues related to aging and financial health.
Financial Planning for Aging Parents
EVERSAFE CITED AS IMPORTANT STEP IN KIPLINGER ARTICLE
As highlighted in a recent Kiplinger's piece, it's important to talk to parents about their finances and the way they'd like their assets to be managed as they age. This article outlines important considerations for talking with parents about protecting their hard earned savings. They include:
Asking parents to share information about the nature and location of accounts in the event there is an emergency or they become incapacitiated. They may also wish to share the names and contact information for their financial services professionals, such as a financial advisor, broker, or accountant;
Setting up automated bill payments to avoid the stress of arrears and consequences of non-payment;
Considering the appointment of a durable power of attorney, which may avoid the need for a guardianship or conservatorship if your loved one becomes unable to manage their finances.
Kiplinger also recommends using EverSafe to monitor accounts more efficiently and receive alerts when suspicious activity does occur.
---
Protecting Your Assets & Your Identity After the Equifax Breach
A timely article in Forbes outlines advice from EverSafe's Liz Loewy on strategies for dealing with fallout from the recent Equifax data breach. Loewy reminds consumers that applying for a Credit Freeze, which should be filed at all three credit bureaus, is a generally a more restrictive option than initiating a Fraud Alert with the bureaus. With an alert, which lasts for 90 days (unless renewed), businesses issuing credit must take steps to verify the customer's detect issues that the human eye may miss.
Many Americans continue to struggle with the aftermath of the Equifax breach. A recent Washington Post article advised readers to take the important step of creating a "my Social Security" account as soon as possible so that scammers don't create a phony account first. One indicator that your information has been compromised is if you encounter issues creating that account. This may mean that a scammer has already used your personal information to apply for retirement or Medicare benefits in your name. The author suggests looking for additional protection tips by visiting StaySafeOnline.org.
---
Elder Abuse Prevention & Protection Act
LEGISLATION PASSES THE HOUSE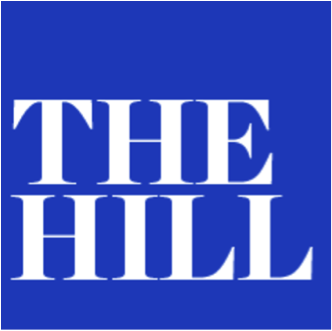 As reports of financial exploitation and scams continue to spread across the nation, new legislation will improve law enforcement efforts against criminals who target older adults. This bill, created by Senate Judiciary Committee Chairman Chuck Grassley (R-Iowa), was recently approved by lawmakers and is now awaiting the President's signature. Once signed, the law will require that each federal district have at least one assistant U.S. attorney assigned to oversee cases involving elder abuse, and the Justice Department will be required to train FBI agents with respect to issues facing older victims. Criminals would also face enhanced penalties for telemarketing and email scams directed against seniors.
Additional legislation to keep an eye on is H.R. 3885, the Senior Citizen Protection Act of 2017, which was introduced at the end of September. This bill would create an elder abuse registry and provide funding to states for operating their own such list.
---
CEO Howard Tischler on Cheddar
FOR CYBERSECURITY, "FIGHT FIRE WITH FIRE"
During an interview on the live news network Cheddar, EverSafe CEO Howard Tischler informed the audience that over 1,000 data breaches, in addition to the Equifax hack, have occurred this year alone. To fight against criminals who use technology to hack into systems with personal data, Tischler advises consumers to use technology, like EverSafe monitoring, to protect themselves.
---
Abuse of Guardianship Laws
NEW YORKER MAGAZINE REVEALS DISTURBING CASES
According to a piece in the New Yorker, "In the United States, a million and a half adults are under the care of guardians, either family members or professionals, who control some two hundred and seventy-three billion dollars in assets."Unfortunately, current laws relating to guardianship and conservatorship fall short in serving adults who need the most protection. Without a comprehensive compilation of data on the issue of guardianship exploitation, those who are most vulnerable remain at risk in the system. There are a number of initiatives focused on protecting incapacitated persons, including the founding of the national organization Americans Against Abusive Probate Guardianship, which is a small but important step toward shedding light on this pervasive issue.
---
OBITUARY IDENTITY THEFT
The unfortunate truth is that fraudsters often target older adults when they're at their most vulnerable. Scammers scan obituary notices to locate critical identifying information which enables them to steal the deceased person's identity. The IRS has put together a list of ways to protect against this kind of identity theft:
Ask the credit bureaus to put a "deceased alert" on your loved one's credit report by providing them with a death certificate;
Avoid putting personal information in the obituary (i.e. birth date or a mother's maiden name);
Send the IRS a copy of the death certificate;
Look at the IDTheftCenter.org website for more protection information. Type "deceased" into the search box on that website.
---
AVOID FACEBOOK SCAMS
According to a 2016 Pew Research Center study, well over half of Americans over the age of 65 use Facebook. This social media platform has become a powerful tool of communication and helps many older adults connect easily with friends and family, which can decrease isolation and the health risks associated with loneliness. That being said, Facebook users need to keep apprised of online scams that are currently being used on that platform. Here are a few:
A phony Facebook Messenger chat box message is sent from a name the seniors recognizes, with an emoji icon and a short link ("bit.ly" or "t.cn"). If you click this link, malware will redirect you to other dangerous website pages;
Offers of "free" airline tickets for "liking" an advertisement;
Bogus coupons come from seemingly reputable organizations like Home Depot or Sears. The user will then be asked to share the coupon with friends and directed to fill out a survey that requests sensitive personal information.
Preventing elder financial abuse often requires a team effort. Continue to educate older loved ones about social media scams to keep them connected – but protected.
EverSafe can help you implement the "Trusted Contact" rule!

Are you a Broker-Dealer or a registered representative of a broker/dealer firm? Then you're probably aware that FINRA (the Financial Industry Regulatory Authority) amended Rule 4512 and implemented FINRA Rule 2165, effective February 5, 2018. This means that broker dealers, upon the opening of an account, will be required to take steps to obtain the name of a "Trusted Contact," who may be contacted regarding issues related to those accounts.EverSafe's exclusive Trusted Advocate feature makes it easy. We'll take care of obtaining Trusted Contacts' name(s) and contact information for you, ensuring they are notified. We can add fraud monitoring, with alerts to "Trusted Contacts," if requested.

Please email TrustedContact@EverSafe.com if you are interested or have questions.