EverSafe Newsletter
SENIOR FINANCIAL PROTECTION NEWS
Providing thought-provoking articles, commentary and general information on issues related to aging and financial health.
COVID's Second Wave
HOLIDAY SEASON BRINGS CHALLENGES… AND HOPE
New Coronavirus cases have hit an all-time high across the country. But while hospitalizations and deaths are rising, the holiday season does bring some good news. American pharmaceutical companies have made astonishing progress on COVID 19 vaccines, and first dosages will likely be available to high-risk populations as soon as December of this year. In the meantime, health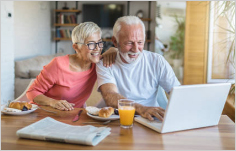 officials have warned Americans against traveling during the holiday season. And, once again, this advice will hit seniors particularly hard—as many older adults have continued to 'shelter in place' since the spring. Almost half of seniors report feeling lonely on a regular basis, according to the U.S. Department of Health and Human Services. During the holidays, these numbers will almost certainly increase thanks to social isolation coupled with the "holiday blues," which "can cause irritability, fatigue and sadness," according to the American Psychological Association.
It is important to think of ways to support older relatives over the upcoming holiday season. Stepping up communications, especially if you're giving up an in-person visit, is a good idea. Consider scheduling specific days and times to talk. Remind loved ones that the vaccine is on the way. If your parent or grandparent is famous for a favorite family dish, ask them to share the recipe so that you can make it over the holidays. Being creative at virtual get-togethers can make them memorable and fun. Share a toast, show grandparents your kids' new art projects, or have the musician in your family play a number. Other suggestions for sharing holidays across the miles can be found here.  You can find ways to be together—even when physically apart.
GOVERNMENT / LEGISLATIVE UPDATE
NEW BILL FOCUSED ON ELDER FRAUD PREVENTION
The House of Representatives has approved bipartisan legislation which cracks down on fraud targeting older Americans. The Seniors Fraud Protection Act was introduced by Reps. Vern Buchanan (R) and Ted Deutch (D), both from Florida, the state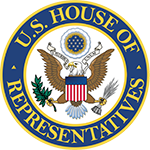 with the highest percentage of older people in the country. Scams targeting seniors have escalated in the state, and this bill focuses on fraud that ensnares older, vulnerable people—including sweepstakes and charity schemes. It also addresses online fraud and phony investment scams. The legislation has been endorsed by AARP, which reported that scams victimizing older adults have only increased during the COVID-19 pandemic. If this bill passes in the Senate and is signed by the president, the legislation will create an advisory office in the Federal Trade Commission's Bureau of Consumer Affairs, which will keep consumers updated about current scams. Deutch and Buchanan introduced this legislation in the last three Congresses. Senators Susan Collins (R-ME) and Amy Klobuchar (D-MN) have introduced bipartisan companion legislation in the Senate.
Post-Retirement Financial Security
'ALTERNATIVE' JOBS CAN FILL THE GAP
New research shows that older adults who stop working without the financial means in place to retire comfortably can still build security by working at non-traditional or part-time jobs. This kind of 'alternative employment,' even without health benefits or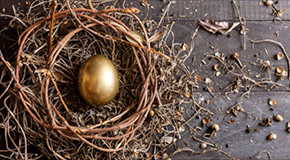 retirement perks, can help retirees earn enough to reach their financial goals within a few years. According to the study, conducted by the Center for Retirement Research at Boston College, "workers who are underprepared financially for retirement and hold jobs without health or retirement benefits after age 62 are able to close much of the gap in their retirement security by the time they're 67 or 68." This is positive news, especially as the pandemic has meant early retirement or unexpected loss of work for many Americans. The Center's research confirms that these individuals can feel confident about their retirement security—if they pursue non-traditional work.
FTC ISSUES ANNUAL REPORT ON SENIOR SCAMS
Last month, the Federal Trade Commission issued their annual report of fraud schemes that target and disproportionately impact older victims. Their findings reference the reporting of fraud and do not appear to take into account cases in which older victims are incapable of reporting (due to disability or diminished capacity) or who make a decision to refrain from reporting. In the report, the FTC
indicated that adults age 60 and older are more likely to report losing money to particular types of scams. The most frequent type of fraud reported by older adults was online shopping scams. Other significant losses came from romance and imposter scams. The report stated that "scammers posing as the Social Security Administration pushed reports of losses on government imposter scams by older adults to the highest level on record in 2019, more than 30% higher than the 2018 number." And seniors were "…more than six times more likely than younger consumers to report losing money to tech support scams" last year. They were also three times likelier to report theft due to the infamous prize, sweepstakes, or lottery schemes. These statistics underscore the importance of educating and updating loved ones and clients about scams. You can report senior scams to the FTC at ReportFraud.ftc.gov. And if you believe that you may have been the victim of fraud or identity theft, feel free to call EverSafe Customer Care at 1-888-575-3837.
Reversing the Human Aging Process?
FASCINATING RESEARCH SHOWS PROMISE
Israeli scientists claim that they have managed to reverse the biological aging process—using oxygen. Research conducted by Tel Aviv University and Shamir Medical Center found that when seniors (age 65+) were placed in a pressurized chamber and given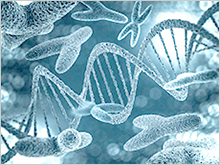 oxygen for 90 minutes/day, five days/week, for three months—the aging process was not just delayed, but reversed! This research, published in Aging, focused on two key indicators of biological aging: the shortening of DNA telomeres (nucleotides of chromosomes) and the accumulation of senescent cells (cells involved in a process that acts to protect against cancer, but recent discoveries have extended its role to address complex biological processes such as tissue repair, aging, and age-related disorders). "35 seniors were involved in the study and were administered hyperbaric oxygen therapy ("HBOT") utilizing 100% oxygen to enhance the amount of oxygen dissolved in the body's tissues," according to an article on the research. Every 20 minutes, the participants removed their masks for five minutes, bringing their oxygen back to normal levels. The observations of these participants included "improvements in attention, information processing speed and executive functions, which normally decline with aging and about which more than 50% of people over the age of 60 express concern." According to the study, these cellular improvements were equivalent to the way the participants' bodies looked 25 years earlier.