EverSafe Newsletter
SENIOR FINANCIAL PROTECTION NEWS
Providing thought-provoking articles, commentary and general information on issues related to aging and financial health.
Protect Your Savings
DON'T LET FRAUD RUIN YOUR HOLIDAY
Hundreds of billions of dollars are being spent this holiday season, and you can be sure that con artists are watching closely. Fake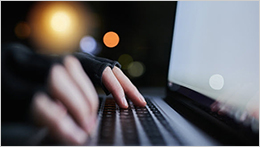 websites, online scams, phony charities, make-believe shipping notices, and even fraudulent letters from Santa—designed to capture parents' personal data—can all put a chill on the holiday season.
One survey found that online fraud attempts jumped 22 percent between Thanksgiving 2017 and the beginning of 2018. More recently, the Consumer Federation of America warned about "porch pirates" who sneak up to your front door and make off with gifts and packages intended for you.
But porch piracy can take a couple of forms. In one version, known as the "hot package scam," the thief orders an item in your name, waits for it to be delivered to your address, and then snatches it off your doorstep.
DEFEND AGAINST "PORCH PIRATES"
The Consumer Federation of America recommends certain measures to protect yourself from porch piracy:
Track your package. This is usually easy to do with online orders. (Be aware that crooks sometimes shadow the delivery truck and make their move right after it's dropped off.)
Use a different shipping address if you may not be home, such as your workplace or a friend's house.
Try to schedule delivery for when you will be home. This service is often available.
Use security devices. Cameras, package-theft alarms and motion-activated spotlights may discourage crooks from approaching your door. Even a warning sign may provide some deterrent.
The Season is a Good Time to Check on the Vulnerable
Holiday times can be a reminder that some of us are especially vulnerable to fraud and exploitation. Older adults who live alone and lack close relatives are growing in number—and provide a prime target for scammers.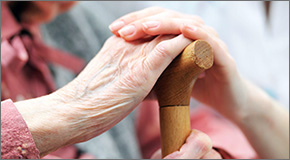 They have been given labels like "solo agers" and about 14 million Americans fall into this category, according to the U.S. Administration for Community Living. Their numbers continue to increase, reflecting the many adults who never marry, are divorced or become widowed. The proportion grows with advanced age. Almost half the women who are past 75 live alone.
Maybe a solo ager is in your family—perhaps a long-distance parent—and you are going visit her this time of year. Or maybe she is a neighbor you haven't seen lately. Or a friend you exchange holiday cards with each year. If an isolated person develops problems, such as dementia, she may become subject to many dangers.
"Who will notice signs of physical or cognitive decline and find appropriate help?" asks financial columnist Liz Weston. "Who will pay their bills, vet their financial advisors and monitor their bank accounts? Who will hire and supervise caretakers or research nursing facilities when they can no longer care or themselves?"
Many older individuals are perfectly capable of handling those responsibilities by themselves. But these abilities may decline with age.
STEPS TO PROTECT SOLO AGERS
Fortunately, there are clear steps people can take to protect themselves. They can sign documents to declare their health care wishes if they become incapacitated. They can enlist trusted parties to watch over their finances and safeguard them from fraud. They also may benefit from a service that regularly monitors their financial accounts and flags any unusual activity. Keeping track of such details can be overwhelming for an individual, but a service like EverSafe provides ongoing protection against fraud, scams and financial exploitation.
Solo agers are a large and growing part of America's population. Does anyone you know fit in that category? Take a moment in this holiday season to see how they are doing. No one should have to face risks to their savings and security by themselves.
IRS ANNOUNCES 2020 TAX COUNSELING FOR THE ELDERLY

The Internal Revenue Service recently awarded more than $9.8 million to organizations that provide free tax counseling to older adults. These funds support a select group of 27 Tax Counseling for the Elderly ("TCE") applicants from across the country (PDF) that provide complimentary federal tax return preparation and assistance to Americans who are 60 and older.  The IRS provides tax law training, certification and oversight to equip these organizations to prepare accurate returns. The IRS collaborates with a number of organizations to develop TCE programs. Their partners include non-profits, faith-based organizations and community centers. For information on applying for the 41 year old TCE program, visit the TCE webpage. For details on becoming a TCE volunteer, visit IRS Tax Volunteers.
Can More Sleep Mean Longer Life?
NEW RESEARCH LINKS LESS SLEEP WITH INCREASED DEMENTIA RISK
There is new research on the importance of uninterrupted sleep. The University of Washington School of Medicine conducted research last year, which concluded that there may be a correlation between circadian rhythm (relating to the sleep-wake cycle) dysfunction and the build-up of amyloid plaque, commonly associated with dementias like Alzheimer's disease. This increased risk of Alzheimer's is the subject of a new study, suggesting that the numbers of hours we sleep is more critical than was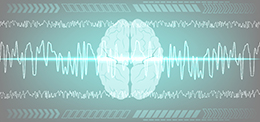 previously understood. A Boston University research team, led by a biomedical engineer named Laura Lewis, examined what happens when individuals sleep—hoping to learn more about this risk. Their findings were published in early November. The study used neuroimaging to examine brain activity during non-REM sleep. In essence, without enough hours of sleep, the brain's blood levels won't allow necessary cerebrospinal fluid to circulate. This fluid clears out accumulating metabolic byproducts, including beta amyloid, a protein which is a main component of amyloid plaque—found in brains of individuals diagnosed with Alzheimer's disease. Apparently, naps during the day, in which individuals don't reach deep sleep, are not conducive to this cleansing of the brain. These findings may mean progress for scientists in their efforts to understand Alzheimer's—and a good reason to get a good night's sleep after your Thanksgiving dinner.