EverSafe Newsletter
SENIOR FINANCIAL PROTECTION NEWS
Providing thought-provoking articles, commentary and general information on issues related to aging and financial health.
Can Aging Be Reversed?
BREAKTHROUGH RESEARCH FOCUSES ON STRESS
A new study conducted by Harvard Medical School and Duke University School of Medicine showed that while stress is a primary factor in aging a person biologically, "the body can naturally reverse this effect," lowering one's mortality risk. The study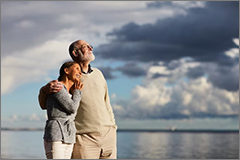 involved studying the responses of mice that were infused with young and aged blood. Not surprisingly, the infusion of young blood into an older mouse reversed its biological age, and the exposure of the younger mouse to older blood increased its biological age. Significantly, the effects were found to be temporary and the young mouse "returned to its baseline age after recovery." The researchers hypothesize that other stressful situations, like an upcoming surgery or illness, could cause "reversible changes to biological age in humans," but that "the rapid increases in biological age caused by emergency surgery can be restored to baseline just days after the procedure." Further research on the relationship between stress and aging, as well as whether recovery is more marked between genders, is ongoing.
GOVERNMENT / LEGISLATIVE UPDATE
ELDER JUSTICE ACT REAUTHORIZATION PROPOSED 
A bipartisan contingent of US senators introduced legislation this month to protect seniors and adults with disabilities from abuse, isolation, and neglect. The Elder Justice Reauthorization and Modernization Act of 2023  reauthorizes the Elder Justice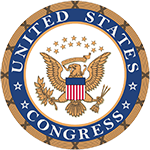 Act and proposes new funding for a number of programs focused on older adults and those who are disabled. The legislation would build on the "first-ever authorization of mandatory funding for Adult Protective Services (APS) in December 2020." The proposed legislation creates three new categories of focus: addressing medical and legal needs, responding to social isolation, and strengthening the long-term care workforce. A welcome change as APS, the social services program that serves seniors and those with disabilities in every state, is often underfunded.
FRAUDULENT CHECKS…ARE IN THE MAIL  
We receive many questions at EverSafe regarding whether we believe banking online or at "brick and mortar" institutions – is safer. We recommend that using technology to protect against internet fraud is critical. Using tech tools to "fight fire with fire" can ensure that many online scams are identified and shut down well before an account statement arrives in the mail. Moreover,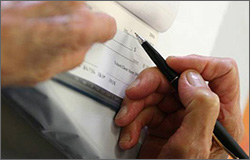 it is now widely known that check fraud has escalated in the US. Scammers now sell phony checks on the Dark Web and thieves can gain access to mailboxes and whitewash checks, changing the payee and forging endorsements. Criminals can "simply go to your home mailbox and take the mail you left for the post office to pick up," according to David Maimon, an associate professor and expert on cybersecurity at Georgia State University." US Mailboxes, too, are often less than secure. Fortunately, the U.S. Postal Service has taken steps to make it safer to mail checks. They plan to add "12,000 new high-security mail collection boxes across the nation and install electronic locks on 49,000 existing collection boxes, in an effort to block crooks from stealing checks from outbound mail," according to an announcement made earlier this month. New change-of-address policies will also soon go into effect, which should serve to limit identity thieves' ability to divert stolen checks.
---
ELDER EXPLOITATION IS ON THE RISE 
Earlier this month, the FBI reported on a surge in elder fraud, referencing an 84% increase in losses in 2022. The Internet Crime Complaint Center's (IC3) 2022 Elder Fraud Report described this escalation, with "a significant portion of losses attributable to cryptocurrency investment fraud."  According to the report, more than 88,000 victims over the age of 60 reported losses of an astonshng $3.1 billion. Technical-support fraud schemes, where criminals ensnare elders into giving remote access to their computers, ranked second, with Business Email Compromise, in which criminals send an email message that appears to make a legitimate business request from a known source, came in third.

Remembering Jean Veloz
ICONIC DANCER PERFORMED ON SOCIAL MEDIA AT 93
Jean Veloz, a famous lindy hop dancer and actress, was well known for her roles in 1940s and 1950s musicals. She passed away earlier this year at the age of 98. Known for her Hollywood take on the Jitterbug, she danced into her 90s − even making appearances as a dance instructor on The Bachelorette. We thought you might like to see a fun video of Veloz at 93, dancing the same number she performed 74 years earlier in the background. Just click here when you need a reminder that age is just a number.