EverSafe Newsletter
SENIOR FINANCIAL PROTECTION NEWS
Providing thought-provoking articles, commentary and general information on issues related to aging and financial health.
World Elder Abuse Awareness Day
GLOBAL SUMMIT IS JUNE 10, 2020
World Elder Abuse Awareness Day ("WEAAD") is held on June 15th and is an annual international observance recognized by the UN on the same day each year. With a global population of older people who are living longer, abuse in later life is a serious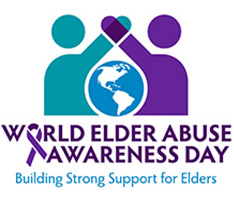 problem affecting health, human rights, and mortality. The WEAAD Global Summit was created in 2015 by the National Adult Protective Services Association. Each year the summit brings together national policy makers, advocates, financial services professionals, media, social services organizations, and the general public, plus over 150 additional organizational and individual partners from all over the world. This year, the summit will be held virtually on June 10th. The agenda includes an introduction from a leader from the Securities and Exchange Commission, and a number of panels including those focused on: the Dark Web and current scams; how the media covers aging and abuse; a new online portal being used by financial institutions to report cases of suspected abuse to Adult Protective Services and state securities regulators in a number of states, using technology developed by EverSafe.
You can register to attend the summit here.
COVID-19's Effects on Seniors
PANDEMIC EFFECTS ON OLDER ADULTS HAVE BEEN PERVASIVE AND DISTURBING
Older adults have been hit particularly hard by the Coronavirus. As we all know, underlying physical conditions that often occur in later life, such as cardiovascular disease, diabetes, or respiratory conditions, can increase the risk of severe COVID-related illness and even virus-related death. According to World Health Organization data from last month, more than 95% of COVID-19 deaths were among people over 60 years of age, and more than half of all deaths occurred in people age 80 and older. Medical News Today recently chronicled the various other ways in which seniors have been affected, and not all of them are obvious.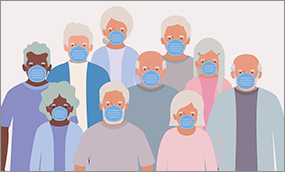 Many of the challenges have occurred in residential facilities, where workers are caring for dementia patients who don't understand the risk of infection or how to protect themselves. Loneliness, too, has led to depression among seniors who are sheltering in place—unable to visit with their loved ones.
Perhaps one of the most disturbing effects of the pandemic is a new form of ageism, which has reared its ugly head across the US. Social scientists have analyzed the ageist portrayal of seniors in social media, including an "…attitude of indifference through disparaging twitter hashtags (such as referring to COVID-19 as the #boomerremover) and other memes." The hashtag #BoomerRemover has "been trending on social media platforms; often accompanied with ageist disparaging and devaluing memes as well as considerable media coverage and online discussions and commentary about potential for rationing of care with older people being potentially disadvantaged and positioned as more expendable than persons in other age groups. Some of the coverage seems to suggest that the death of older people somehow is not as important as loss of life of younger people (Haffower, 2020)," according to research in the piece, which explores the effects of COVID-19 on older people.
PROTECTING SENIORS FROM EMERGENCY SCAMS ACT

Senators Amy Klobuchar (Minnesota) and Jerry Moran (Kansas) introduced new legislation on May 21st to protect older adults from scams during emergencies like the coronavirus pandemic. Recognizing that older, vulnerable adults may be targeted by fraudsters during times of crisis, the Protecting Seniors from Emergency Scams Act directs the Federal Trade Commission to report to Congress on scams targeting seniors during the COVID-19 pandemic, and to make recommendations on how to prevent future fraud schemes during these types of emergencies. This bill also directs the FTC to update its website with current information for older adults and caregivers including resources and contact information for aging networks, Adult Protective Services, and law enforcement.
STAR OF SHARK TANK TARGETED IN COMMON PHISHING SCHEME
Barbara Corcoran, real estate expert and co-star of the television show Shark Tank, revealed that she was recently the victim of a common email phishing scam. The fraud incident demonstrates that even savvy, high profile individuals are targeted. Ms.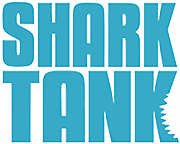 Corcoran is a senior citizen, but these scams can happen to anyone. Corcoran nearly lost $400,000 after a phony email was sent to her company. Here's how it happened: a fake invoice was generated and sent to Corcoran's bookkeeper, purportedly by her assistant. This invoice confirmed and "approved" a payment for a real estate renovation. Corcoran's bookkeeper unwittingly communicated with the scammer, who used an email address almost exactly like Corcoran's assistant's address. The funds were wired to the scammer and Corcoran's bookkeeper copied her real assistant, who was shocked to see her name on the correspondence. This scam is not uncommon, especially in the real estate industry. According to Corcoran, "The detail that no one caught was that my assistant's email address was misspelled by one letter, making it the fake email address set up by the scammers."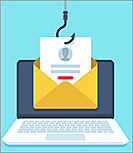 Business professionals need to be aware of this scam and scrutinize all emails and calls. A protocol for transfers of funds should always include a process to personally authenticate the transaction, in advance, with the professional authorizing the transaction. In addition, comprehensive fraud monitoring can analyze and identify irregular transactions and alert designated individuals within the company. In Ms. Corcoran's case, the irregular transaction was identified soon enough for the scam to be thwarted. After her bank was notified, they were able to freeze the stolen funds, which had been wired to Germany by the scammer.
Memorial Day Inspiration
SINGER USES INGENUITY TO REACH SENIOR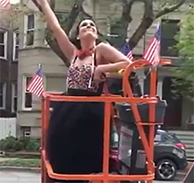 There are plenty of good things happening during the pandemic. Here is one of them: a singer used a cherry picker to serenade nursing home residents with "patriotic tunes" over Memorial Day weekend, according to a piece in the NY Post. Colette Hawley, armed with a microphone and a wireless speaker, performed in front of the Chicago Methodist Senior Services residence. She belted out "Tooty Fruity" and other tunes from the truck, which was outfitted with American flags. Hawley has been singing for nursing home residents for years. She reported that she feels great purpose in doing so now, at a social distance, as they remain confined in facilities that are in lockdown mode. Click here to listen to Colette.