EverSafe Newsletter
SENIOR FINANCIAL PROTECTION NEWS
Providing thought-provoking articles, commentary and general information on issues related to aging and financial health.
AARP Innovation@50+
EverSafe Wins Consumer Choice Award!
2017 LIVE PITCH COMPETITION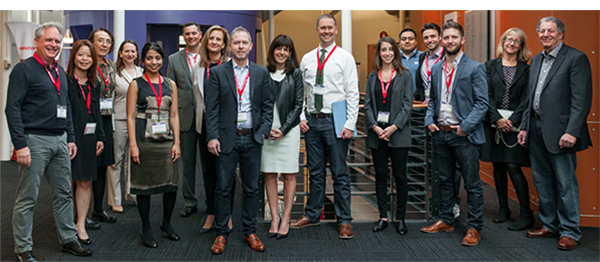 On April 12-13, 2017 in Mountain View, California, AARP hosted their 6th annual live pitch competition for startups in the Caregiving Health Technology and Financial Technology sectors. Jean Chatzky, financial journalist, joined our group (above). The full press release from AARP can be read here. EverSafe was proud to be a winner of the 2017 Consumer Choice award.
---
Are you a Mandated Reporter for Elder Abuse?
2017 STATE ELDER ABUSE MANDATED REPORTING CHART
All 50 states have statutes addressing whether individuals are mandated to report cases of suspected elder abuse. In some states, the reporting requirements are widespread. In others, only a limited group of individuals are mandated reporters. 29 states now require financial services professionals to report elder fraud. Need to know more?
—Contact us at info@eversafe.com if you'd like us to send the most current 2017 State by State Elder Abuse Mandated Reporting Chart.
---
World Elder Abuse Awareness Day (WEAAD)
12TH ANNIVERSARY AND THIRD GLOBAL SUMMIT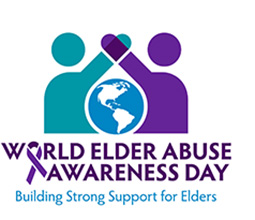 Save the date! The United Nations has designated June 15th as WEAAD to focus global attention on the problem of physical, emotional, and financial abuse of older Americans. The World Health Organization estimates that 4 to 6% of seniors suffer from some form of abuse. This year's WEAAD theme is Understand and End Financial Abuse of Older People: A Human Rights Issue.
EverSafe is proud to be presenting at a number of events to honor WEAAD: 
—Boston: Aging Investor Protection Summit on June 13th.
—NYC: 12th Annual NYC Elder Abuse Conference on June 14th.
—Philadelphia: Ralston Center on Wednesday on June 14th, 9-11am.
—DC: NAPSA Securities and Exchange Commission Building on June 15th.
—NYC: HelpAge USA, A Conversation With Meryl Gordon on June 22nd.
---
SOCIAL SECURITY REPLACEMENT CARDS
A number of online companies have recently started offering consumers the opportunity to replace a lost or stolen Social Security card for a fee of $30. Beware! Replacement cards are in fact free. The Social Security Administration will replace a card at no charge for anyone who has misplaced their card or changed their name due to marriage or divorce. All forms can be found on their website by clicking here.
GOOGLE DOCUMENTS PHISHING
A recent phishing scam took place earlier this month involving the popular Google Docs application. If you receive an email you weren't expecting with a link to a Google Document, don't open it!  If you have received such an e-mail and clicked the link, be sure to go to the Permissions page on Google and revoke access to "Google Docs" and then change your password. You can report phishing scams to Google here.
SOCIAL MEDIA SCAMS
The AARP Fraud Watch Network has published top phishing scams to look out for on social media sites. Posts that promise a reward or prize for completing a survey or those that appear to offer free or highly discounted products and services should be viewed with great caution. Fraudsters can also use a fake live-stream link to lure users to click so that they are redirected to a scammer-run website where personal information is compromised.
Cybersecurity
PUBLIC DATA BREACHES—NOTICE OR PREVENTION?
An emphasis is being given to notifying the public and media when a public data breach has taken place, rather than putting policy and laws in place that make it easier to prevent such an event from occurring in the first place. As a recent TechCrunch article points out, "While notice always will play a role in remediating harm, policymakers should shift their focus to preventative measures, such as more robust and clearer data security standards and incentives for investments in cybersecurity." EverSafe prioritizes this prevention mindset by stopping exploiters in their tracks before a lifetime of savings is depleted.
---
Exciting Initiatives—Bright Health
PROTECTING YOURSELF AND LOVED ONES FROM FRAUD
Bright Health is a new and innovative health insurance option in Colorado striving to deliver the best healthcare experience through personalized technology and meaningful relationships. In a recent interview with Liz Loewy, our General Counsel, Bright Health asked for recommendations on preventing fraud. The answer? Click here to read more.
---
whealthcare planning
FINANCIAL MANAGEMENT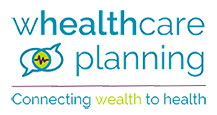 whealthcare planning is a platform of applications that enable financial advisers to more effectively serve and protect older adults and their families. The platform consists of three planning modules and extensive educational materials for both financial advisers and their clients. The modules include:
—FINANCIAL CARETAKING PLAN—Financial management and decision-making assistance
—WHEALTHCARE RISK PROFILE—Questionnaire and analysis to identify risk traits for clients
—LONG-TERM CARE PLAN—Establishes end-of-life living preferences to estimate care costs