EverSafe Newsletter
SENIOR FINANCIAL PROTECTION NEWS
Providing thought-provoking articles, commentary and general information on issues related to aging and financial health.
Progress in Fighting Dementia

FEDS APPROVE ALZHEIMER'S FUNDING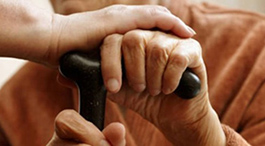 On March 14th, Congress approved a $289 million increase for Alzheimer's Disease research funding at the National Institutes of Health (NIH). The new law will ramp up current NIH spending on dementia research to as much as $3.5 billion. In addition to supporting studies focused on Alzheimer's and other forms of dementia, the spending package includes $25 million to fund the "BOLD (Building Our Largest Dementia) Infrastructure for Alzheimer's Act." This law directs the Centers for Disease Control and Prevention (CDC) to strengthen the public health infrastructure across the US by implementing effective Alzheimer's interventions, increasing early detection and diagnosis, reducing risk, and avoiding hospitalizations.
IRS Cautions Taxpayers
NEW REMINDERS FOR FILERS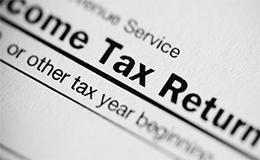 Tax season is here again – and many Americans are working hard to file on time. The Internal Revenue Service (IRS) has issued an alert to filers reminding them that are certain details to double-check – before submitting the required paperwork. This warning references tax obligations that are particularly timely. One involves the gig economy, in which Americans earn income for providing on-demand work, services, or goods – often via an online platform. During the pandemic, although many aspects of the economy slowed, the gig economy (often called 'the sharing economy') grew – with a new and unprecedented need for services. In this alert, the IRS reminds filers to report income related to these gig-economy jobs, as well as transactions involving cryptocurrency and foreign assets.
GOVERNMENT / LEGISLATIVE UPDATE
FRAUD AND SCAMS REDUCTION ACT
Congress recently passed legislation designed to address the ever-growing problem of financial crimes victimizing older adults. The bill, entitled The Fraud and Scams Reduction Act, is endorsed by AARP. The Act will establish a Scam Prevention Advisory Group that will focus on fraud that targets seniors. Educational materials and information on model programs to guide retailers, financial services, and wire-transfer companies will be created.  Additionally, the Act will create an office in the Bureau of Consumer Protection to advise the Federal Trade Commission about preventing fraud targeting seniors and assist with monitoring for mail, television, internet, telemarketing, and scam as calls targeting Americans. The bill was passed as part of a bipartisan appropriations bill, which now goes to the President to be signed into law.
UKRAINE CHARITY SCAMS RAMPANT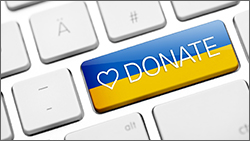 Fraudsters never miss an opportunity to take advantage of a crisis. And now the war in Ukraine is providing the perfect backdrop for scammers to exploit the charitable instincts of unwitting Americans. Experts report that cybersecurity threat actors are using the invasion to target victims for phishing schemes. The scammer will use phrases like "Help Children's Hospital in Ukraine" or "Ukraine Help" in the subject line of the email. Often, the request will ask that donations be made in cryptocurrency. The New York State Division of Consumer Protection recommends steps to keep from becoming a victim:
Research the charity. Don't rely on a charity website alone. Search online before donating to any charity using the name of the group plus search terms like "review" and "scam". The Federal Trade Commission recommends checking with give.org, charitynavigator.org, charitywatch.org, or candid.org to see reports and ratings for charities. You can also check with the Internal Revenue Service (IRS) for verification that a charity is registered. The Office of the Attorney General also recommends reviewing the Charities Registry for financial reports prior to donating to ensure the charity is fiscally sound.
Donate by check or credit card. Never give money using cash, gift cards, crypto currency, or any tender that would be difficult to trace. Give your contribution by check or credit card to ensure that you have a record of the donation. Make checks out to the charity, not to an individual. If you choose to donate via a charity's website, check that the website is secure and that your computer is equipped with the latest anti-virus protection.
Interested in Coding?
YOU'RE NEVER TOO OLD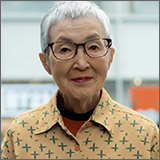 Masako Wakamiya, a native of Japan, saw a need in her community. There were simply no good mobile apps for people her age. So, at 81, the retired banker decided she would do it herself. Masako had only started using a computer at age 58. She originally asked some younger developers to make an app for seniors. But when they told her they didn't know what older users would want in an app, she became determined to become a coder so that she could develop it on her own. Her app is called Hindan, named after a Japanese festival. Masako's mission is to help older people become more engaged with technology to prevent the isolation that often comes with older age. Read more about this inspiring developer here.